part one of the a2 food diaries!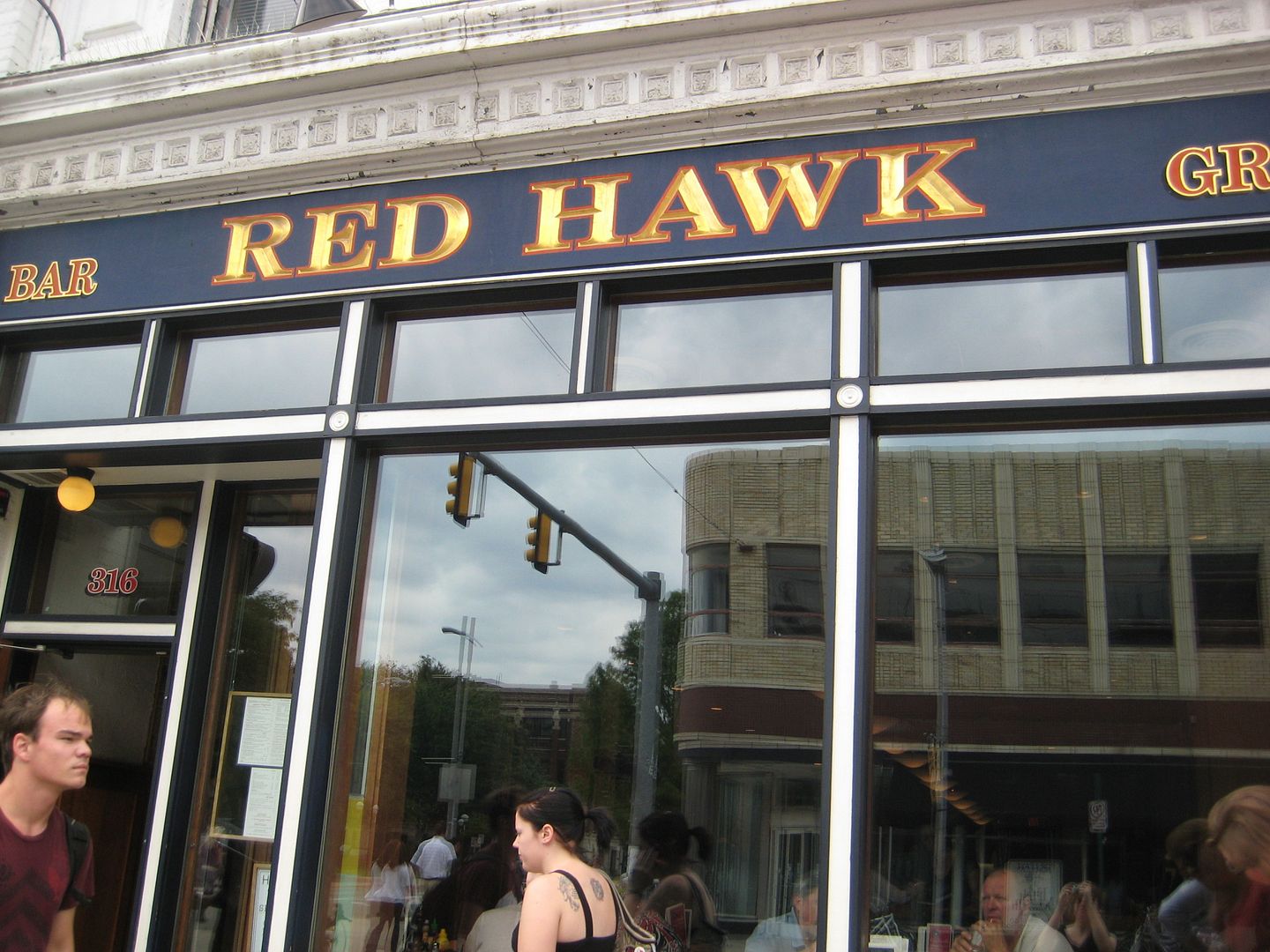 today, Jordan and I went out to lunch at
Red Hawk
, a really cool bar & grill downtown. he had been there before with his boss, and he suggested the catfish tacos, which I ordered. they were so, so crispy and came with shredded cabbage, pickled onions, avocado mayo, and spicy salsa. I also ordered some fries, which were thick-cut and so yummy. Jordan got the Cuban sandwich which was roast pork, smoked ham, chorizo sausage, swiss cheese, and pickled onions on a ciabatta bun.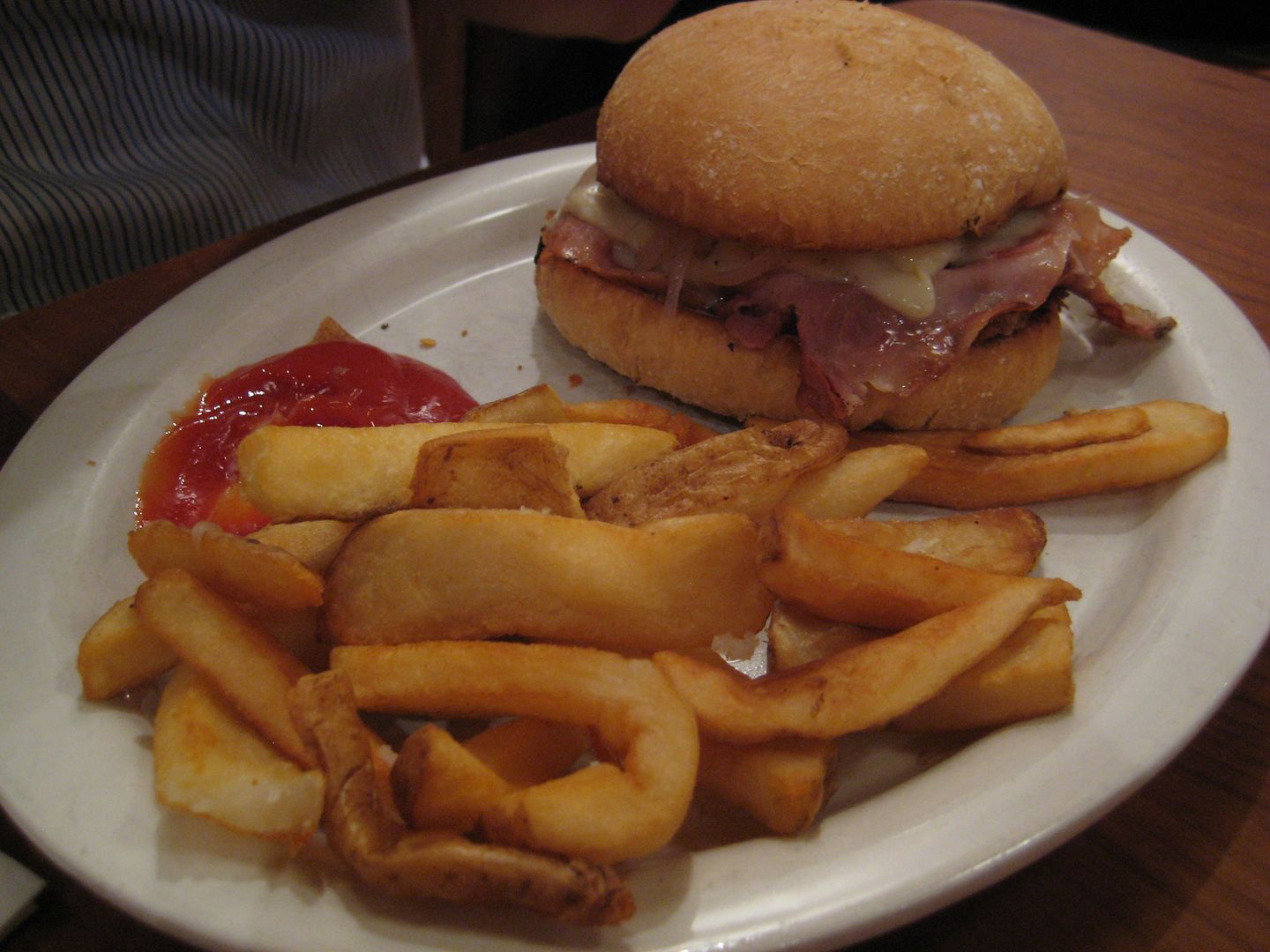 the cuban
the catfish tacos
if neither of us had to work, we would have had a beer, but alas.
the food was really good! the catfish was very crispy and the coleslaw gave it a nice tang. I had a bite of Jordan's sandwich, too, and the chorizo gave it a really nice flavor. to my extreme delight, the tables were stocked with malt vinegar for the fries. I would definitely eat here again. they had a lot of other interesting things on the menu that I would love to try, and what seemed like a good selection of beers on tap. lunch ran us about $30, including tip, but no drinks.