as per recommendation, Jordan and I visited
No Thai!
for lunch. that explanation point must have been strategically placed, because we were blown away.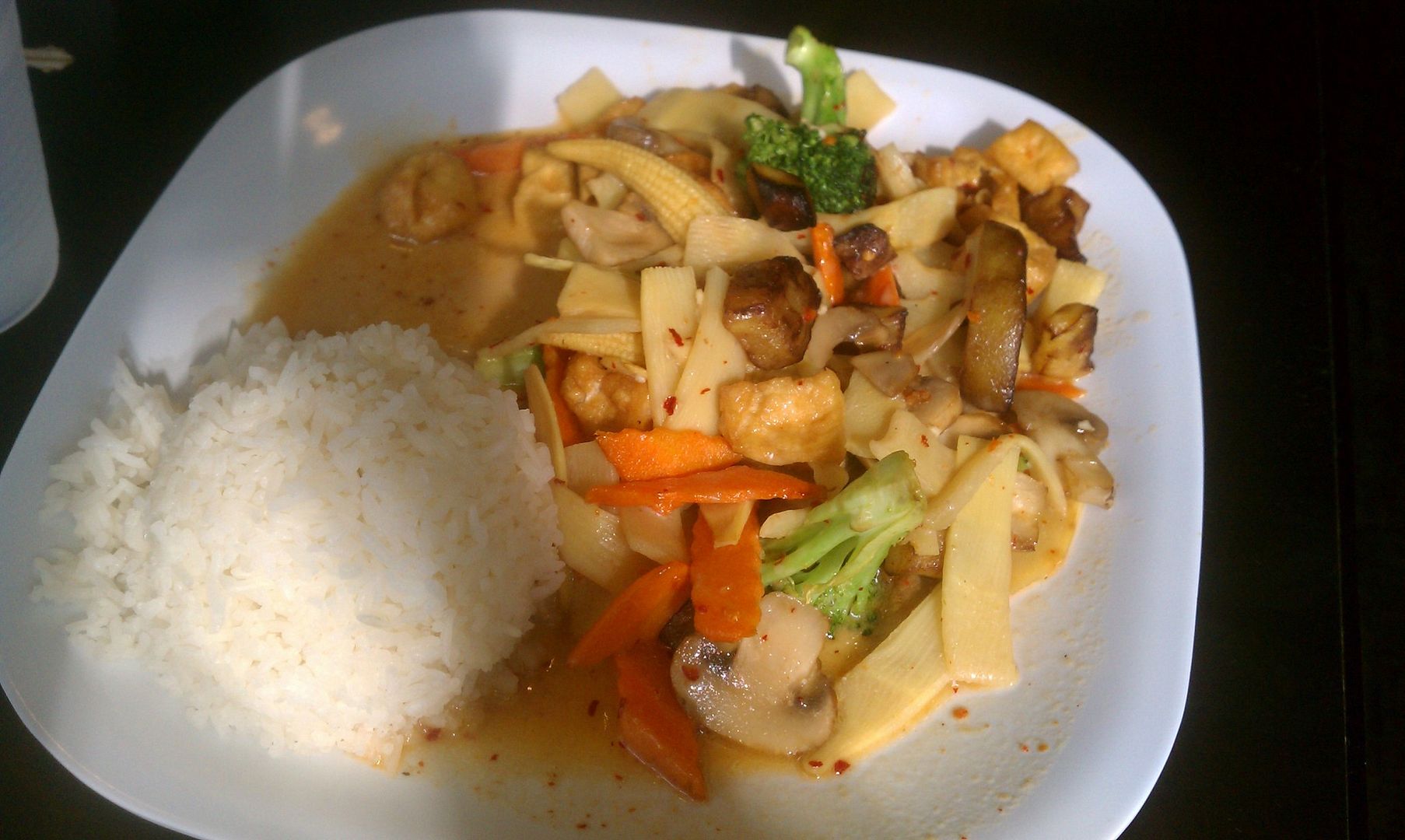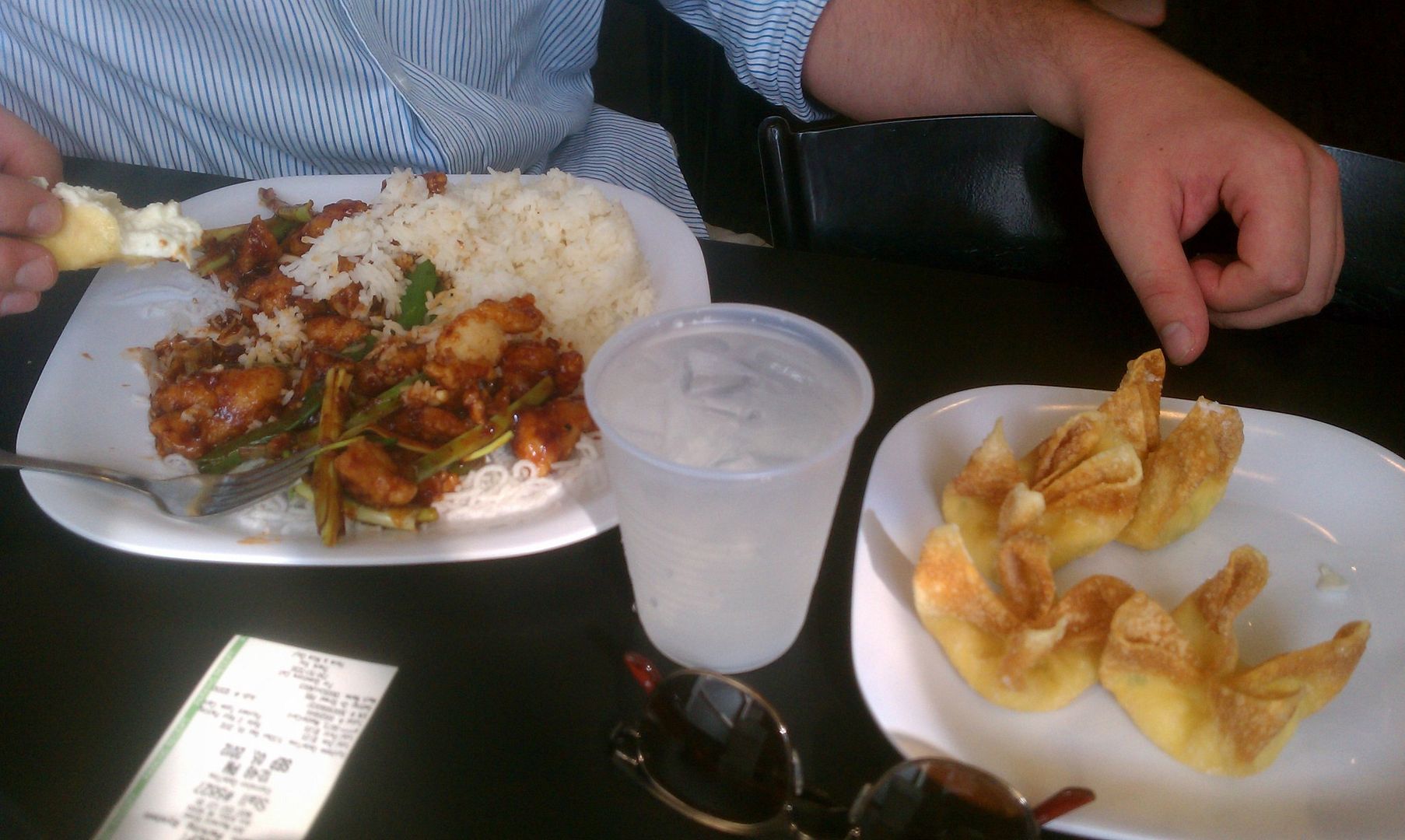 everything was so tasty! I ordered Gang Pak, which is baby corn, broccoli, carrot, eggplant, mushroom and bamboo in a curry sauce. the curry sauce was so flavorful and yummy. Jordan ordered the sweet and spicy chicken, and he loved his.
there are 5 levels of spiciness to choose from. no spice, weak Sauce, medium? (yes, with a question mark...they like their punctuation here), yoga flame, and dim mak, also known as the death touch. I was a bit scared that any heat would blow my face off, so I ordered weak sauce, and Jordan got yoga flame. naturally, I tried some of his, and it wasn't bad! maybe next time I'll order medium?.
and the crab won tons were awesomeee. we are crab rangoon lovers, so we definitely order them wherever we can. these ones tasted incredibly fresh. I think there was a little fighting over who got the last one. I think we ended up splitting it.
all in all,
No Thai!
impressed us. we will definitely be returning.