holy moly. I never get emails when people comment, and I am le sad! I have to change email addresses. anyway, my blog was nominated for the Liebster Award! thank you to
Angela
@
Lovely Llorys
for the nomination!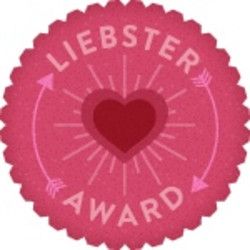 so, here's the deal: bloggers nominate other bloggers with 200 or less followers.
liebster
means "favorite" in German, so everyone can promote their favorite blogs... or maybe find new ones! if you are nominated, you just have to follow the rules (below) and nominate 11 more blogs to keep the fun going!
Rules for nominees:
1. List 11 facts about yourself.
2. Answer the 11 questions given to you.
3. Create 11 new questions for the bloggers you nominate for the award.
4. Choose 11 bloggers with 200 or less followers to nominate.
5. Go to each bloggers page and let them know about the award.
6. Thank the person who nominated you and link back to their blog.
11 Facts About Me:
1. I'm at the point where I find my birthday more depressing because I'm getting old!
2. I'm very frugal. I like to consider myself good at saving, and I love a good bargain.
3. I am a teacher of students with special needs.
4. I am currently growing out my hair, and it's torture.
5. urban living > rural living
6. I hope to one day be "good enough at photography" to make something of it.
7. I am extremely sentimental.
8. I took 5 semesters of Italian language classes in college, was the president of the Italian Club, but have never been to Italy.
9. I am happiest when it snows above all other precipitation :)
10. I love great literature. I find many written works extremely inspiring.
11. generally, I dislike shopping, but I love hunting down a great pair of shoes!
Questions from Angela:
1. What is the best vacation you've ever been on?
I actually don't think I've been on a proper "vacation." I don't really count visiting family and stuff as "vacation," per say. the closest I have come to a vacation was my study abroad to
Australia
, and that was by far the most amazing experience I have had traveling. I wouldn't trade it for anything, and I'd definitely do it again.
2. Do you sleep with socks on?
no, too hot!
3. What is your standard coffee shop order?
I try to order the thing that a coffee shop is "known for," as a lot of smaller coffee shops are. But my standard order is a soy latte.
4. Do you like to volunteer? If so, where?!
yes, just about anywhere! most recently, I volunteered at a Christmas craft show. so much fun. I would love to volunteer at an animal shelter, but I'm sure I would adopt them all.
5. What's the best class you've ever taken?
I took so many amazing psychology and education classes that were so great. however, since that's my major, that would be the boring answer. definitely, photography. we shot black and white film, developed all our own film and prints via darkroom. so amazing. I only wish I would have stuck with it! I have so much more to learn.
6. What's at the top of your Christmas list this year?
oh, gosh. I know that everyone will be super annoyed that I answer this question this way, but...I just want to have a good Christmas. I don't care so much about the "stuff" anymore. in fact, I feel guilty if I feel like people have given me too much. I just want to spend time with my family, eat good food, watch Christmas movies and get along with each other for a day. I really just want everyone to be happy.
7. Favorite muppet?
I can't say that I ever watched the Muppets much! :X but I always found Beaker hilarious. and Fozzie was awesome too.
8. Current best show on television?
Parks and Recreation! I also love New Girl. but Parks & Rec still wins.
9. Favorite magazine?
National Geographic.
10. Do you have an unusual talent?
no, not really. I can moonwalk. but I don't consider that unusual.
11. Why did you begin blogging?
I guess I don't really know. I started blogging in middle school, and jumped from website to website until I settled on livejournal for a long time. then, I came here because it seemed the most user-friendly. looking back, I'm glad I did, even though reading the thoughts pouring out of my 13-year-old head are horrifying to say the least.

My Nominees:
I'm actually coming to realize that I don't follow many blogs with under 200 followers, which is a bit embarrassing. I'm going to list the few that I found here, but because I'm not against self-promotion, if you stumble across this post, and would like to participate (if your blog has under 200 followers), I would be happy to add you to my list, and follow your blog! so, practice being shameless and leave a comment :)
Laura @
Caffeinated Pinkaholic
Naomi @
naomijadex5
Nicole @
Talk Like Lovers
Lindsey @
Lindsey & Nick in Grenada
Sarah @
Life Isn't Always a Fairytale
Becky @
unitedtatesofbecky
Questions for my nominees:
1. Why did you begin blogging? when deciding what to post, what inspires you?
2. If you could live anywhere else in the world, where would you live and why?
3. Do you have any pets?
4. Do you like your name? Do you feel that it suits you? If not, what would you change it to?
5. Which FRIENDS character would you most like to be your BFF? Why?
6. Which movie can you watch over & over?
7. Favorite band? If you can't chose just one (like me), which are you really "into" right now?
8. What is your dream job?
9. Recommend a good book to your readers!
10. Who is your celebrity crush?
11. Do you like winter? What are the winter months like where you live?
this was actually pretty fun. I'm definitely looking forward to reading posts by my nominees and other Liebster nominees as well! thank you,
Angela
, for getting me out of my dry spell. poor, neglected blog. birchbox update coming soon!