I literally stalked the mailman until my August box came... :D
this month's theme was
Finishing School
. Birchbox partnered with Ann Taylor to bring Birchbox subscribers the best trends for fall. you can see
Ann's picks here
!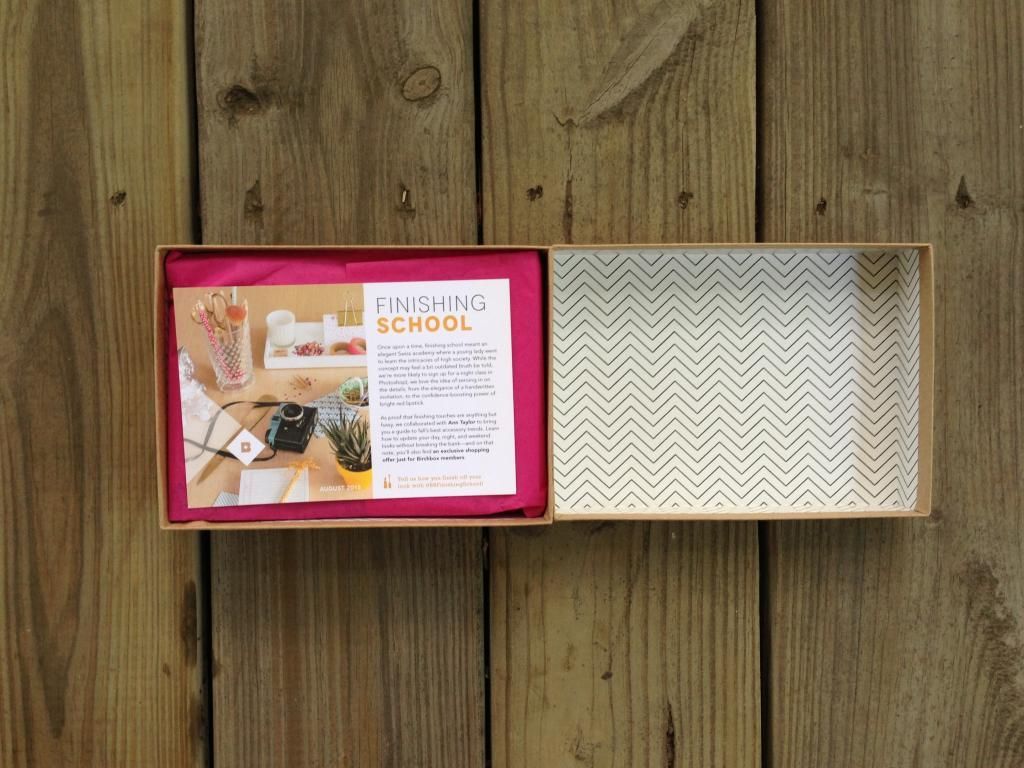 I was pretty happy with this month's box.
derma e
| Hyaluronic Hydrating mist
EVOLVh
| Ultrashine Moisture Conditioner
stila
| stay all day liquid lipstick in
beso
Whish
| Exfoliating Body Wash
and my beauty extra...
Whish
| Hair Inhibiting Deodorant Swipes
so far I have only tried the
stila liquid lipstick
and the EVOLVh conditioner. the lipstick is
amazing
. I absolutely adore it. it goes on with a wand like a gloss, but it absorbs into your lips and turns matte within seconds. I wouldn't pile this one on - all you need is a thin coat for bold, opaque color. and be careful applying, because this is
not
going to budge all day. makeup remover is essential for a clean removal ;) plus
beso
means "kiss" in Spanish. how cute is that?!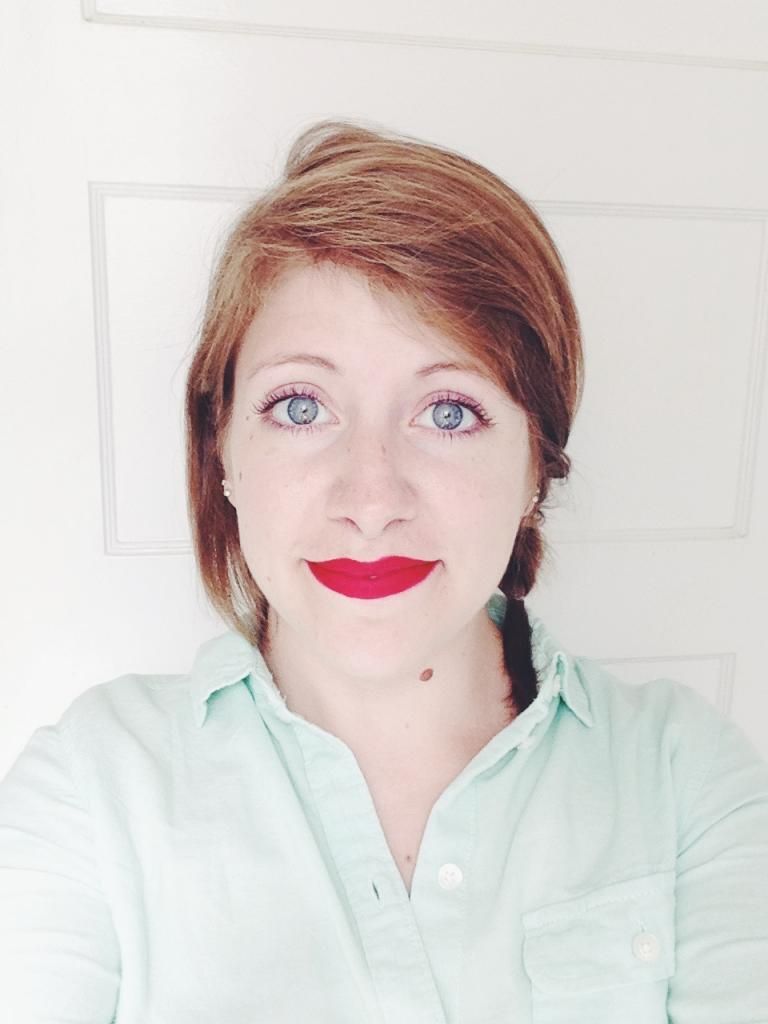 the
EVOLVh conditioner
was nice also. it's very light. I put the usual amount of conditioner I would use in my hair, but it didn't feel like I had used any. so I used more, and it still didn't feel like I had conditioner in my hair. this product is vegan, paraben-free, and contains more than 20 different herbs (which I love), so I suppose it's supposed to feel different. I'll have to see how my hair holds up today after using it. though I have to admit, it smells
amazing
.
I got a couple more Whish products that I'm pretty stoked about. I'm super intrigued by the
deodorant swipe
, which also inhibits hair growth. whaaat? who's been reading my diary? and the
exfoliating body wash
will be excellent for after my legs get sugared. bonus?
they use all natural ingredients
. I loved the
blueberry shaving cream
I got in my March box, so I know these products won't let me down. and just for funsies, I checked out Whish's website, and it's totally cute.
you should take a peek
:)
the only product I'm nervous about is the
derma e mist
. I emailed derma e and asked if it was noncomedogenic, so I'm just waiting for a response. but according to their website, this product is "100% vegan, cruelty-free, paraben-free, sulfate-free, mineral oil-free, lanolin-free, gluten free, GMO-free," so it sounds promising!
soo many natural products in this box, I'm so pleased! even the stila is enriched with vitamin e and avocado oil. home run, Birchbox! and you, too, can
sign up for Birchbox
and join the fun! you get 4-5 deluxe beauty samples delivered right to your door for only $10/month. it's super fun!
*all opinions are my own, and I am not compensated in any way for sharing my opinions. I share these posts because I think Birchbox is a great way to discover new products. plus, it's fun to get something fun in the mail every month*