so, I've decided that even though I'm not in Darwin anymore, I still want to update this blog. I have too much fun with it to desert it. plus, if I travel elsewhere, I can change the title, and
viola
, a new blog is born.
in light of this, here is a small update, and somewhat Darwin-related.
I decided to get myself a necklace from one of my favorite etsy shops (
Kawaii Culture
) as a homecoming gift, and it arrived yesterday! when I was deciding which to buy, it was a toss-up between the
avocado necklace
(which I will own some day!) and the
mango necklace
; both of which represented the fruits I ate HEAPS of while in Australia. I had to go with the mango. at first, Sarah didn't have any mangoes in her shop, so I requested one, and the result was gorgeous!
the colors are absolutely beautiful, and I love how she sliced one side of it :) cute enough to eat!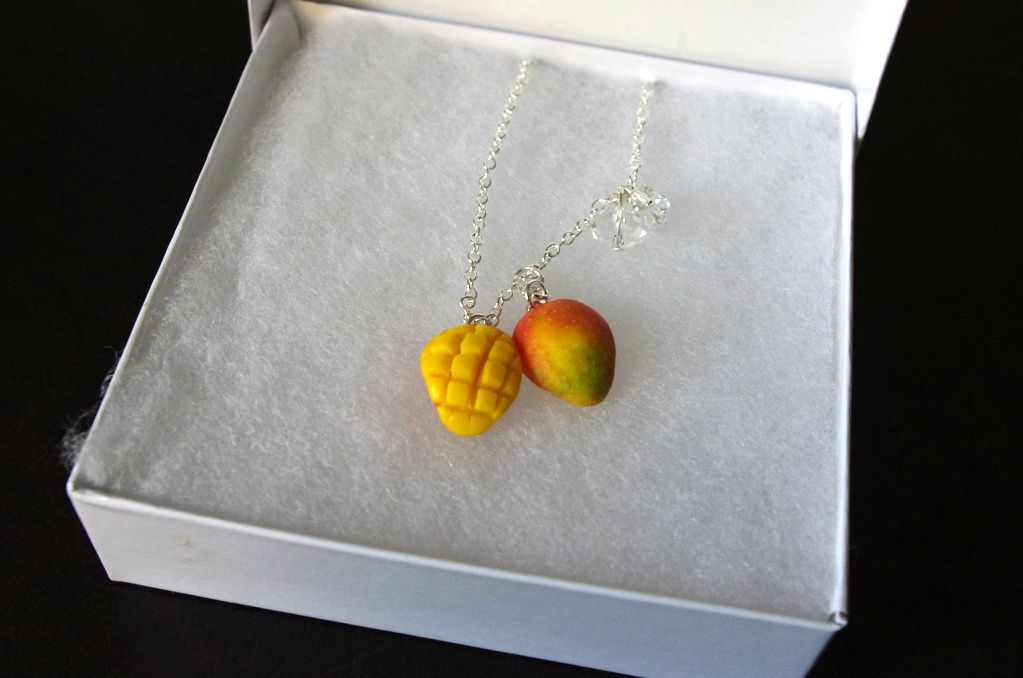 it really meant a lot to me that Sarah remembered me, and included an adorable note and gift with my necklace. isn't she the best? her shop is full of the most adorable mini food jewelry, which she hand-makes from clay. definitely check out
her etsy shop
, and be wowed by her talent! but beware, you might just find that one piece that you
must
have (I found several)!