I love taking photos of food. I don't know what it is. maybe it's to remind me what I ate. maybe it's because it was so darn good-looking that I just couldn't help myself. anyway, here are a few memorable photos :)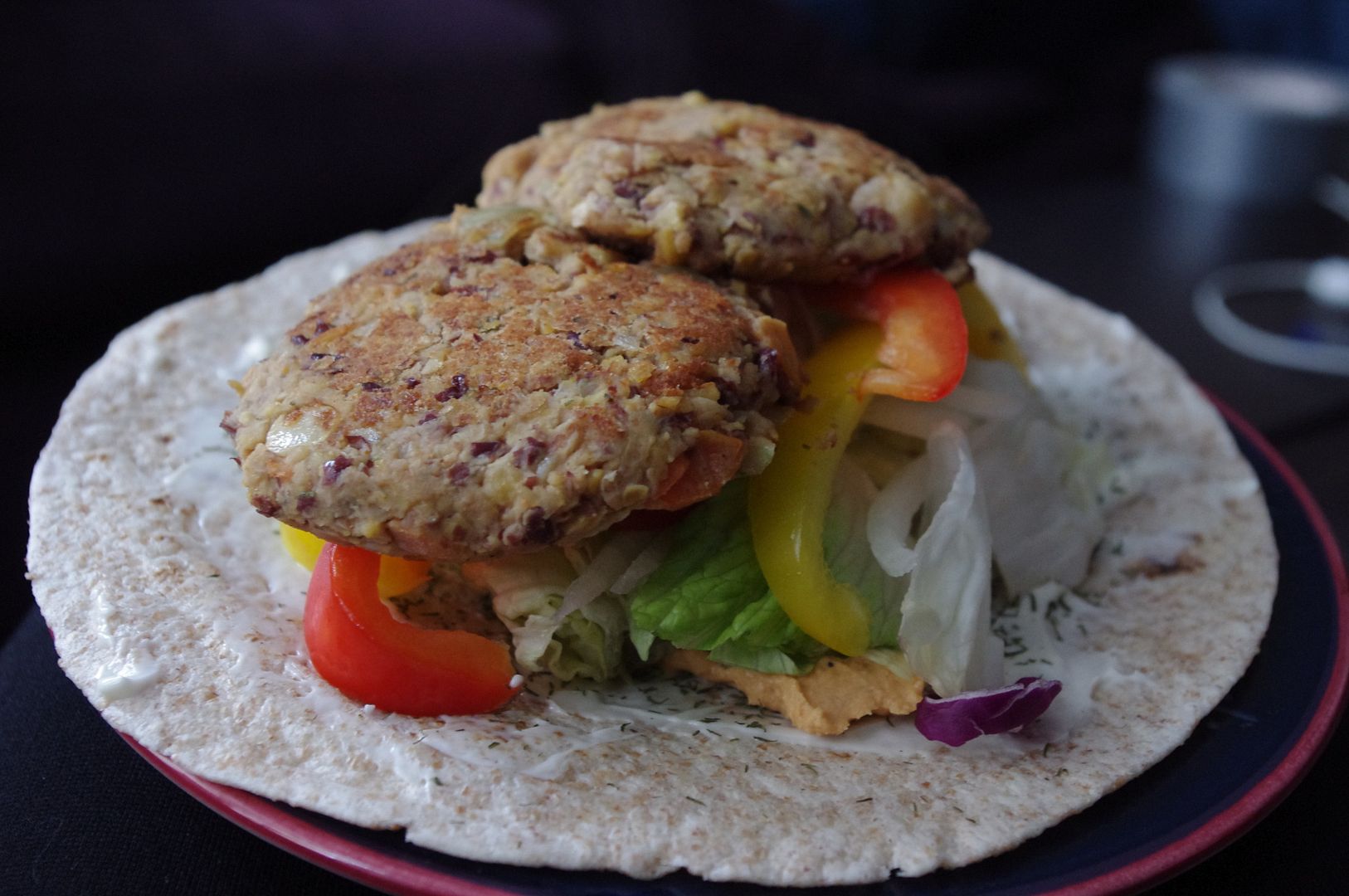 I made up a batch of chick pea burgers last week - I usually eat them in a pita, but I decided to go for a whole wheat tortilla this time. a bit more difficult to eat, but so good! most recently, I decided to go bread-free and wrapped my burgers in a couple lettuce leaves, and it was a-m-a-zing.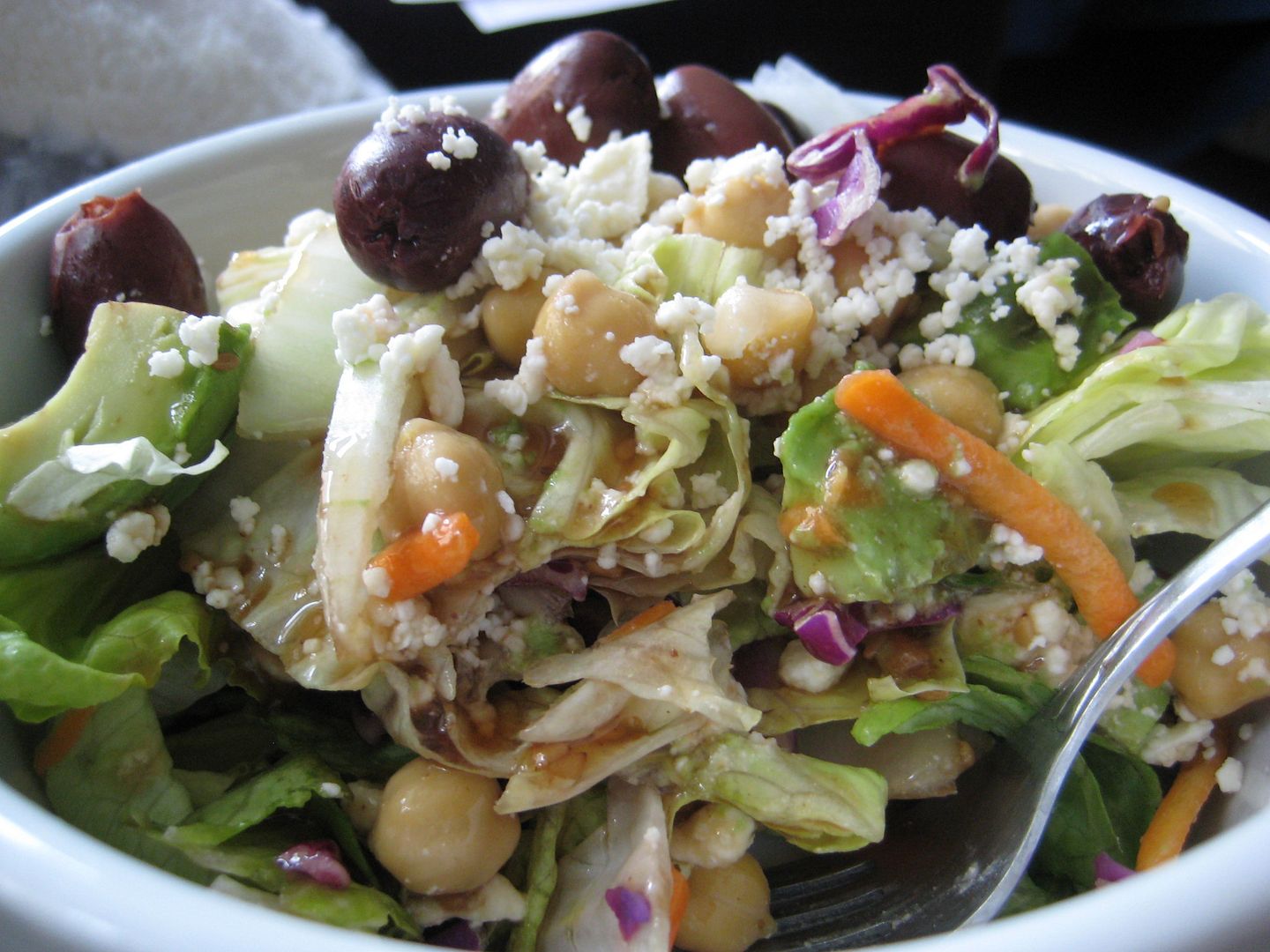 there's no better way to use up leftover chickpeas from my burger. chick peas are one of my favorite salad additions, right next to avocado and olives. onions and soy sesame ginger vinaigrette make this salad SOGOOD.
I've been on a bit of an Indian food kick lately. I wouldn't consider myself a good cook, so this is some store-bought curry simmer sauce. I fried up some tofu, cooked chicken, and added veggies before simmering it all together. over brown rice. SOGOOD. leave a comment and share any favorite recipes you have! I'm always willing to try new things :)