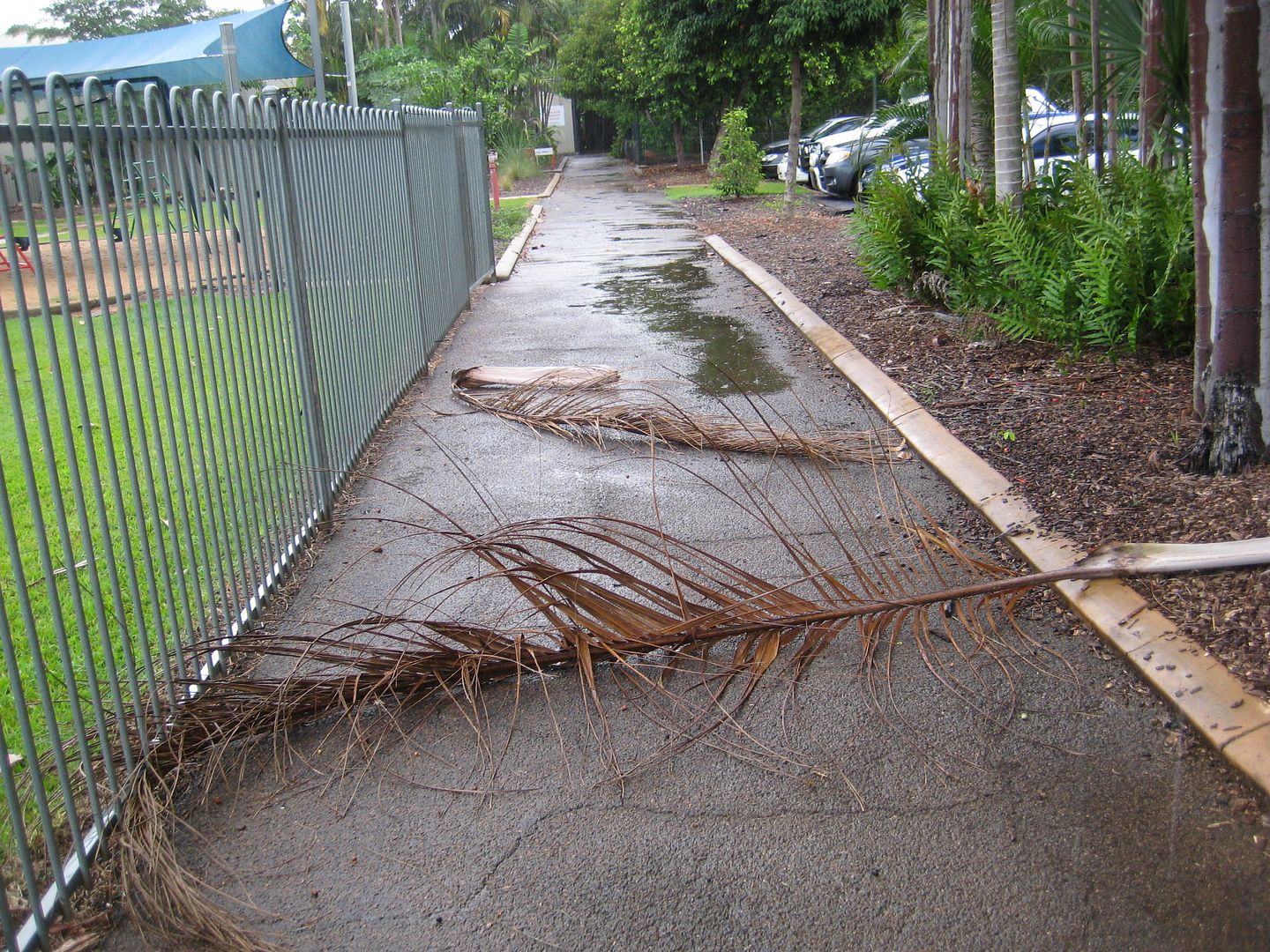 fronds in front of my school
this morning Hannah and I got absolutely SOAKED in the rain. it was both miserable and hilarious. it started downpouring just as we left the house, and we could see sheets of heavy rain coming toward us, and dumping more rain. by the time we got to the bus stop we were cracking up because our skirts and shoes were absolutely drenched. it was ridiculous. it would have been more fun if we didn't have to be at school all day in wet clothes.
PIE!!!
the storms here are crazy! when they're overhead, they're super loud, and when it rains, it
rains.
palm fronds fall off the trees pretty regularly, but after a storm, they are EVERYWHERE.it's kind of cool. I have to say, I like the rain. it's funny how rain is an annoyance in the States, but they welcome it here. rain means that the day will be cooler, and the weather is just perfect after a really good storm.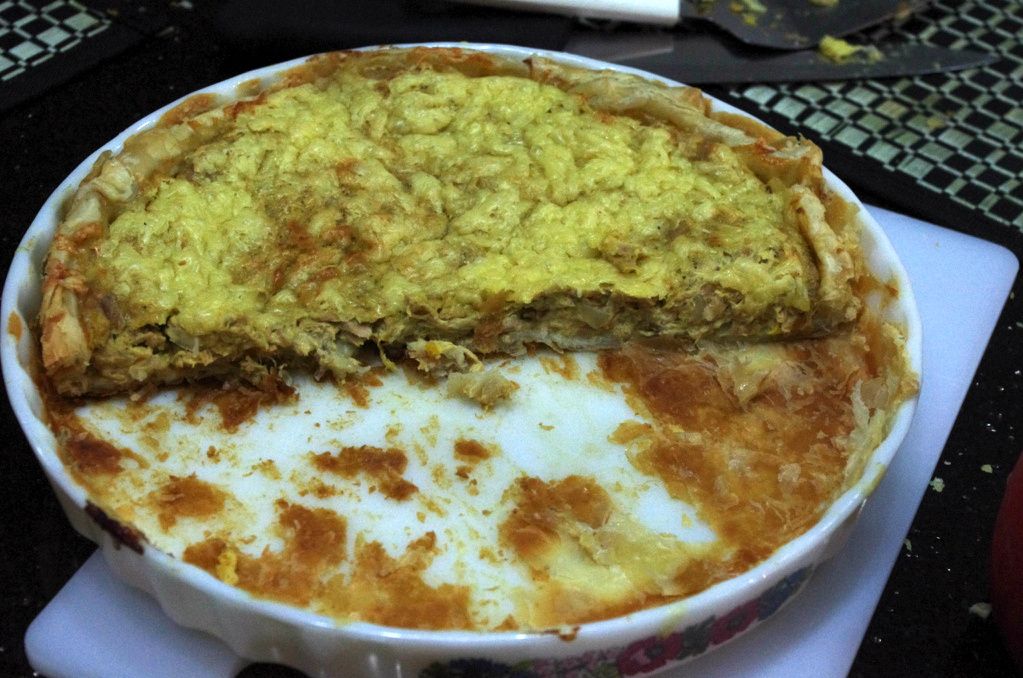 school was alright today. we had a relief teacher (aka substitute), so the morning was a bit shaky, but the afternoon went well enough. I'm getting more comfortable with the kids, and with classroom management, even though it's still the area I need to work on the most. I had been feeling pretty down on myself all day until the relief teacher said that my positivity and praise was a breath of fresh air, and that she noticed that the kids responded to me well. it's nice to have someone around who notices things that you don't, and I really appreciated her feedback.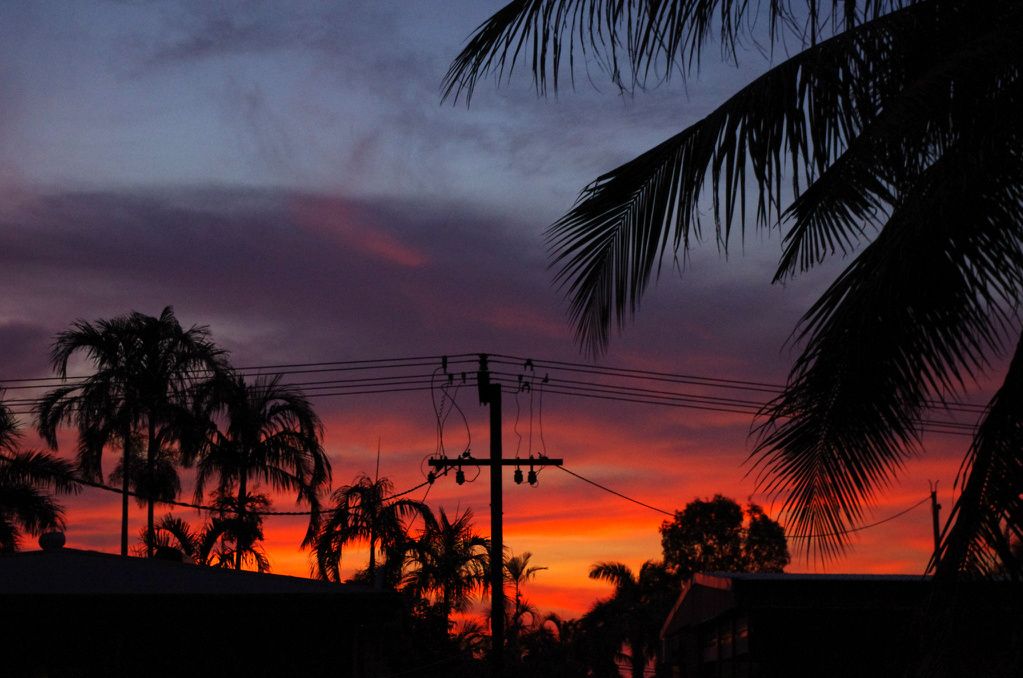 this evening we came home to an empty house so we had snacks and waited for Kaye and Roger. when Kaye got home she made the most DELICIOUS tuna pie I have ever had. seriously, this pie was good. the night ended with a beautiful sunset and a few episodes of Friends. not too shabby.