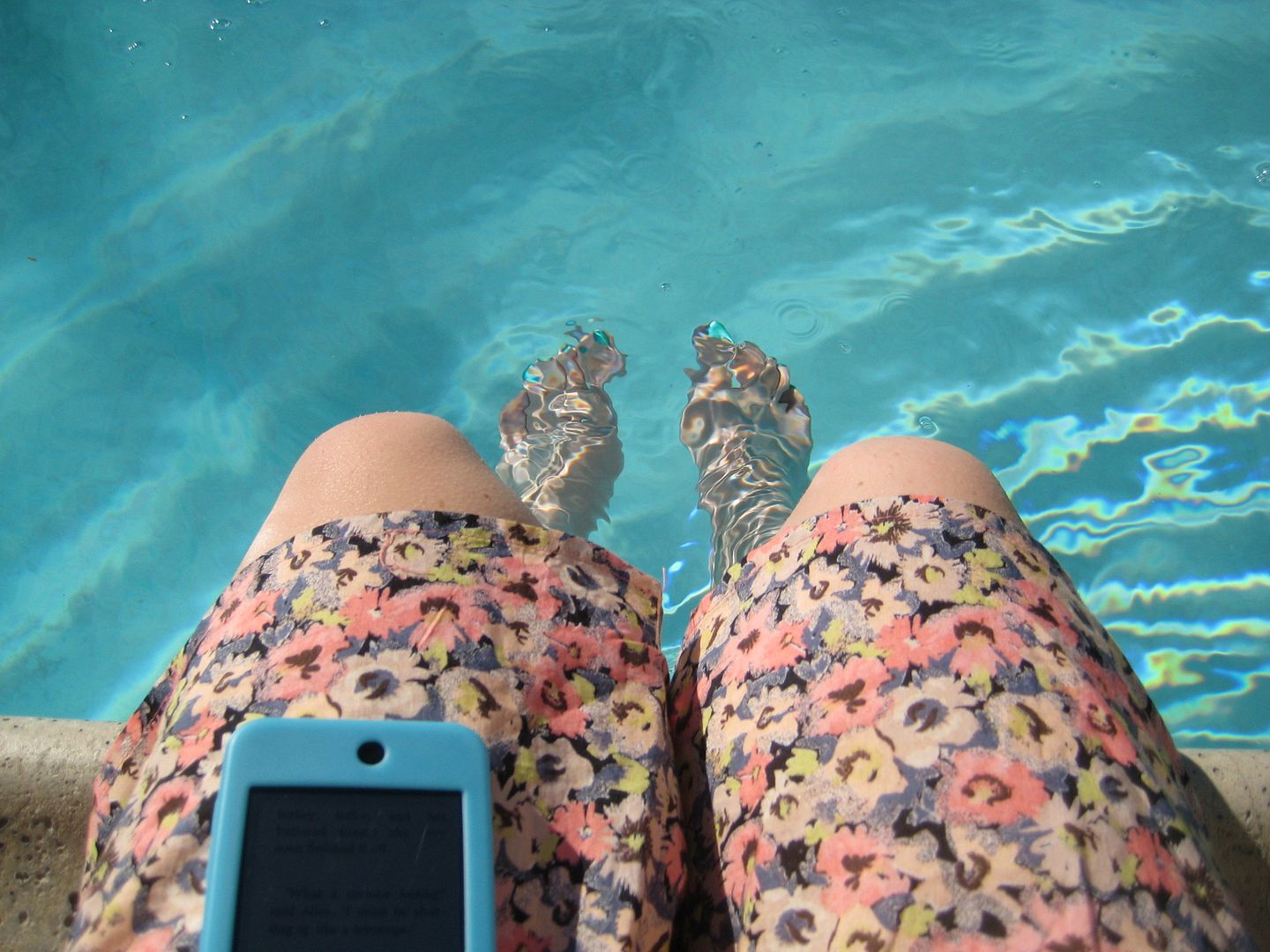 last day in L.A. - reading by the pool
I'M HERE!
when the plane landed, I wanted to kiss the ground. I'm finally here!
I have to admit, I was a bit sad leaving L.A., and saying goodbye to sunny (and not at all humid) SoCal, not to mention the amazing hotel and all the beautiful people I met during my stay.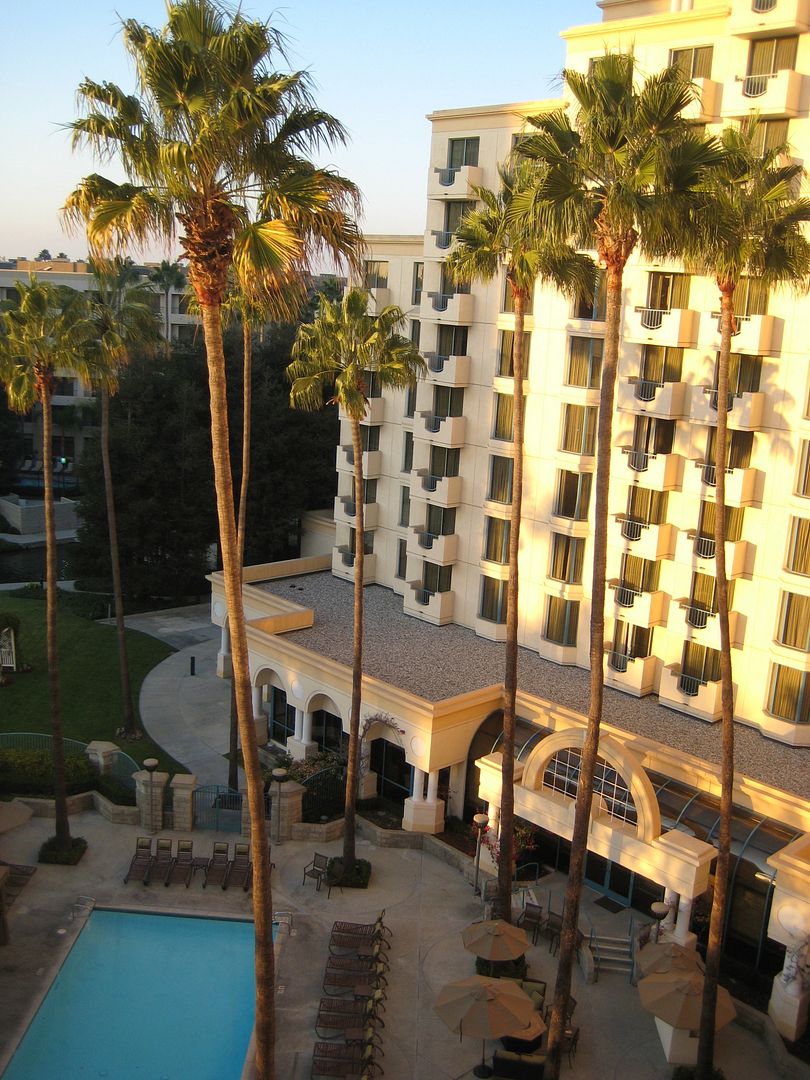 goodbye, palm trees!
I called Qantas and got my flight bumped up a whole day sooner, so I packed my bags, and caught a ride to the airport with Ben, a very nice Aussie that I met during my first day at the Marriott, when this whole shebang started. what a blessing he'd been during my stay. I would have been bored silly without his company. he was the one who suggested I call Qantas, and look at me now! :)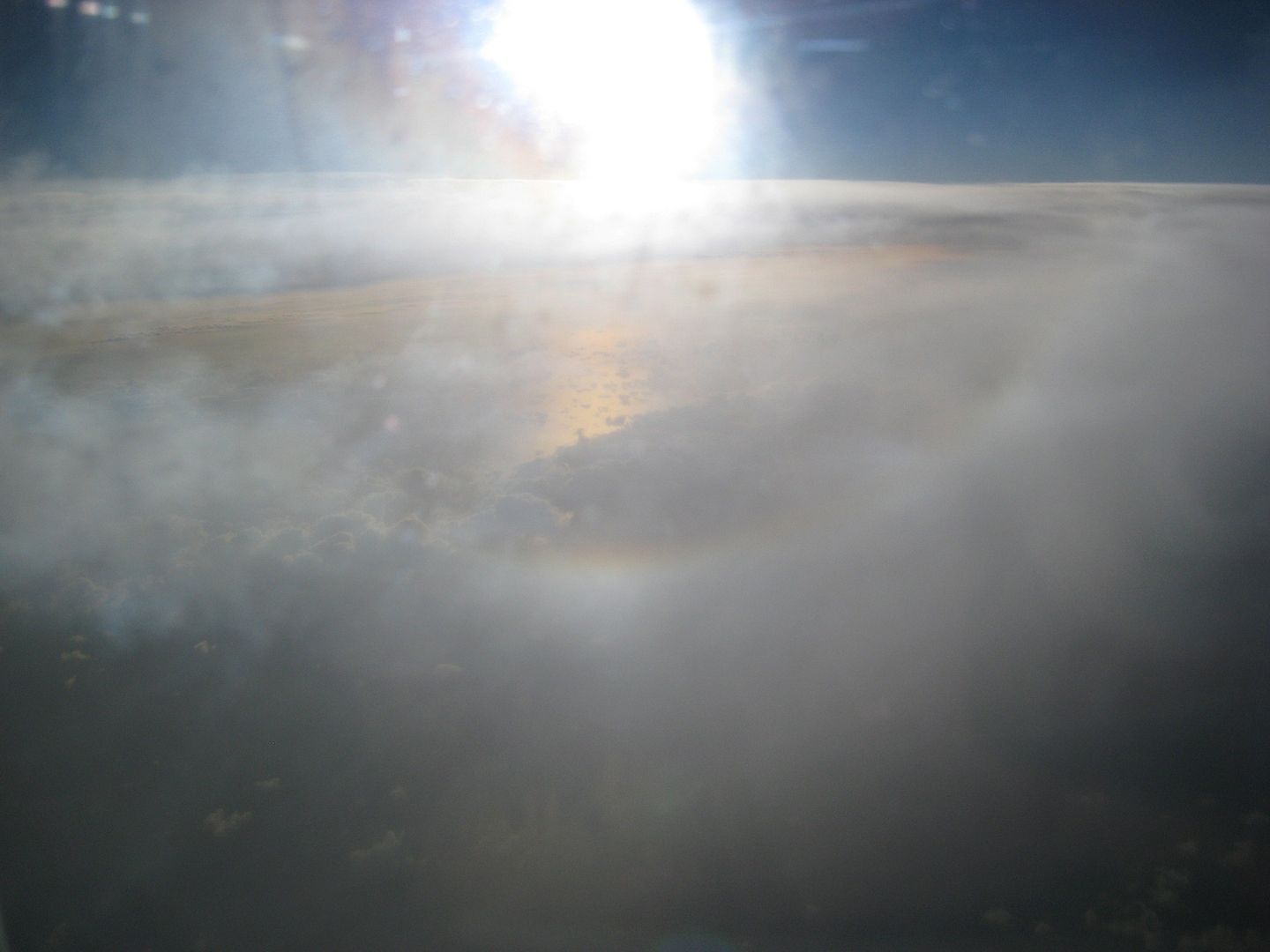 from the air LAX -> SYD
when we got to the airport, we had some time to kill so we relaxed in the lounge, had great food and some drinks (I should never be allowed to mix bloody marys again), and chatted with a very nice (albeit a bit loony) couple sitting next to us.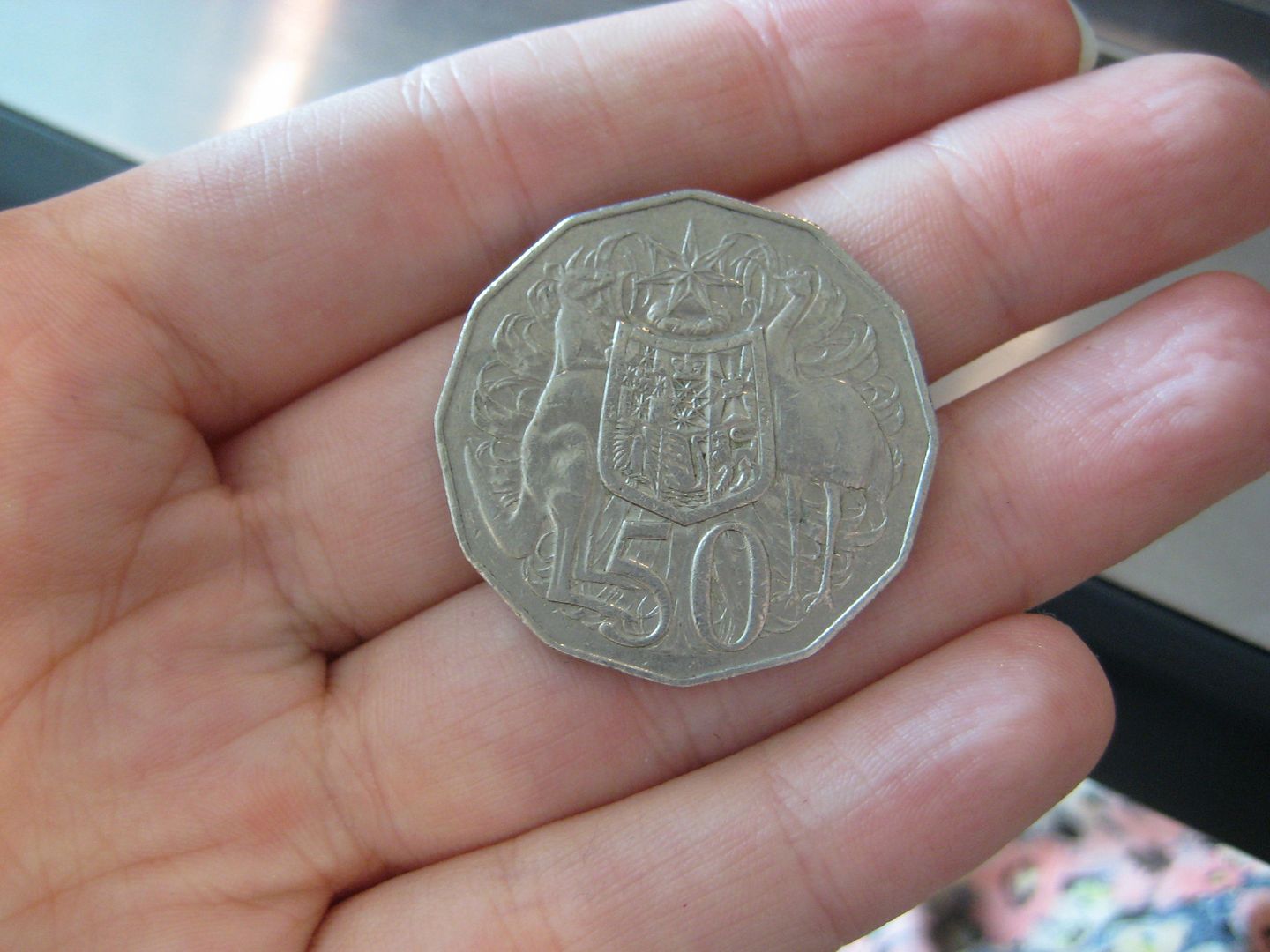 an Aussie gave me 50¢ to call my folks
after we said goodbye, everything Qantas-wise ran smoothly. my first flight was 14 hours and I sat between an American and a Brit, and we had some nice chats in between our brief, uncomfortable naps. I don't care what anyone says, it's just not possible to sleep in economy.
my second flight was better. I sat between a woman who reminded me of a less-talkative version of my grandmother, and a very nice man who offered to switch me seats so I could sit by the window (I politely declined, as the lady next to me was snoozing).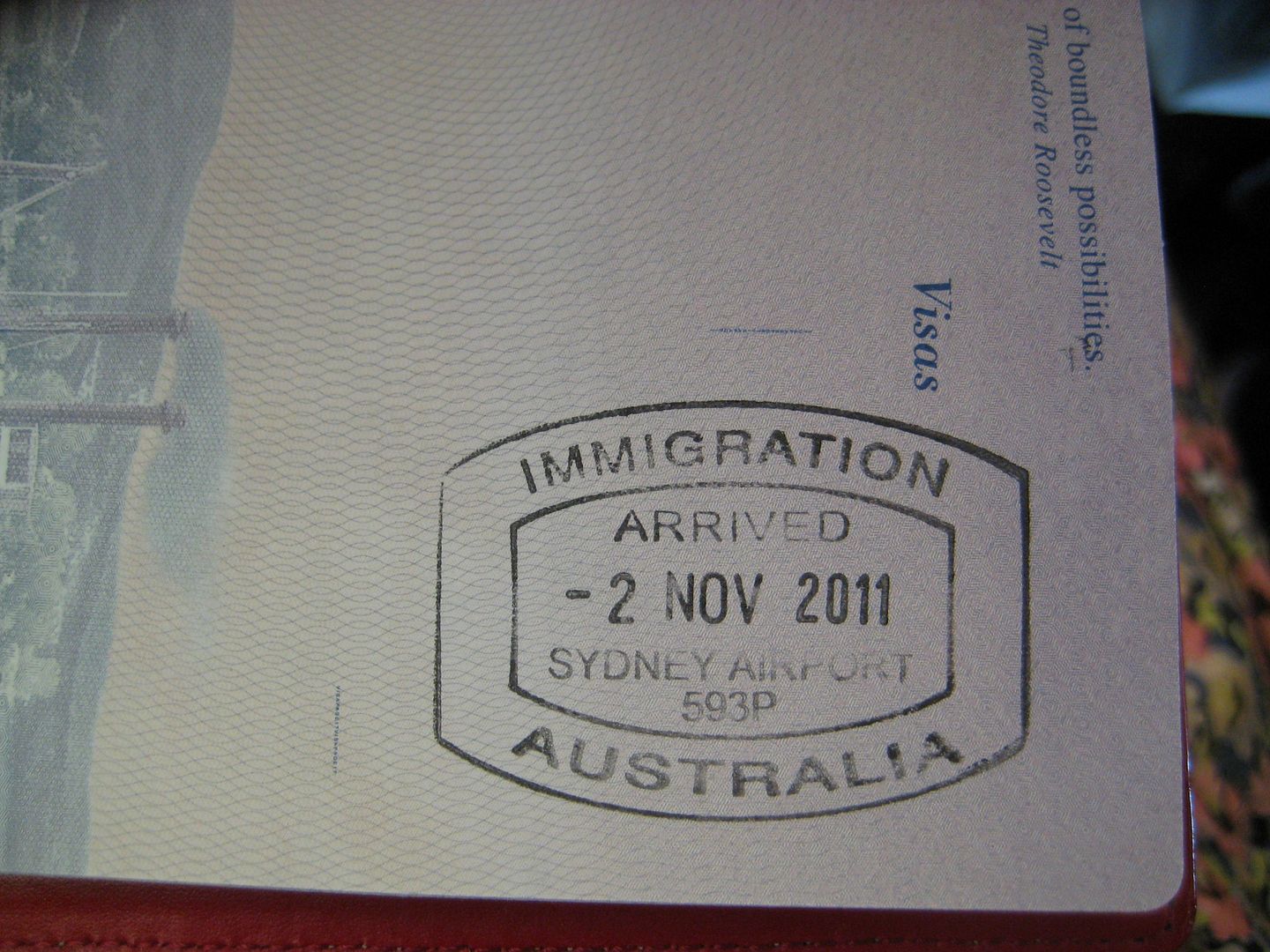 first stamp!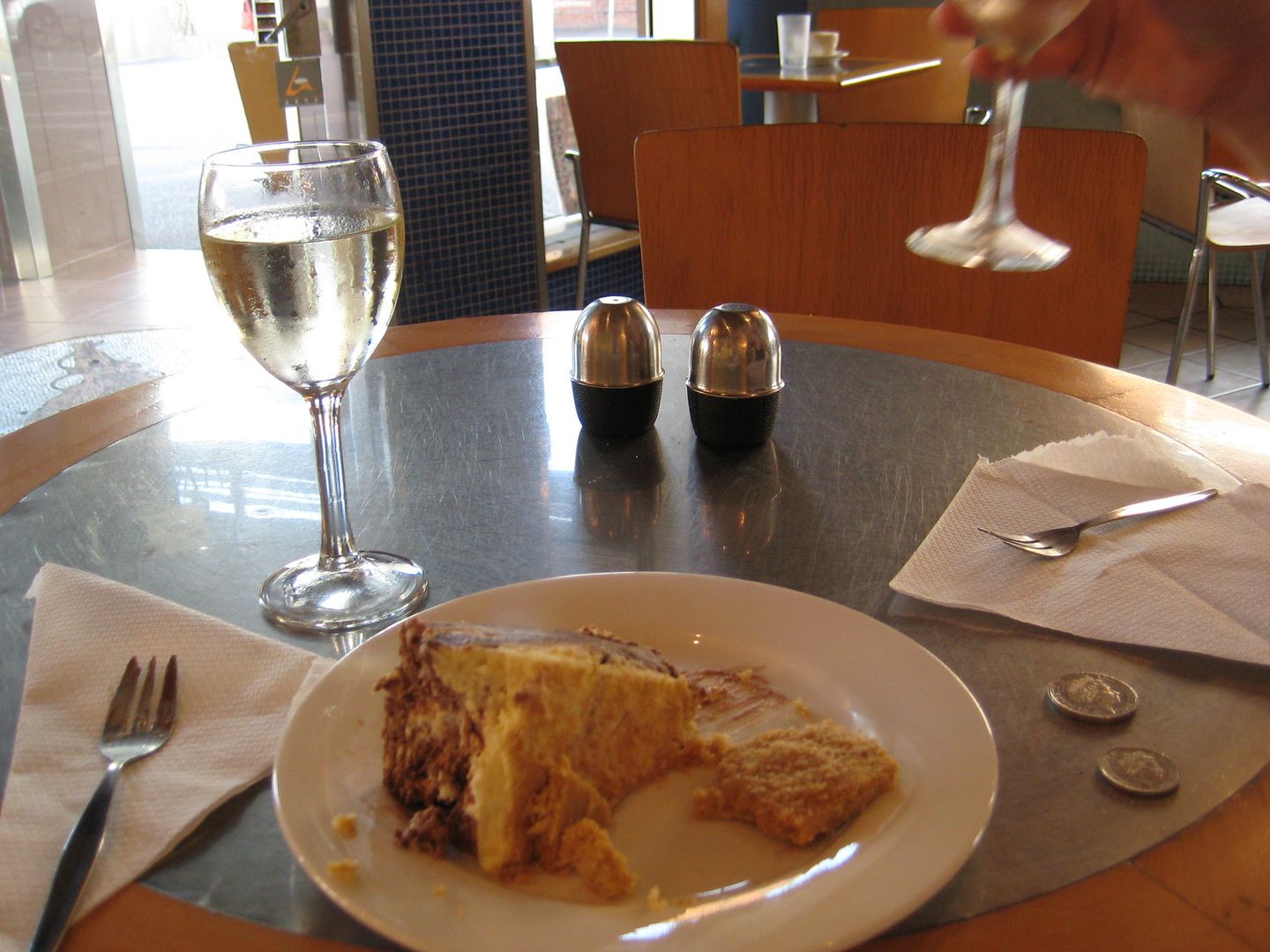 wine & cake with Hannah to celebrate
at last, I finally landed to see none other than Hannah and my host dad, Roger, waiting for me at the gate. A VISION, after all this time. Roger dropped us off at home, and went back to work. minutes later, my host mom Kaye came home, but was rushing to a meeting, so we threw some stuff in our purses and tagged along so we could explore around town. we stopped in a sort of cafe, got some cheesecake and wine and the rest is history. the night ended with Roger making a really delicious chicken stir-fry, and watching TV. I went to bed around 9, because I was literally falling asleep on the couch.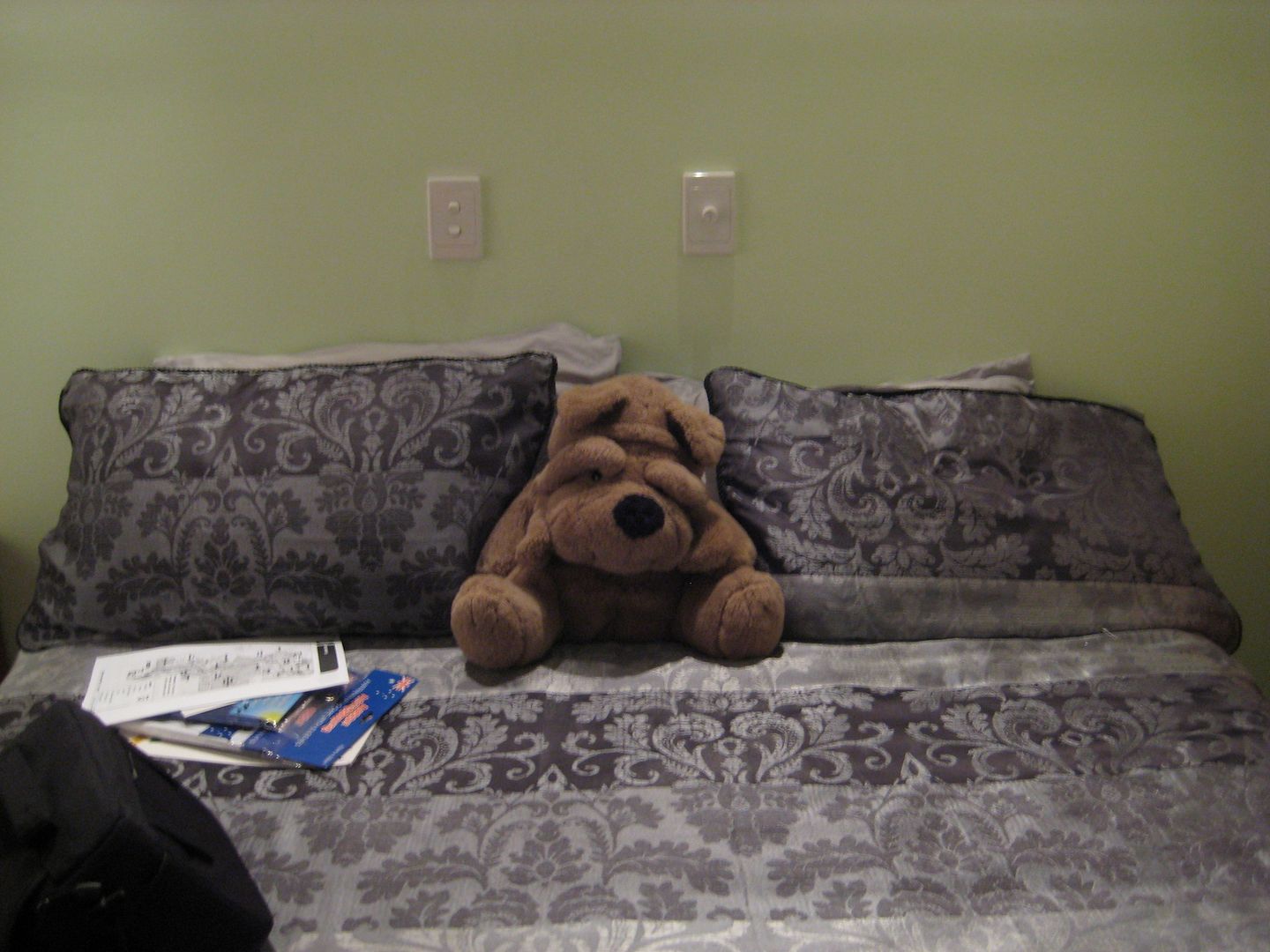 my room! note: bulldog!!! <3
I am going to love it here. Roger and Kaye are great. the nicest, most hospitable people ever, and we can pretty much ask them anything. I love it. my room is right across the hall from Hannah's in the house, and we can catch the bus to and from school together. I will always remember the grounding of QF 16, but at least now I can finally call myself by my blog's namesake... a yank in Darwin :)