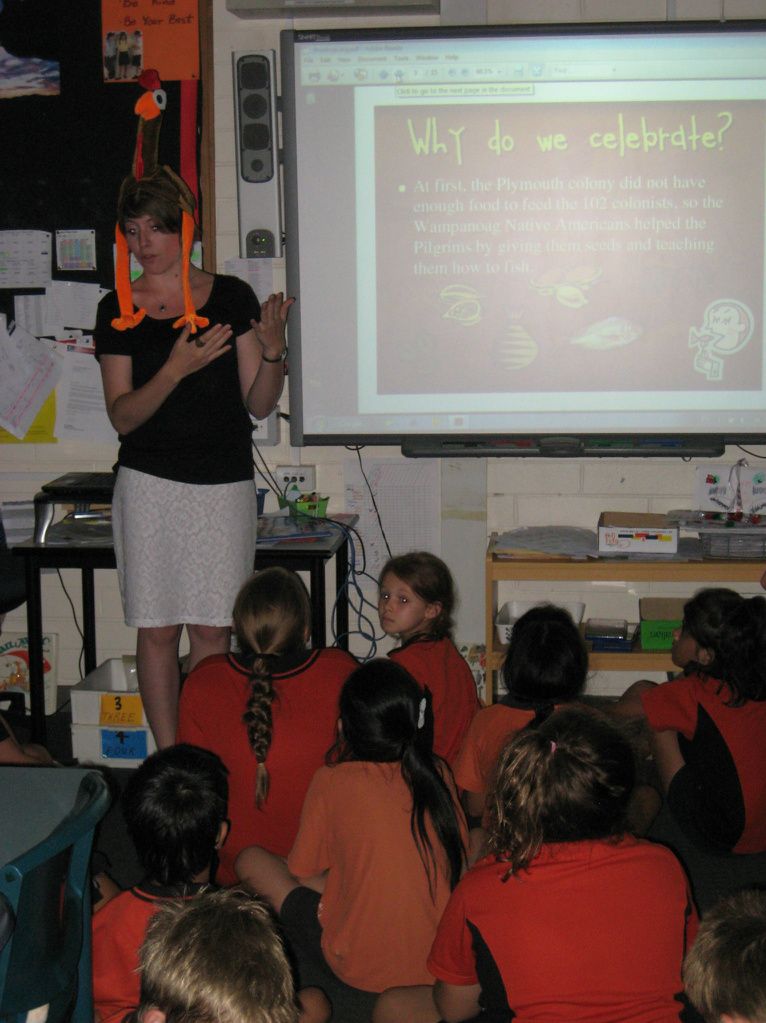 they might have laughed, but they loved the hat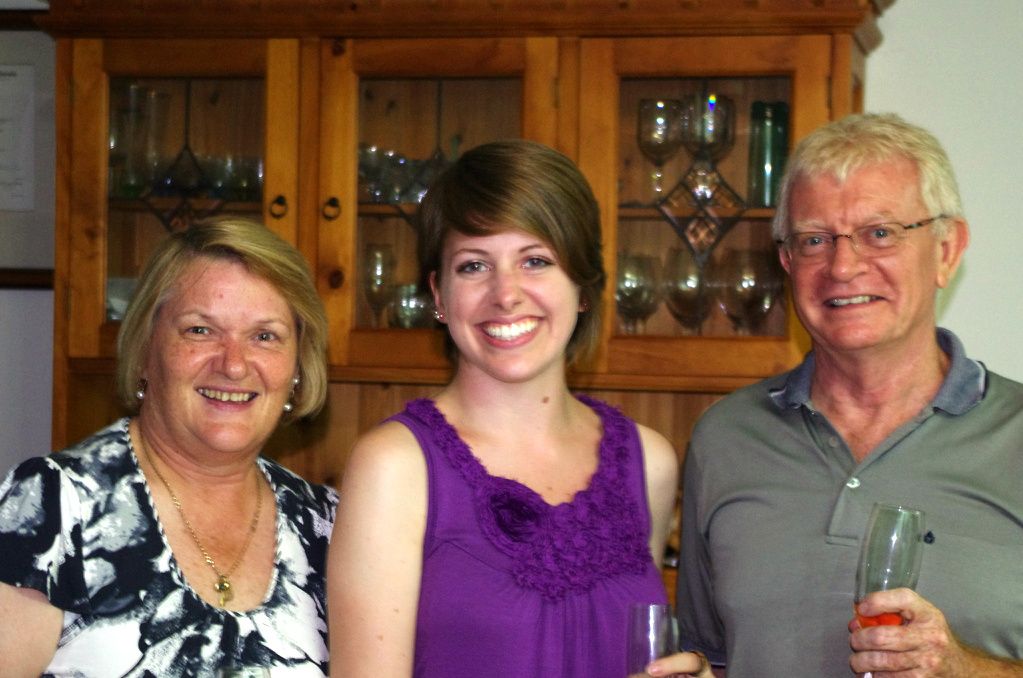 Aussie mum & dad!
HAPPY THANKSGIVING! it's Thanksgiving in the States now. I just got done talking to my parents. I had to let them go because they had to take the turkey out of the oven! yesterday at school, I taught about Thanksgiving. I talked about why we celebrate, the first Thanksgiving, and showed lots of photos of food, including my family's own Thanksgiving spreads. the kids
loved it
. they were practically salivating, and I taught it right after lunch. it was wonderful how interested they truly were. though teaching here has at times been rough, days like yesterday really makes it all worth it.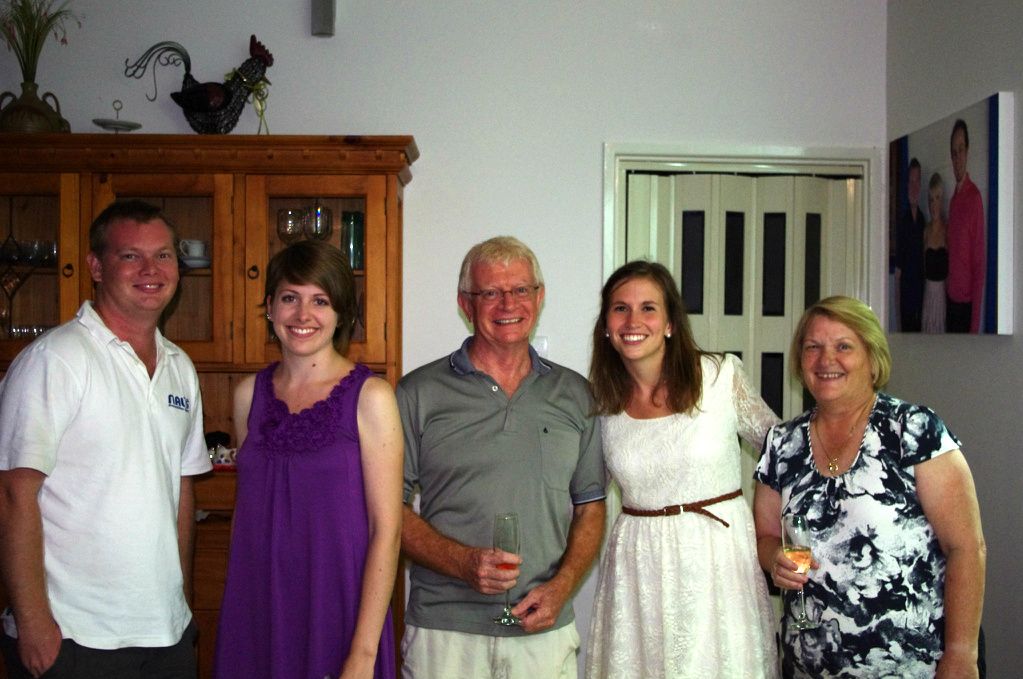 family photo :)
since my speech at dinner was less than eloquent and mostly drunken, I'll try it again. this Thanksgiving, I'm thankful for
so
much. I was given a unique opportunity to travel this semester, and I'm thankful that I actually had the balls to do it.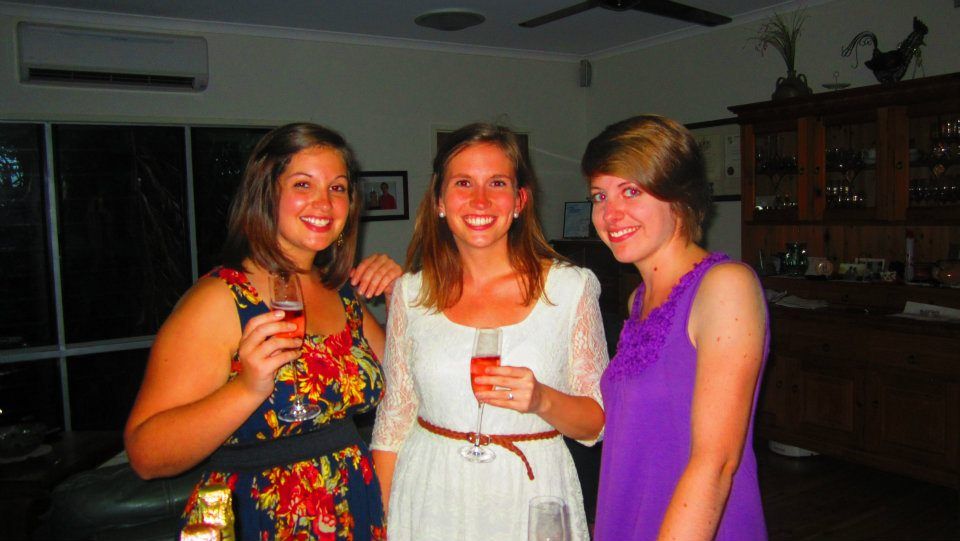 ze Americans (photo © Hannah)
I definitely couldn't ask for a better place to live while I'm here. Kaye and Roger have been amazing parents, and I owe them so much. it has really been the experience of a lifetime. of course, my host brother Blake. he has been so generous and obliging in showing us around and taking us out and about since we've arrived. getting to know the NT while I'm here is what I want to do most of all, and Blake has been making that possible for us every step of the way. I'm thankful for Carlee and Hannah, and that we get to share this experience together, and for everyone I've met so far. we always seem to be surrounded by family and friends here and I truly feel at home.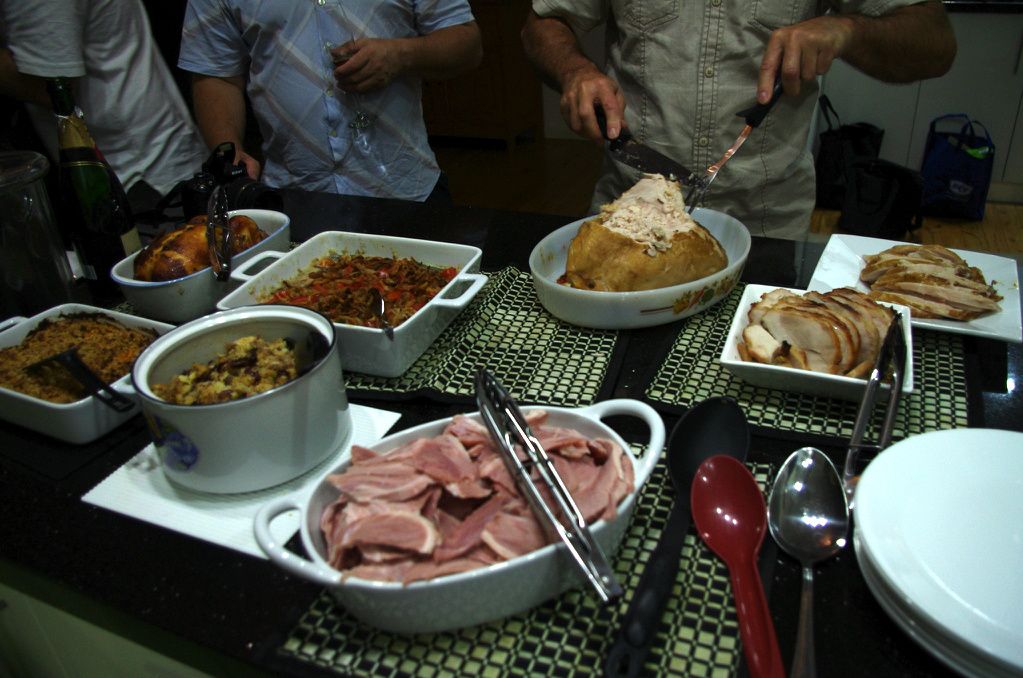 feast!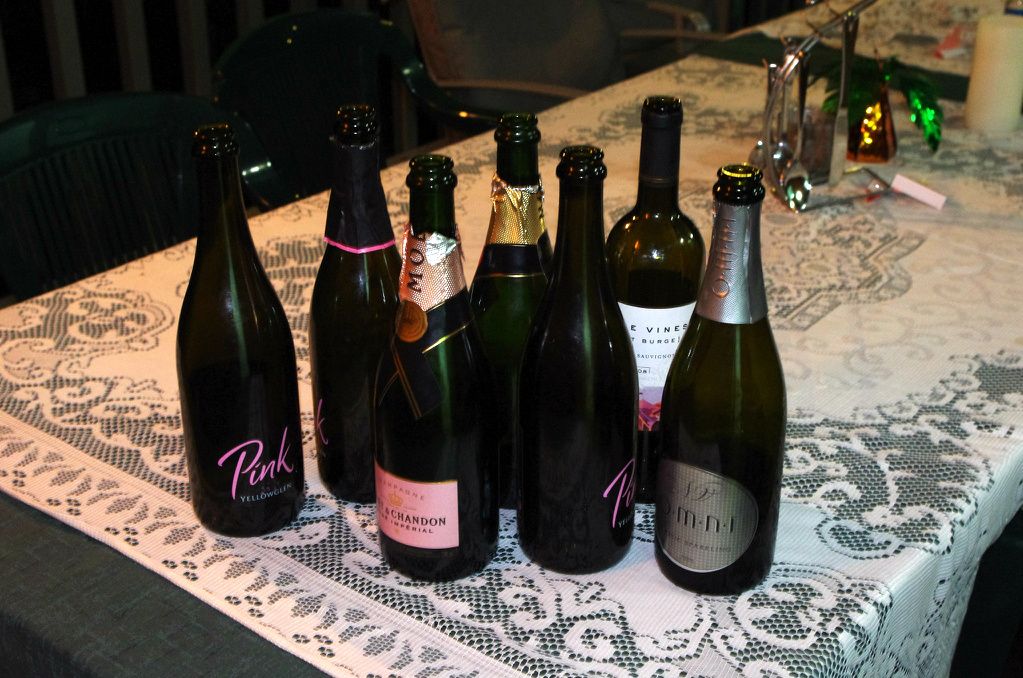 indication of my night...
I'm more thankful every day for my family back home. my dad, mom, sister and brother. when I was stuck in Cali with the Qantas grounding, they spent what seemed like every waking hour helping me look up flights, call Qantas, reserve tickets, and give moral support through it all. I'm thankful that my parents have been so supportive throughout my travels, even if they didn't initially want me to go. they'll be glad to hear that I'm having the time of my life! I'm thankful for not only their support in my studies and travels, but in everything else that I do. I can always go to them for advice, guidance, and support.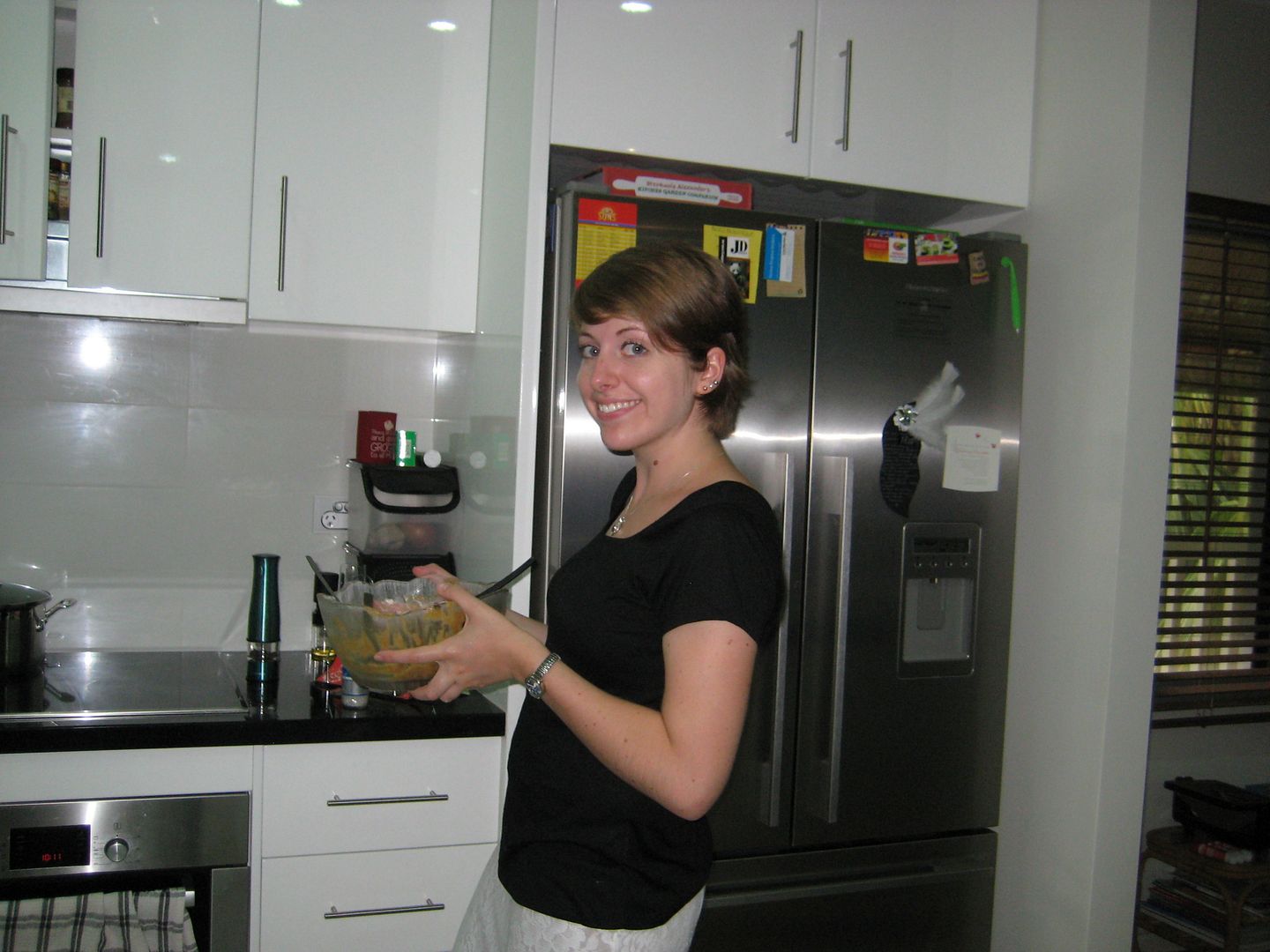 making pumpkin butternut squash
chocolate chip muffins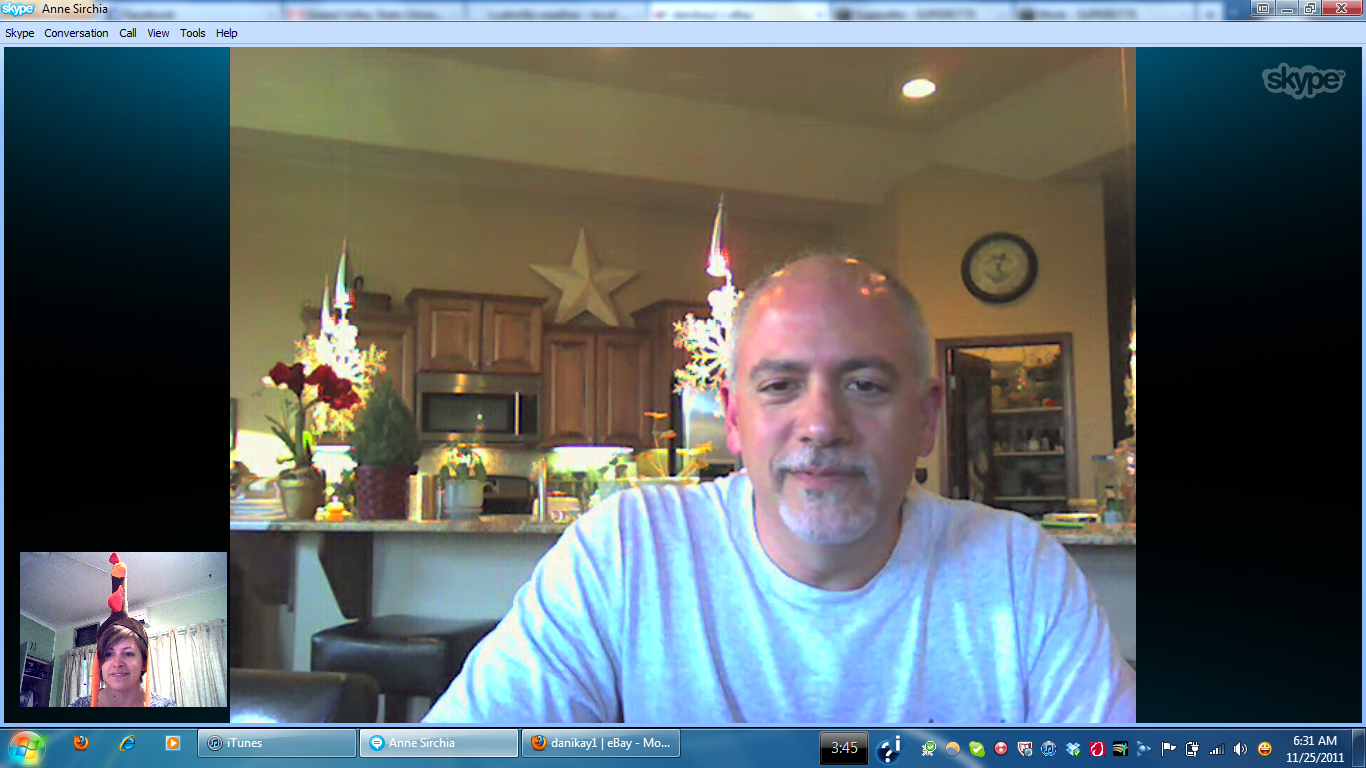 saying hi to Dad (in my turkey hat!) while Mom cooks :)
though I do have these "Why me?" moments from time to time (eg Qantas and computer viruses, ugh), but I have to realize that I'm very lucky in spite of it all. this Thanksgiving, and this holiday season, I'm finding it easier to look on the bright side, take the bumps in the road in stride, and take pleasure in the little things. while I'm missing the snow and I'm not wearing a sweater or listening to Christmas music, and I'm missing my family more than ever, I know that Thanksgiving dinner was quite perfect, and I'm so grateful that I got to celebrate it with my Aussie family.