selamat malam!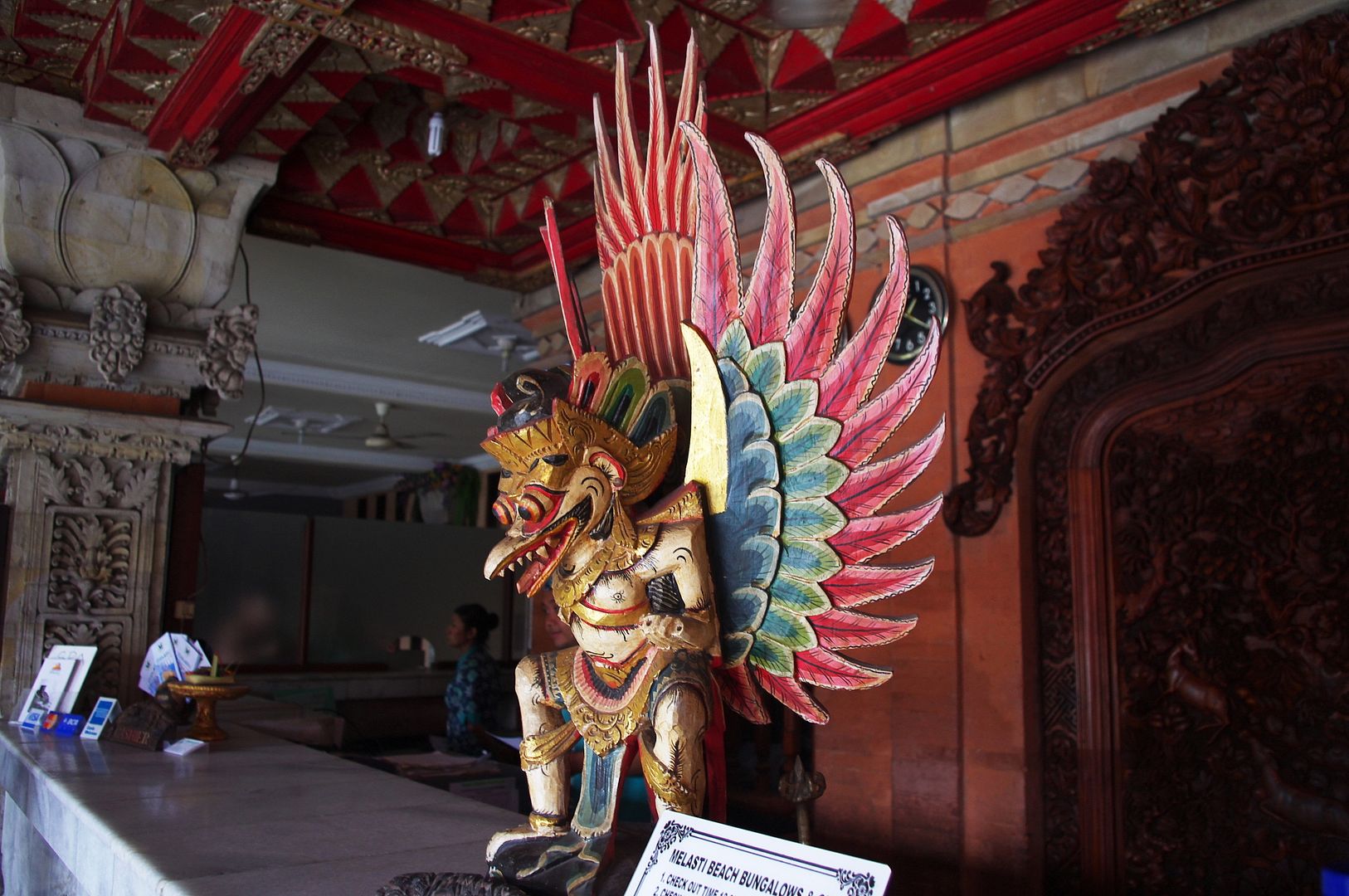 the hotel had heaps of beautiful sculptures, fountains, and
tons of beautiful, interesting architecture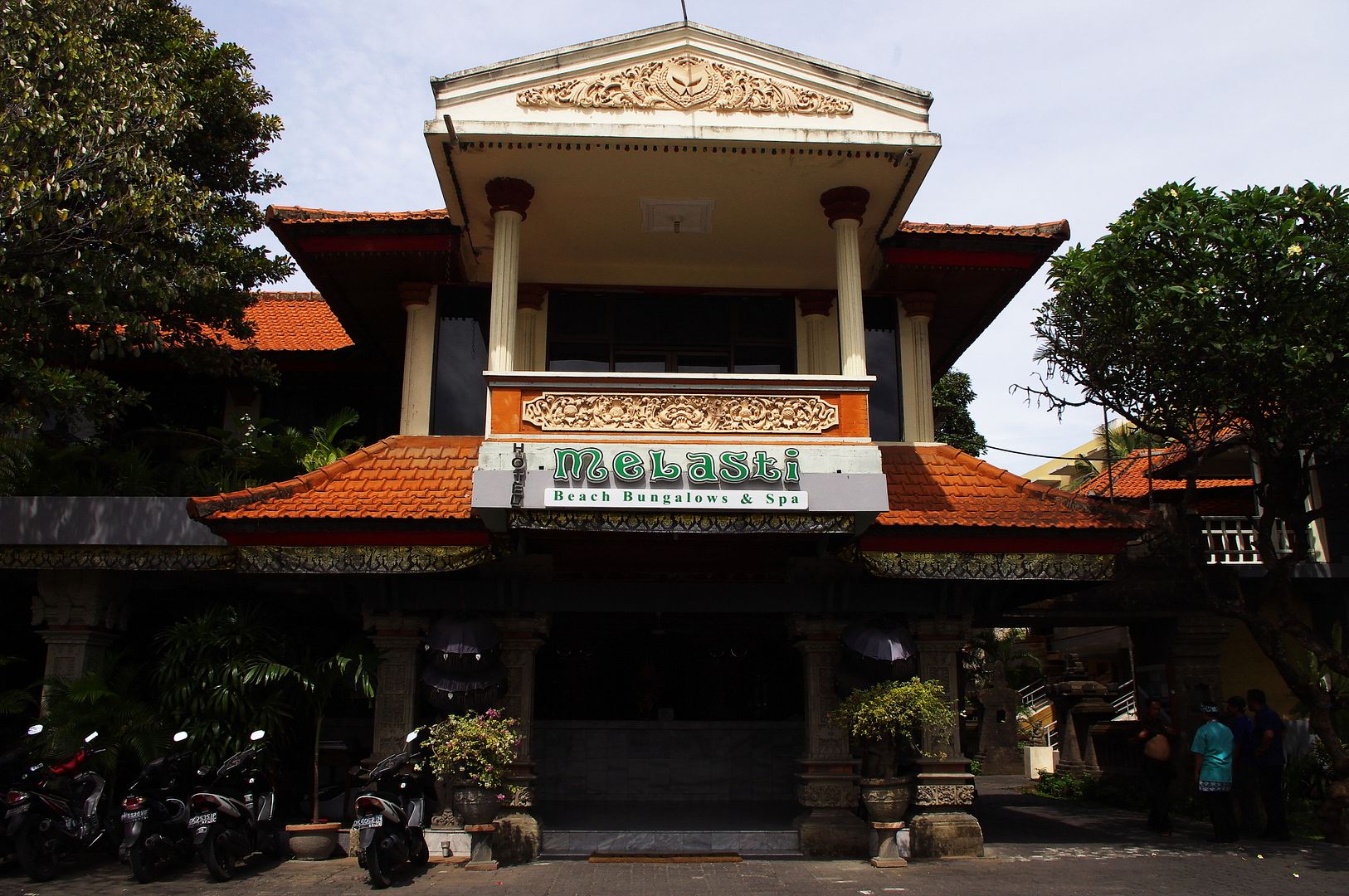 note it if you're ever in Bali
Carlee
and I had an absolutely amazing time in Bali! three days was not enough time to get to know the city very well, but there's no doubt that I will be back some day.
on Friday, I had a great day at school with the kids. shortly after we got home, my lovely Aussie dad gave Carlee and I a lift to the airport! armed with only carry-on luggage, we made it to our gate and were soon over the sea, headed for Southeast Asia.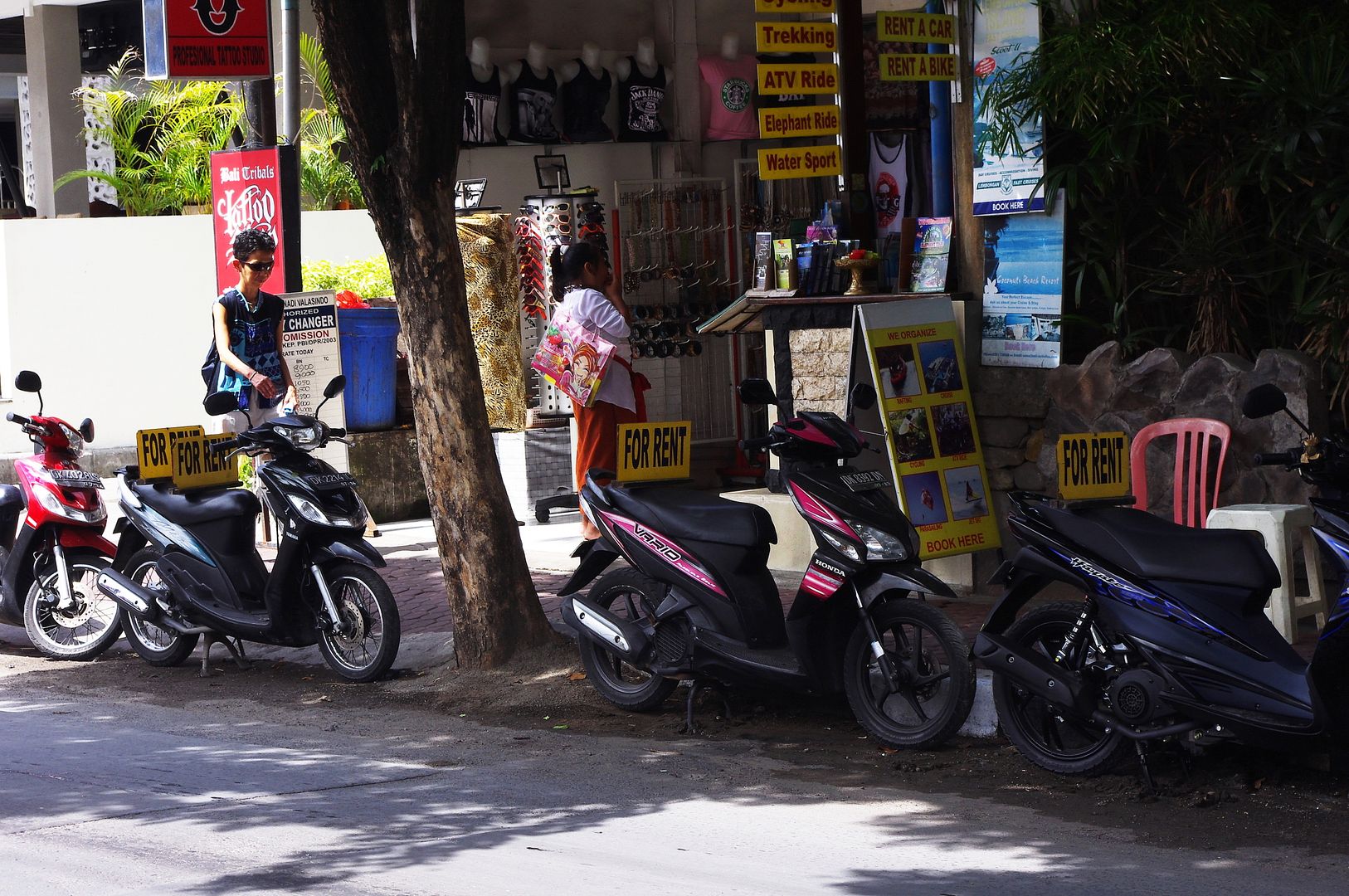 EVERYONE in Bali rides a motorbike or
moped. I really wanted to rent one :)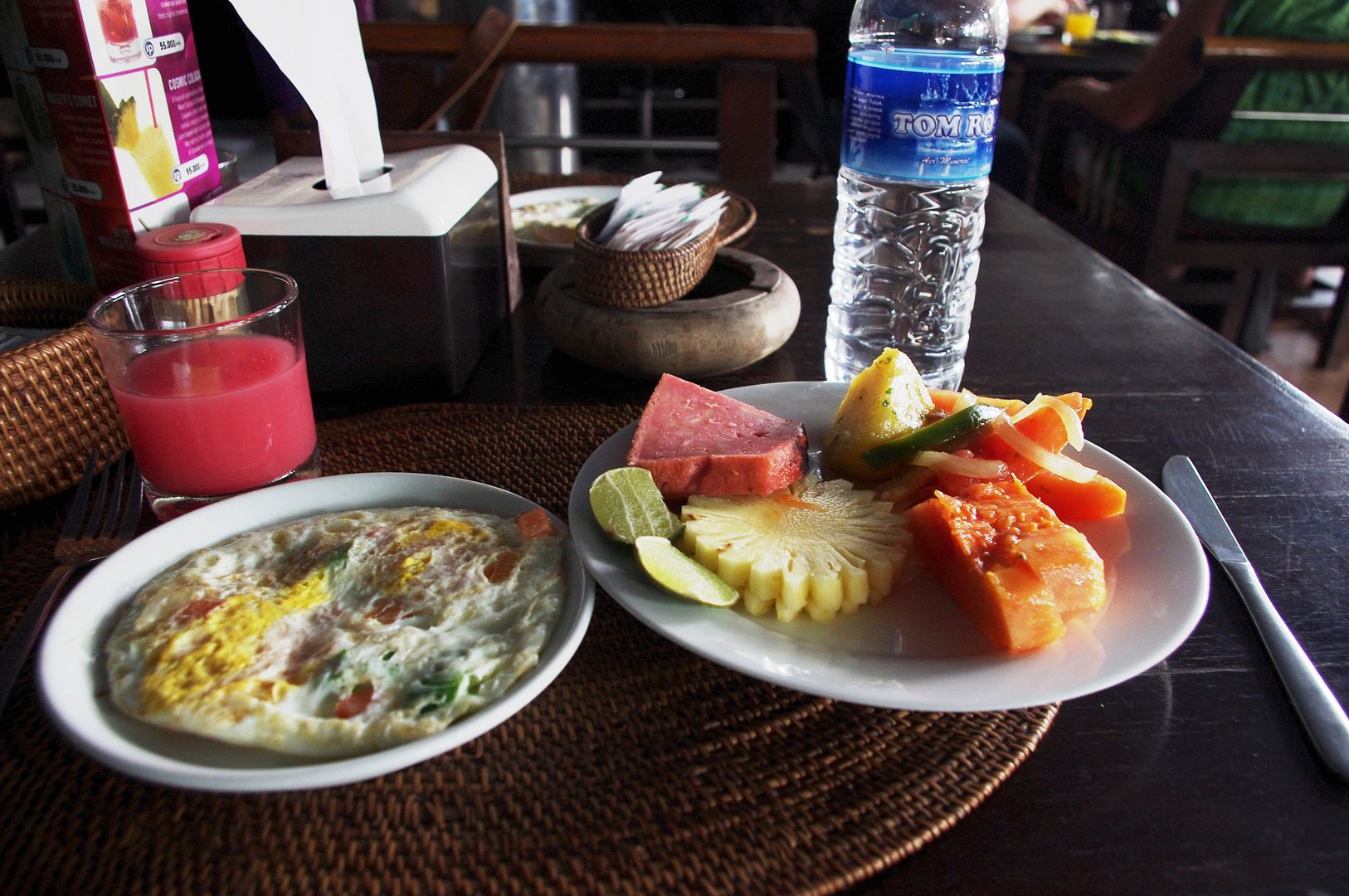 I'm not shy about breakfast portions
the flight was short and sweet, for the most part. once we parked on the tarmac, the pilot said that he made a mistake, and we had to exit the plane with stairs! we caught a shuttle to the terminal and were immediately blown away by the architecture. everything - literally everything - in this country is absolutely gorgeous.
we flew through customs like pros, and with Carlee's expert bartering skills, we caught a ride from the airport to the hotel, where we had our first Balinese meal. Carlee had fried rice and I had snapper with sweet and sour sauce. the only thing better than the beautiful landscapes may be the delicious food.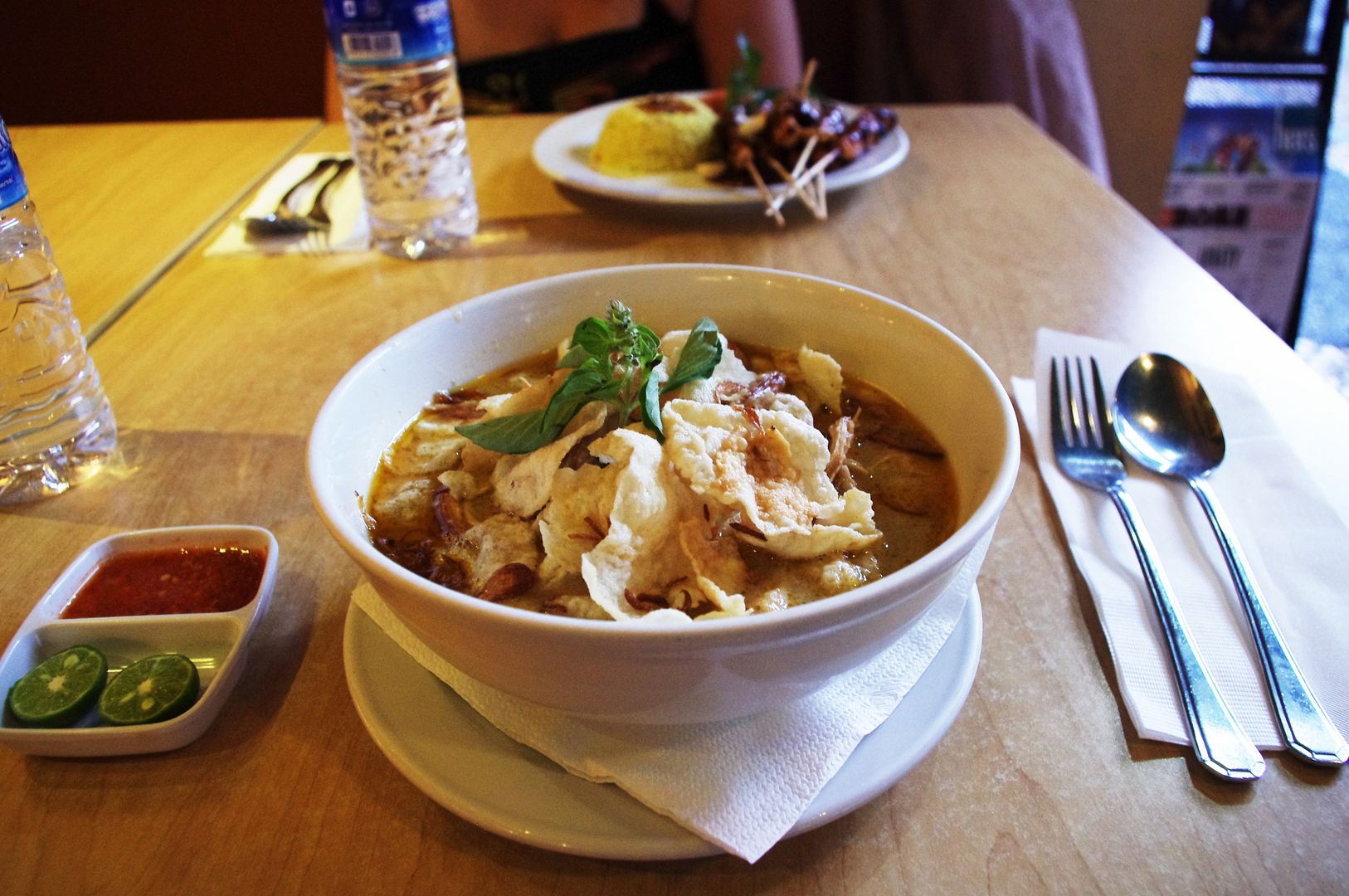 favorite meal. the laksa was to die for.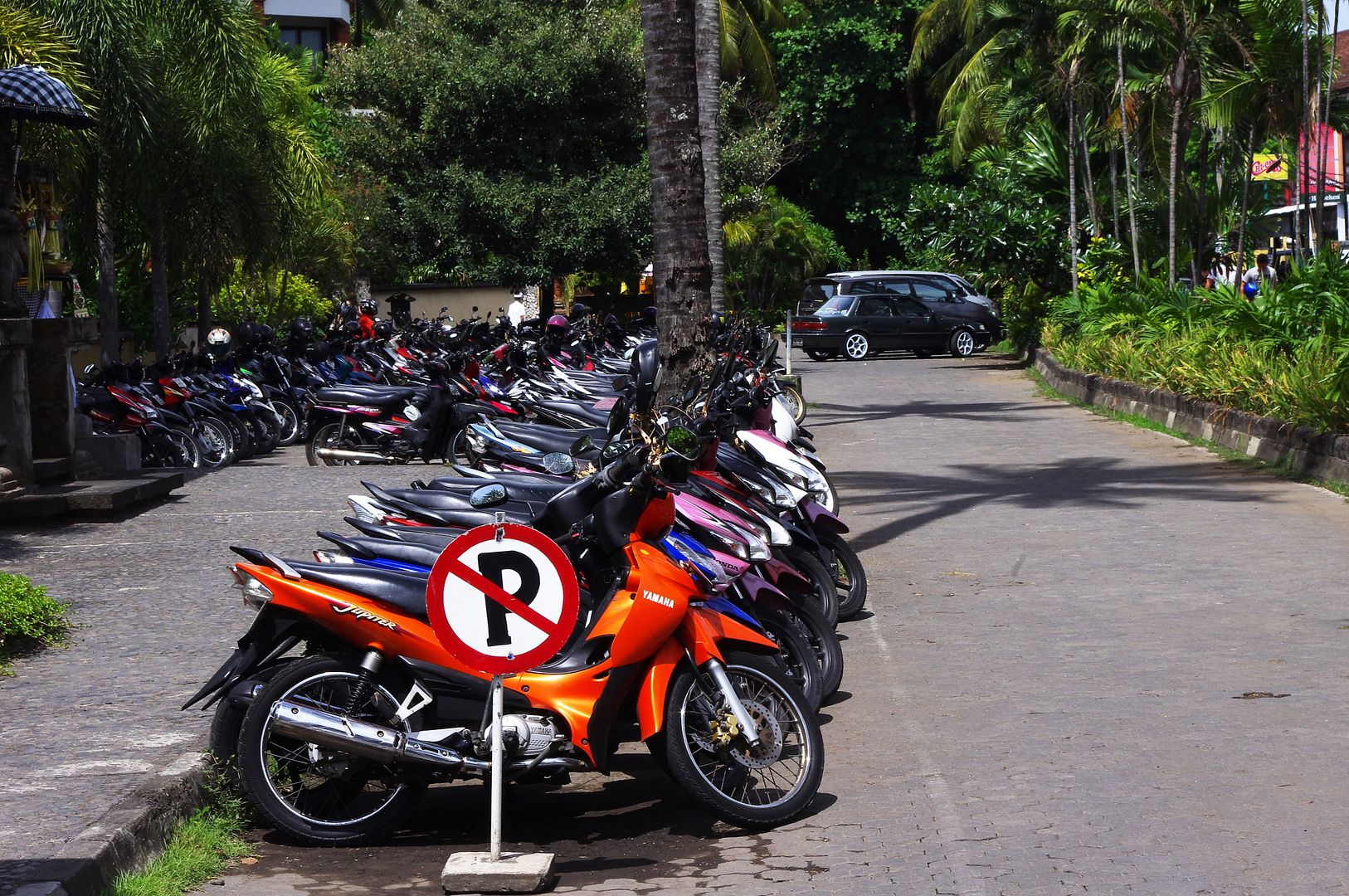 parking/road rules don't apply
there was some great live music at the hotel, and we immediately met a group of crazy Aussie ladies who invited us over to their table. we quickly made friends, and they were an absolute blast, and so helpful throughout our trip. we ended up running into them over and over again. the staff of the hotel is wonderful as well. such nice people, and they helped us out with things like transport and bottled water throughout our stay. needless to say, I slept SO WELL after a quick bite and a little excitement. ah, in Bali at last.
satay!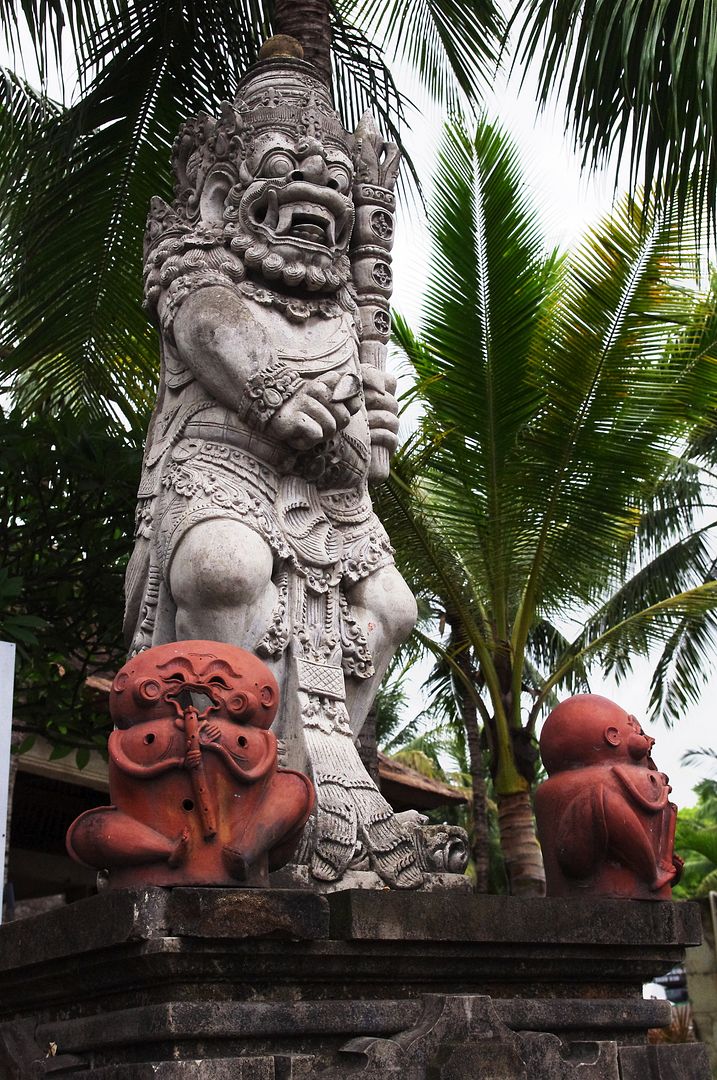 the next morning, we woke up to a beautiful sunny day and a dynamite breakfast. eggs made to order, good. spring rolls for breakfast, good. guava juice, so gooooood. it was absolutely phenomenal. after breakfast, we decided to do what people do best in Kuta- shop. we ventured down the main street, which our hotel was also on, so it was easy to find our way back. I'm not a very good barterer, but we definitely found some good deals. it's also difficult not to be harassed to buy something or to be offered a transport every 5 seconds, because we clearly look like tourists, but we're tough.
"food for the gods." these are literally everywhere - on the street,
on dashes in taxis, on roofs of cars, in every shop and restaurant.
by midday, we had done quite a bit of exploring and it was very HOT out. it didn't take long for us to find the nearest building with air con, and wander around for a while. we stopped by a mall situated in the middle of town, grabbed some cake and smoothies for lunch (we're health freaks, what can we say?) and shop around a bit more.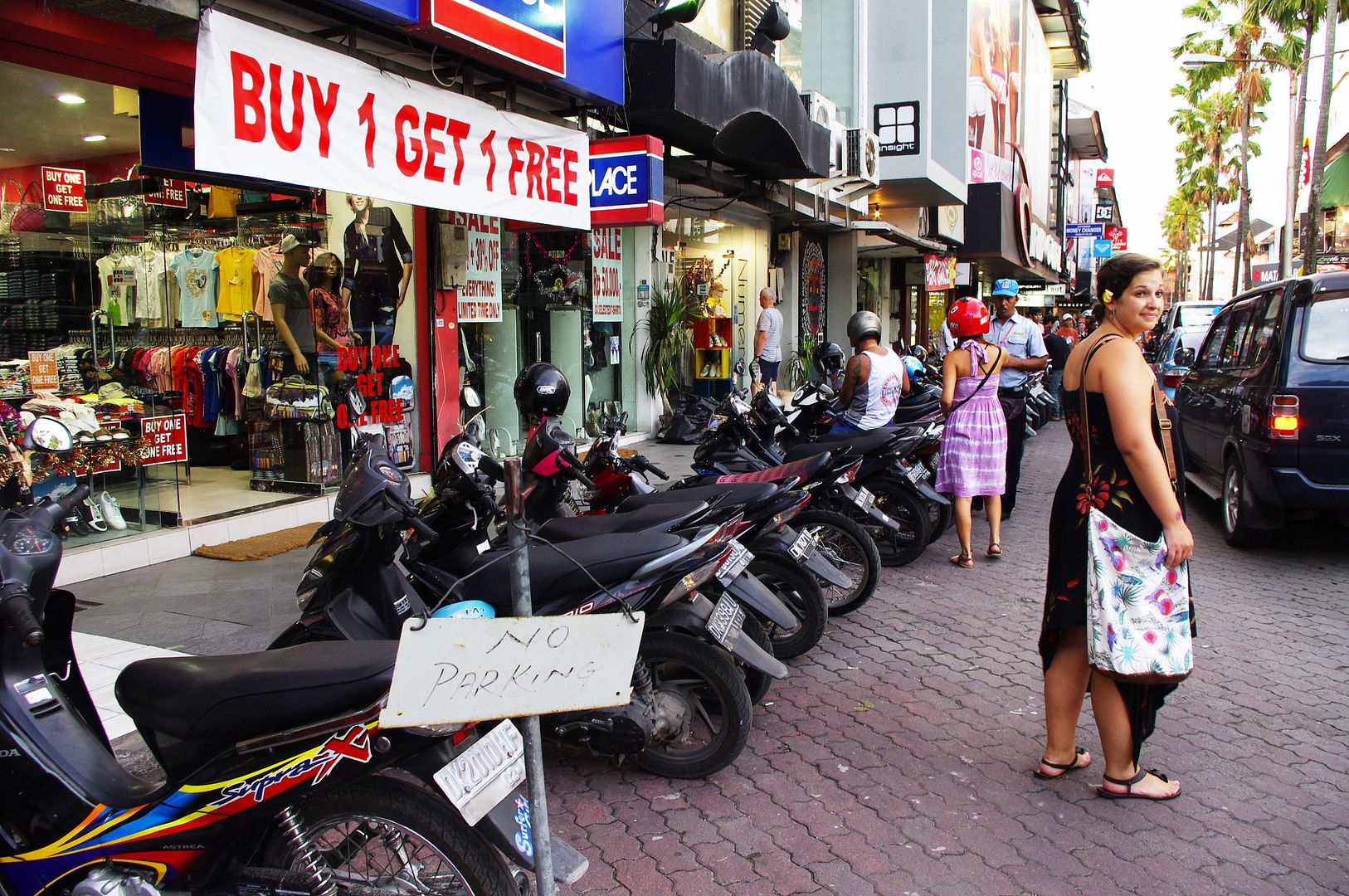 we were pretty beat, so we went back to the hotel to have a dip in the pool. we, of course, ran into our Aussie friends and another hotel guest recommended a restaurant to us that was a very short walk away. we loved it so much, we ended up going there for dinner 2 nights in a row. after a raging migraine episode (the hotel provided me with some extra-strength Panadol, delivered to our room, which fixed me right up), we went out. Carlee had some very basil-y pasta (I admit I was jealous), and I had veggie satay. my meal was $4. so much food, and such a good deal. have I mentioned that I love Bali?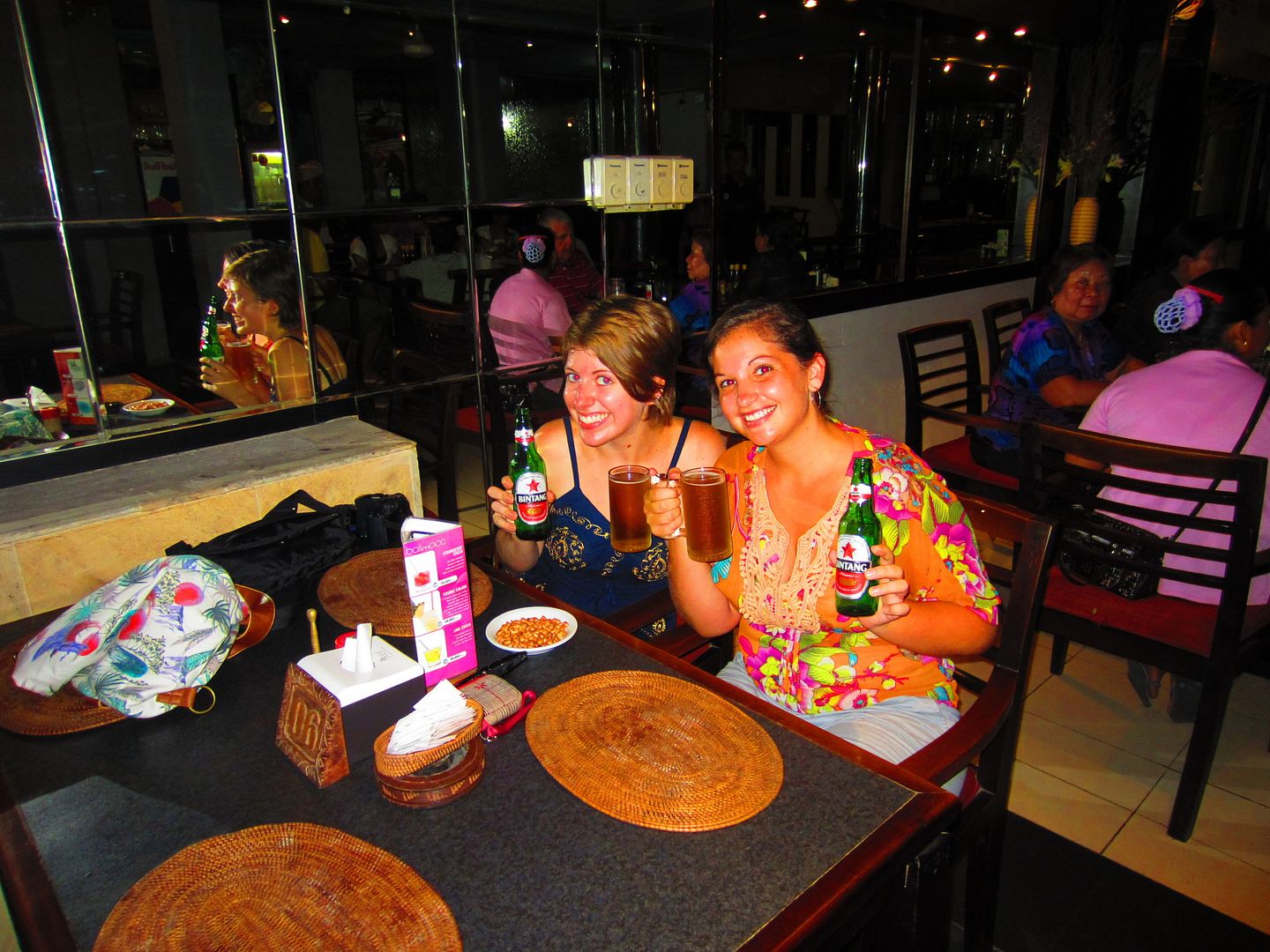 first Bintangs!
we ended the night with a couple Bintangs at the hotel and some more live music. the hotel even had happy hour, when the Bintangs went down from $2/bottle to $1.50. HAVE I MENTIONED THAT I LOVE BALI? we watched a little
Eat Pray Love
before bed, and geared up for a
very
exciting second full day in Bali.
until part 2 - selamat tinggal!