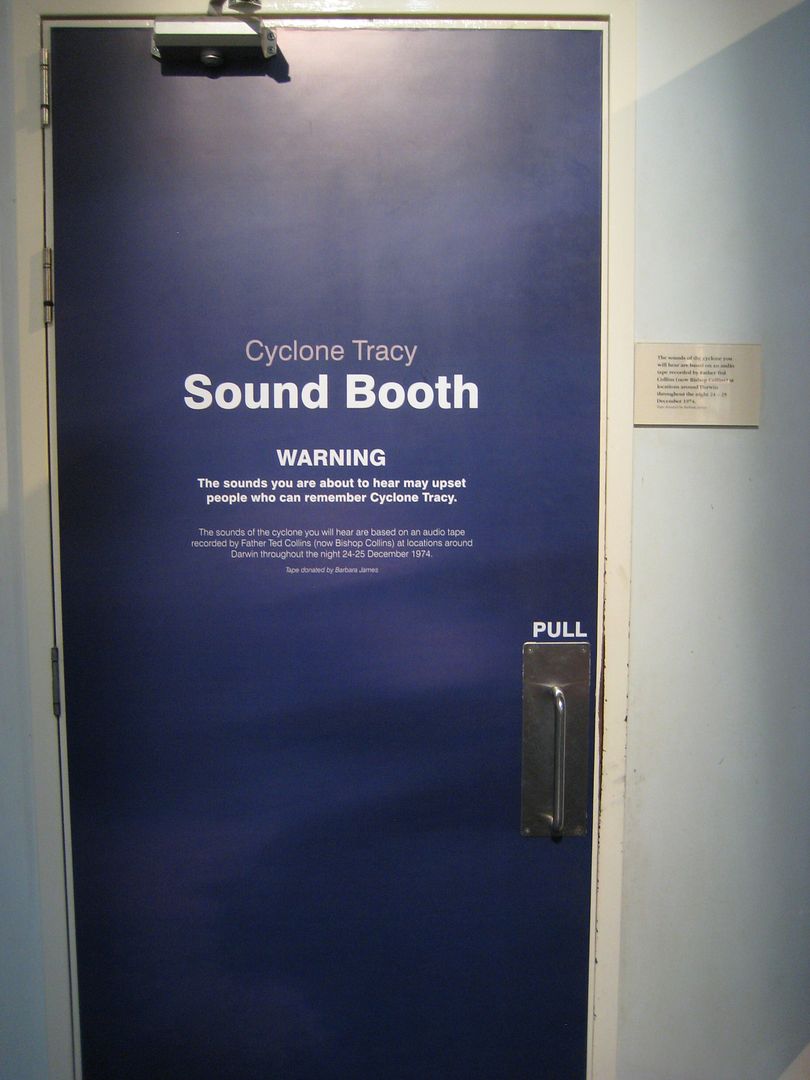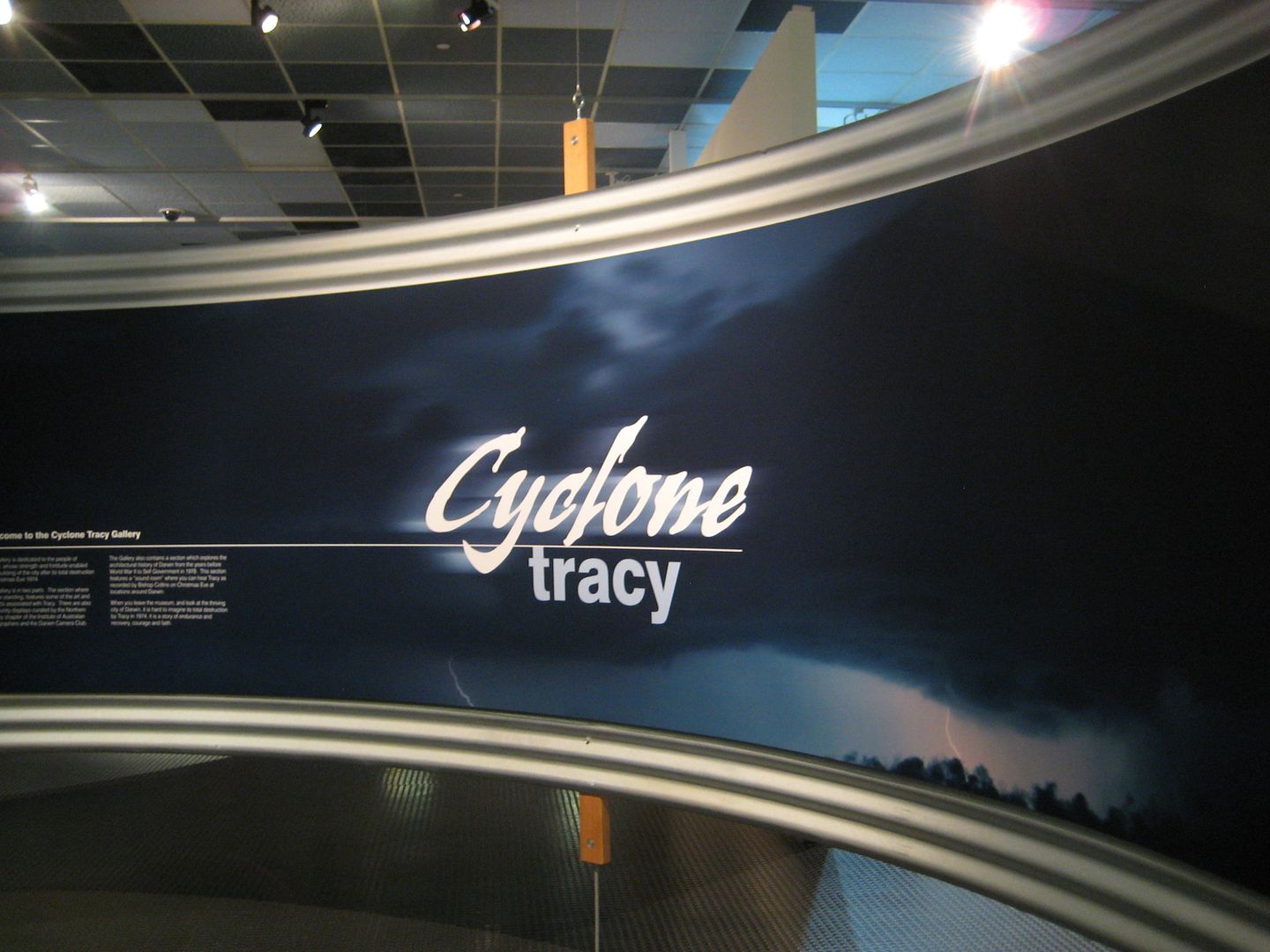 this past weekend was by far the best I've had in Darwin yet. thanks to our willingness to explore and Carlee's expert time management skills (we had an itinerary and everything!) we hit up a few of the must-see Darwin landmarks.
Saturday morning started early with a trip to Parap market. I love going to the market. I make a point to go to the farmers' market in GR every weekend, and going to the markets here really makes me feel at home. the point of the market this week, however, was to find the guy selling hot sauce that we tasted on our very first trip to Parap. we haven't been able to find him for weeks, and our luck didn't change this week. we've been all around to different markets, looking for him. I
will
find him before I leave!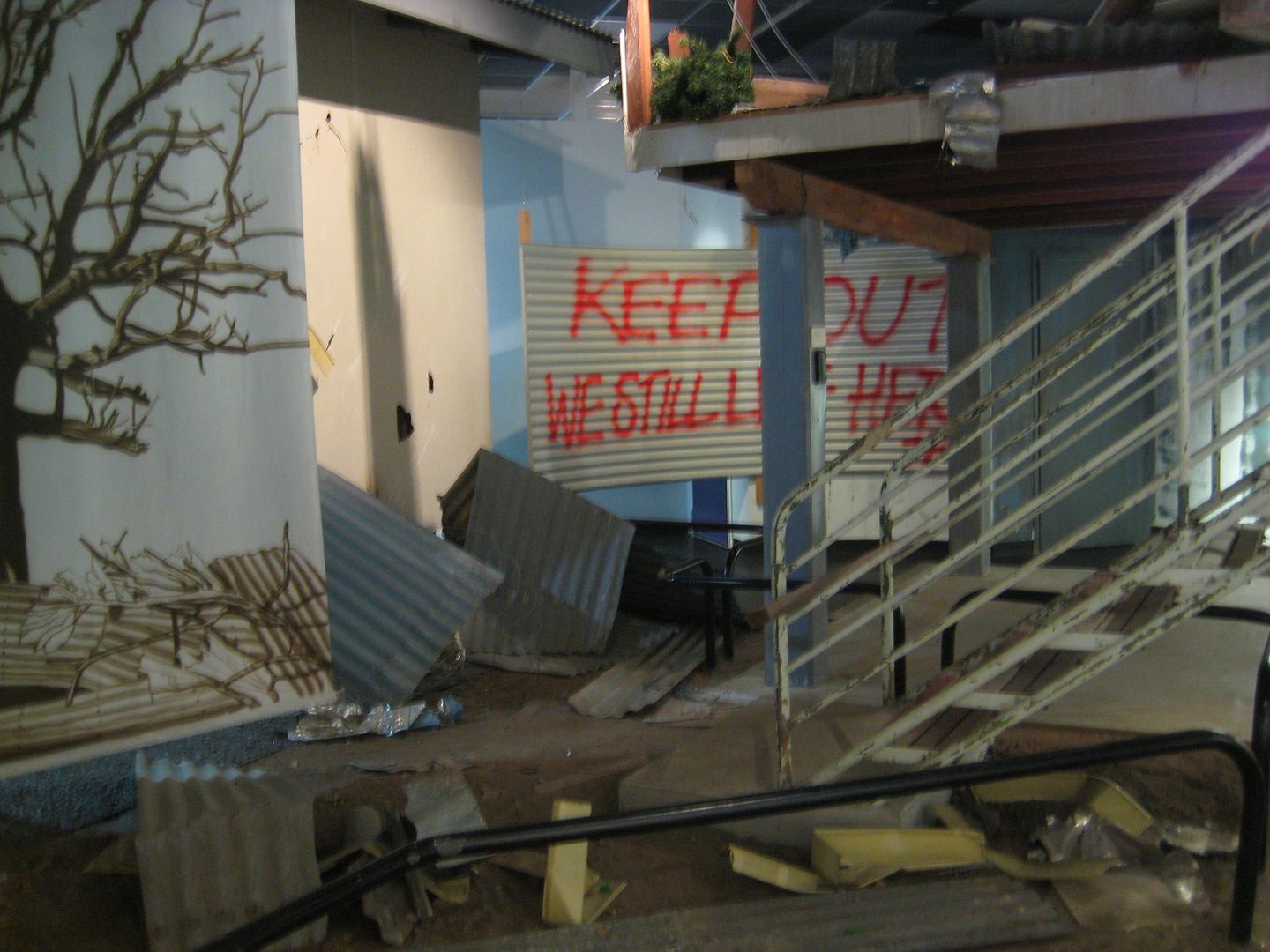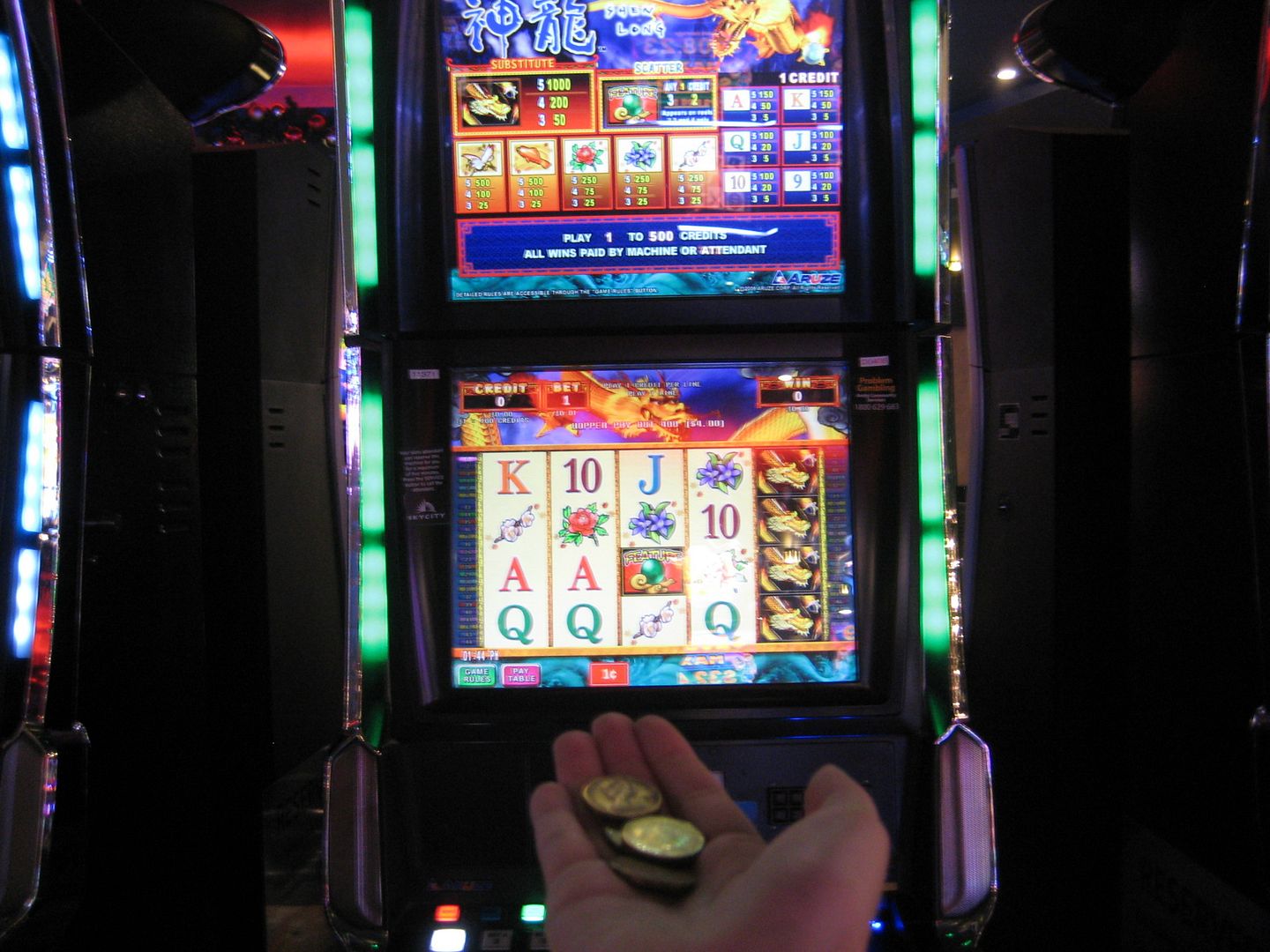 from there, we walked to the museum. it was a friendly 2.5 km - not too bad. the museum was really interesting, way too good to be free. lots of aboriginal art, and animals native to the NT, but the cyclone tracy exhibit was my favorite. it was so sad to see all the damage it caused and lives it destroyed, but it was so fascinating at the same time.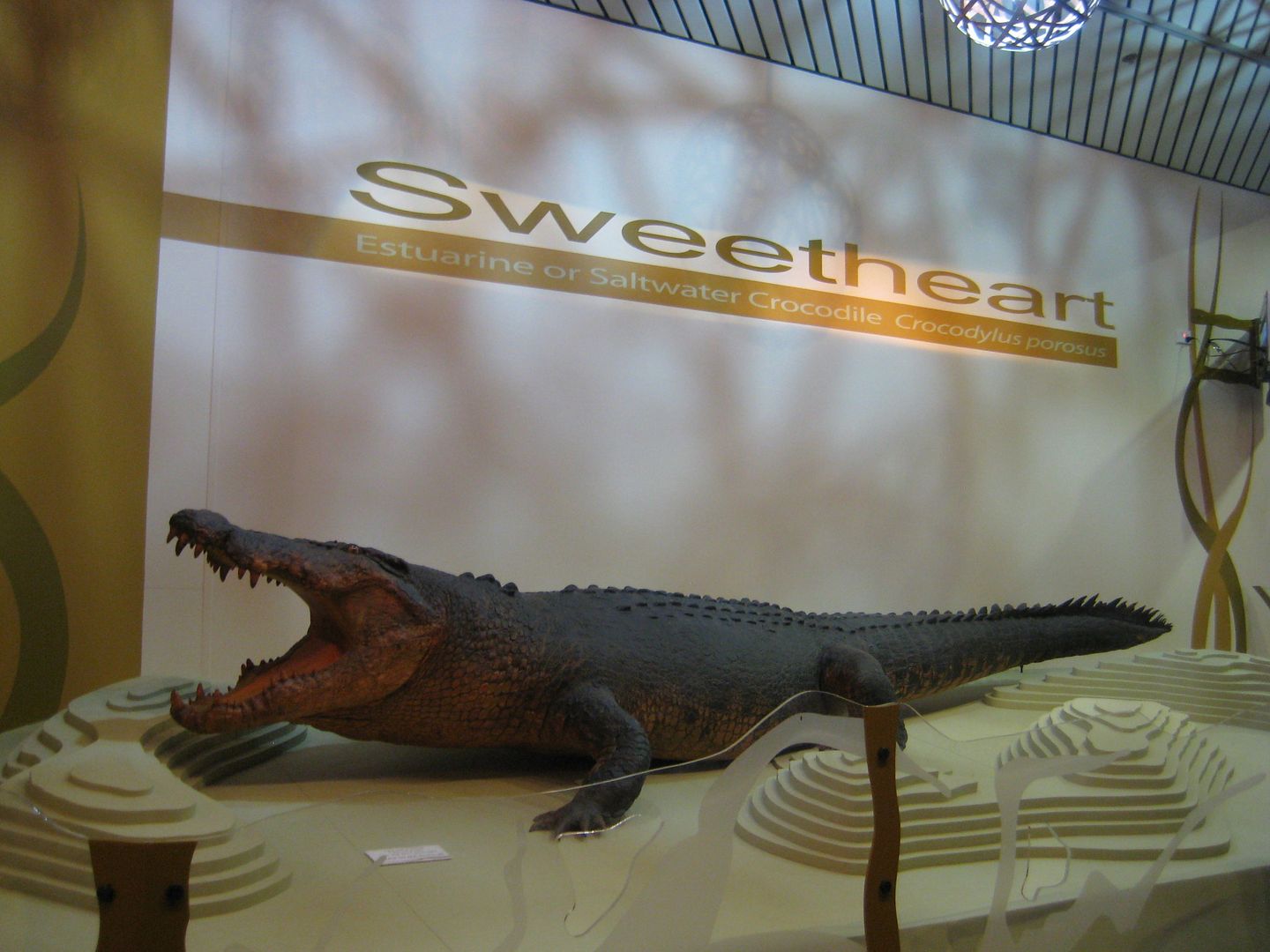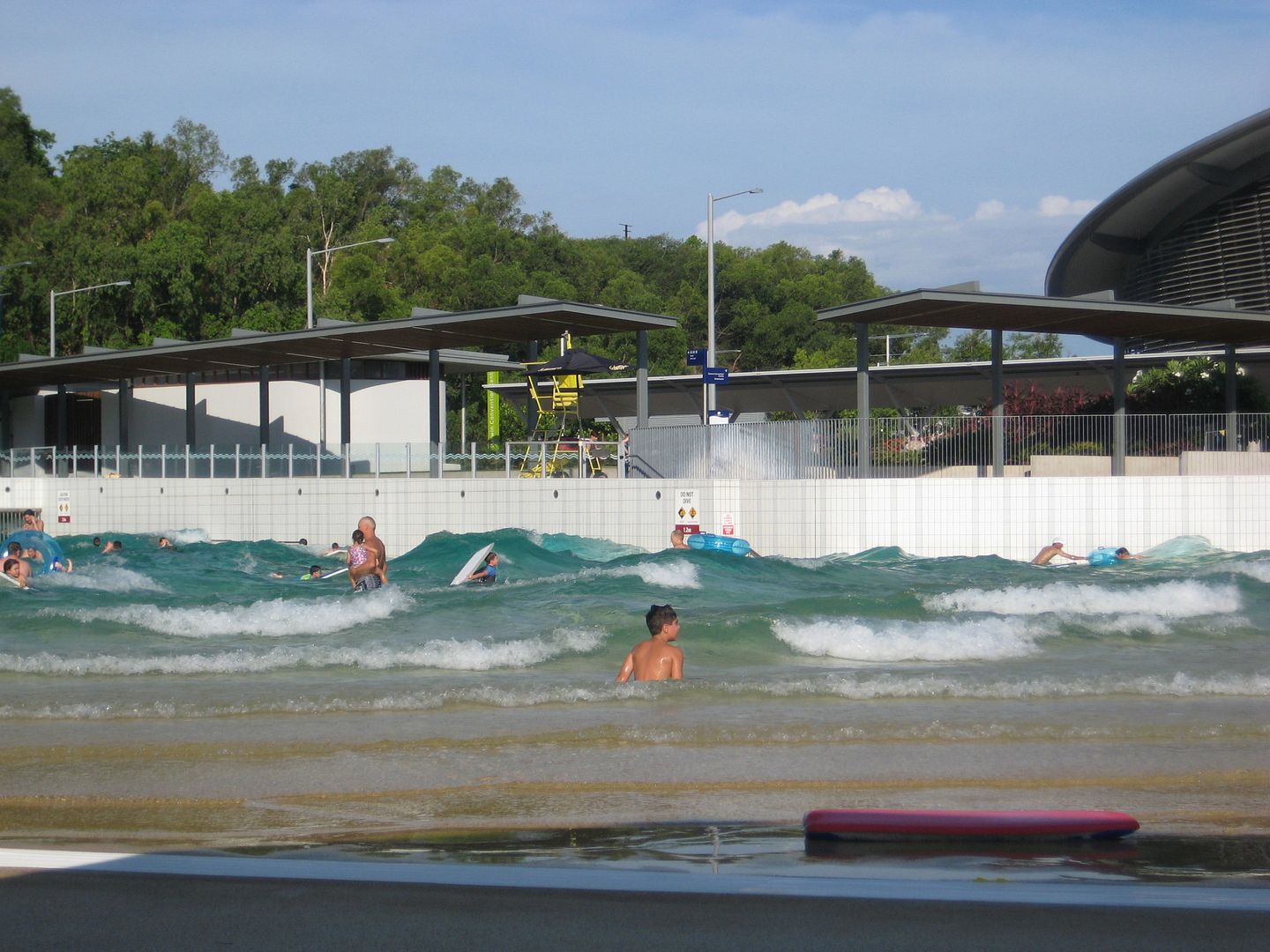 we also saw Sweetheart, a 5.1 m saltwater croc that attacked many boats on the Finnis River. they wanted to capture him because he was hurting people, but he drowned accidentally. so they stuffed him and threw him in the museum. the NT's infamous immortal croc.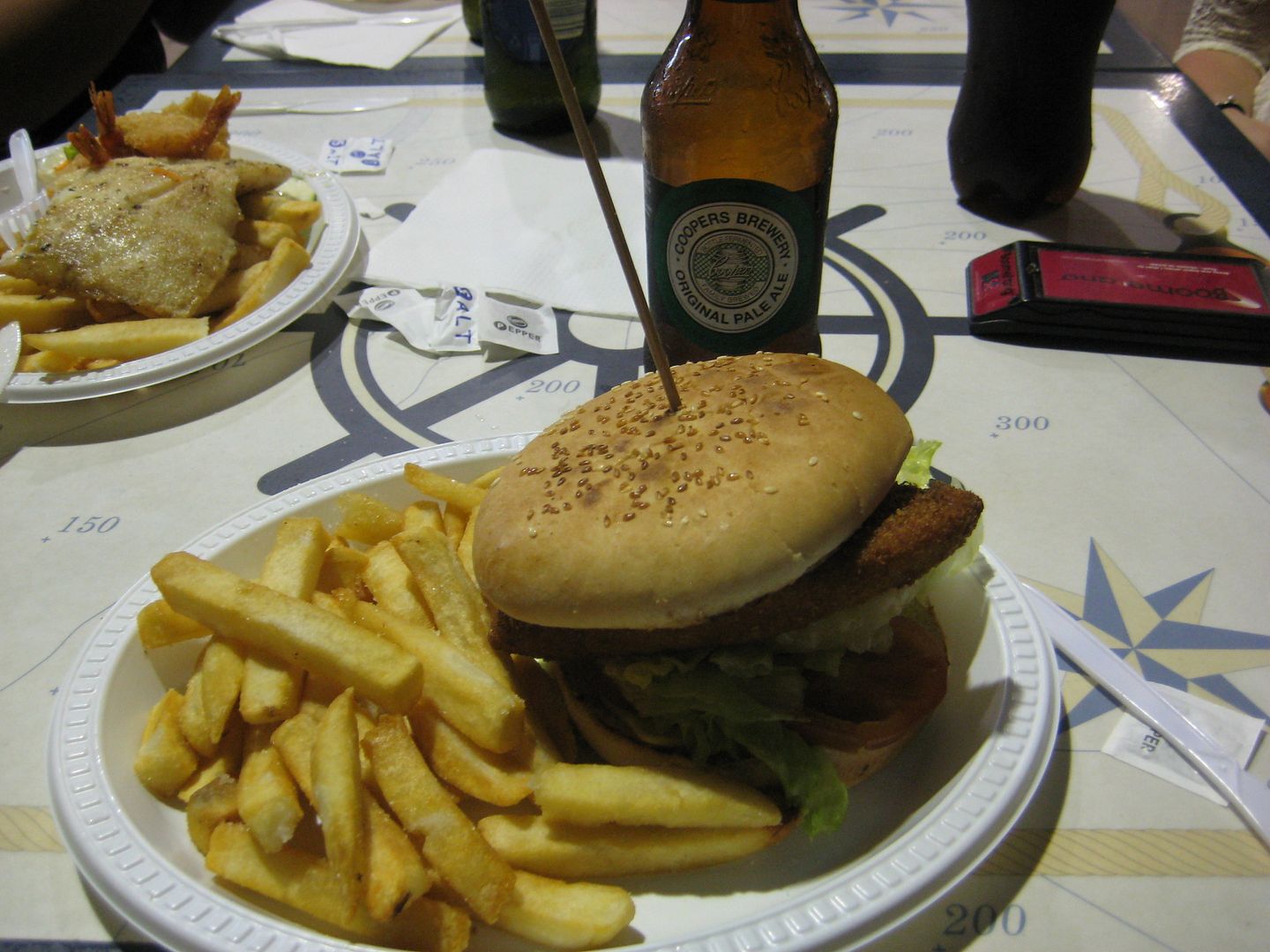 after we soaked up all the air con we could, we ventured out again on a 1.5 km walk to the casino. I spent $2 and won $3 before security kicked us out for not having our passports. really? if the bars accept my Michigan ID, why can't a casino? ah well, we got some free coffee out of it anyway.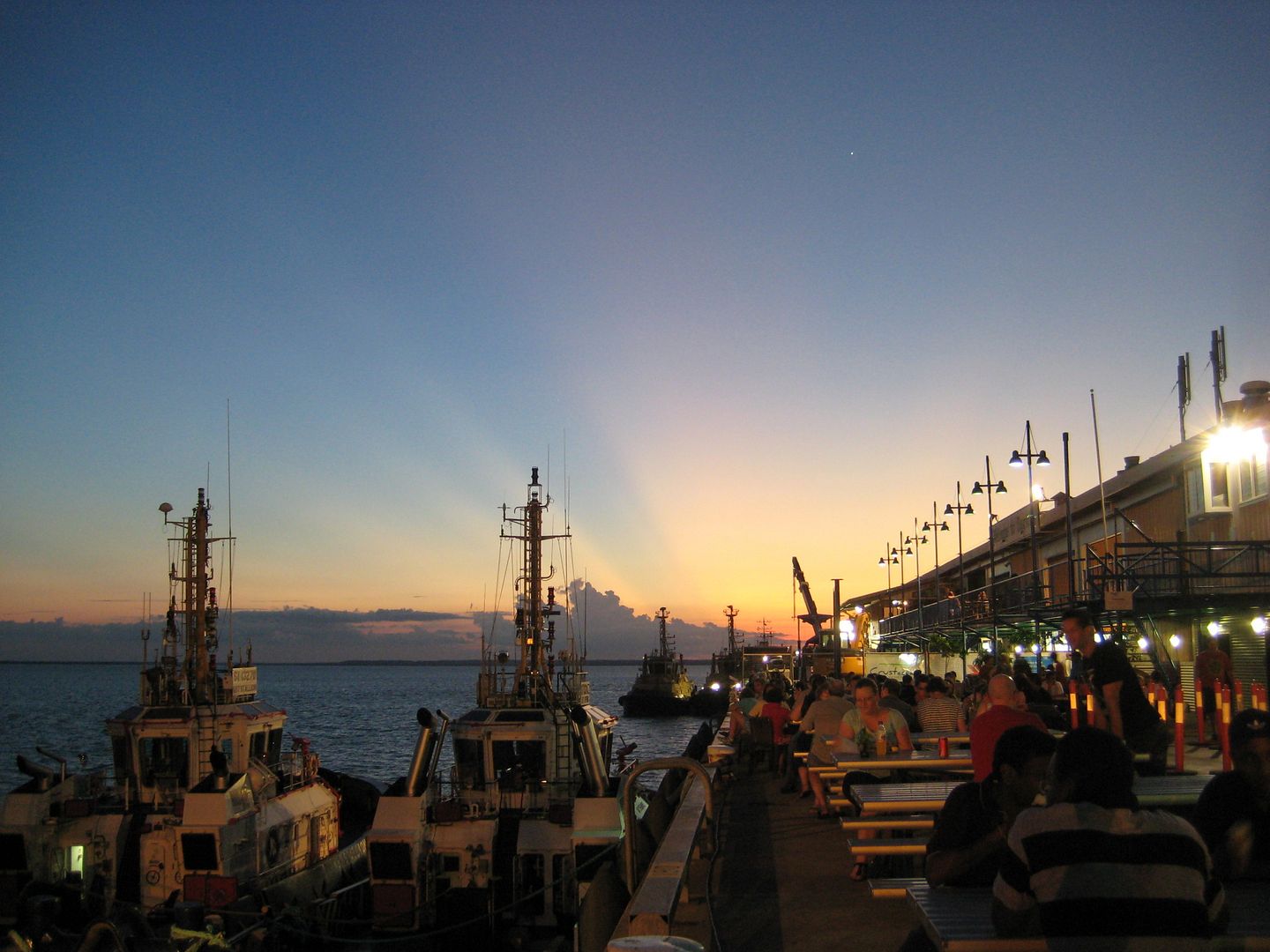 once the fuzz gave us the boot, we caught a bus to the wave pool (too far to walk and it was HOT). I honestly did not see what the big deal about a wave pool was before we went (we have one in Michigan that I used to go to all the time as a kid), but it was really relaxing, and we ended up having a lot of fun.
for dinner, Kaye, Roger, Fran, Carlee, Hannah and I went to the wharf. I knew that I loved barramundi since we had it at a Sunday roast, but slap some breading on it and fry it up, and I'm in heaven (how American of me, no?). I also learned that when a burger comes with "salad," it means they put the "salad"
on
the burger. at any rate, it was such a great meal. I also discovered that I love Cooper's pale ale. no beer will ever replace Michigan beers in my heart (which, incidentally, leads to my bloodstream), but we're getting closer.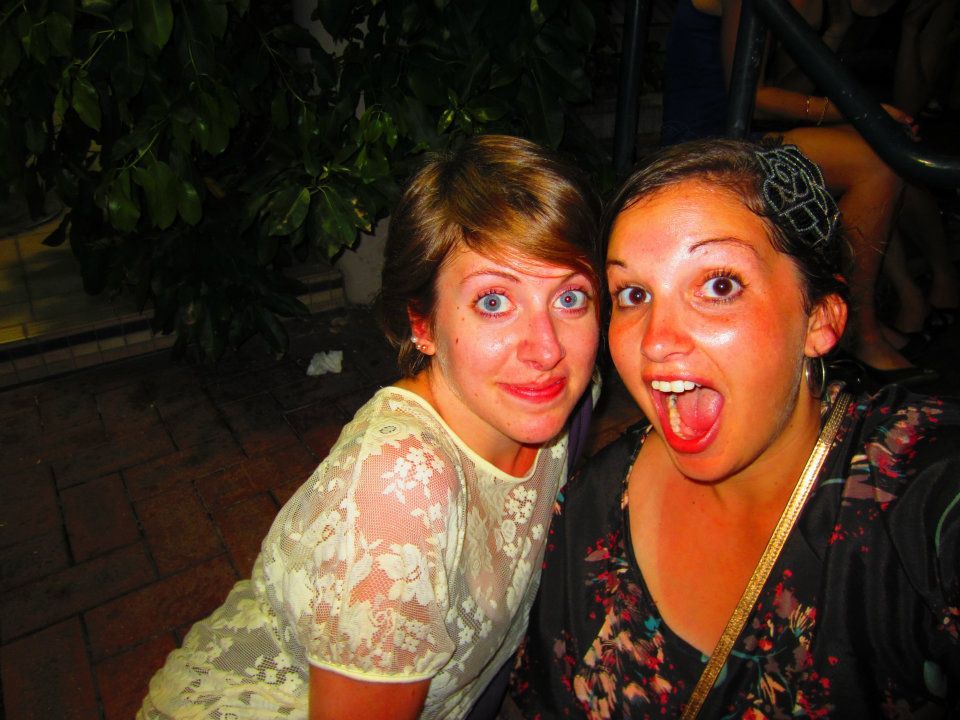 after dinner, Fran dropped Carlee and I off at a bar, and we hung out downtown for a while. we met some very
drunk
nice locals and enjoyed their company for a while before hopping bars and meeting up with Blake. he and his friends Alycea and Tait took us to a club where we had a great time, had a few drinks and literally danced the night away. it was a really great night, and just what the doctor ordered after a long week at school.