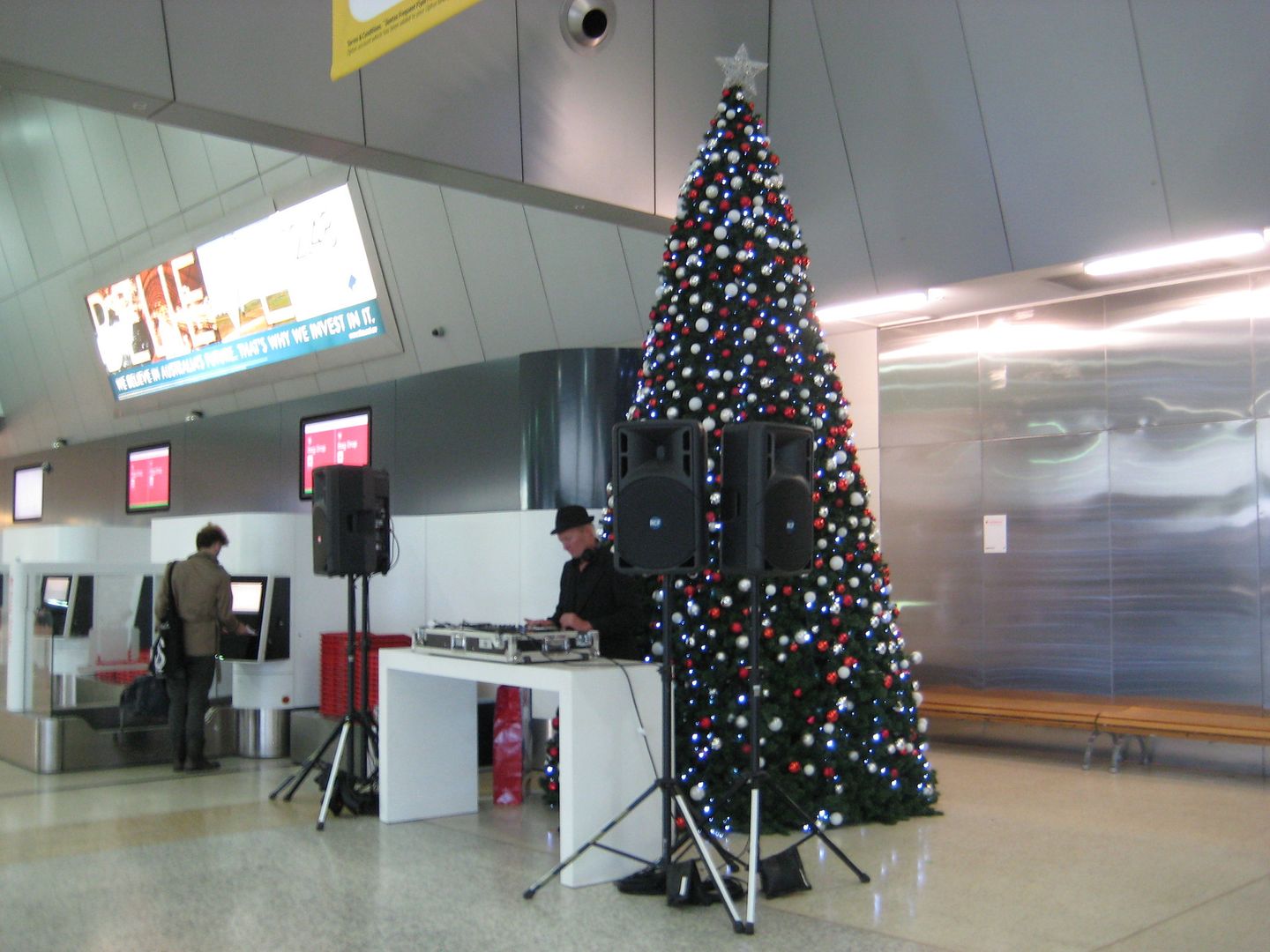 a Christmas deejay at the airport!
Sydney has been wonderful. I have been staying with Fran's brother the past couple days. he and his daughter Georgia have been so great. they invited a perfect stranger to stay in their house and I couldn't be more grateful.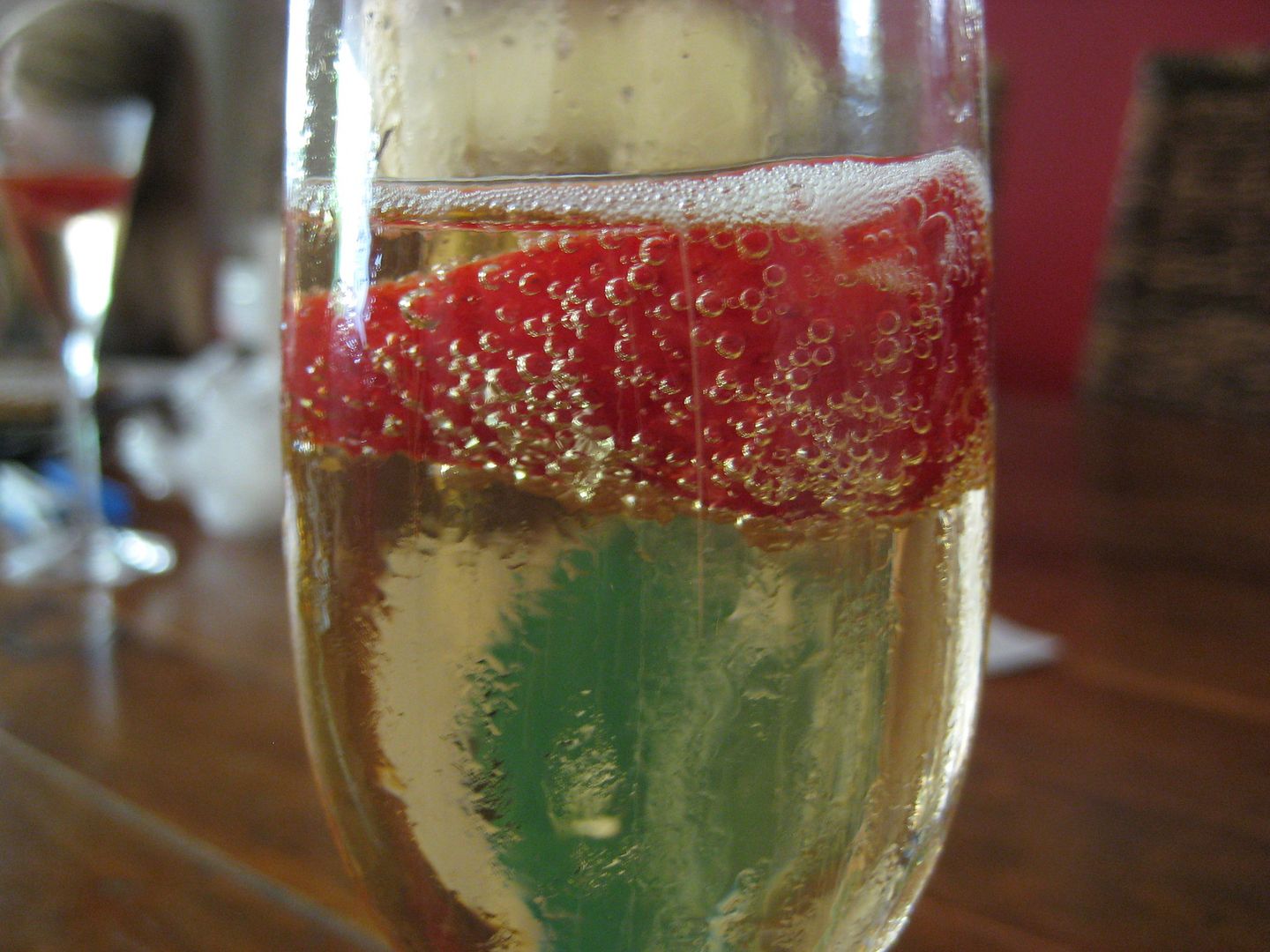 Christmas champagne at Pete's
the night I arrived, Georgia invited me out with her straight away. so we dropped my luggage and went to her friend's house for drinks and nibbles before going out. since it was Christmas Eve, the bars were PACKED. literally sardines. right after we got to the bar, Fran called me and she, Pete and I went to meet up with Carlee on her last night in Sydney. Georgia didn't come, but she recommended this bar that was impossible to find. we must have looked lost, because a nicely-dressed man standing in a creepy alley asked us if we were looking for the bar. when we said yes, he pointed to a blank white door in the middle of the alley. probably prompted by our confused expressions, he opened the door, and there was a bar inside! sensational. a well-kept Sydney secret, and so much fun.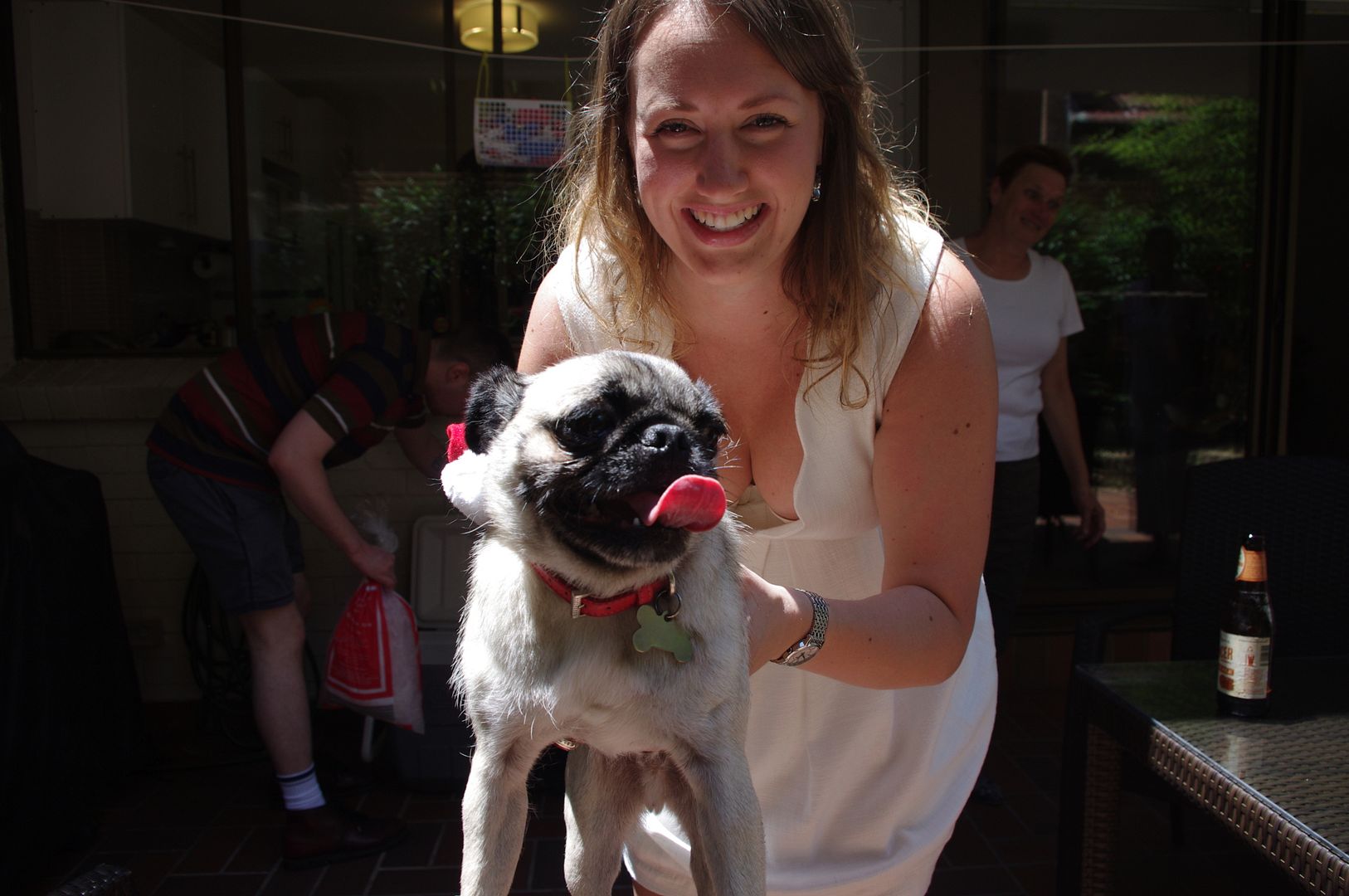 Pete's daughter Courtney and her
puppy Pumba - cutest ever!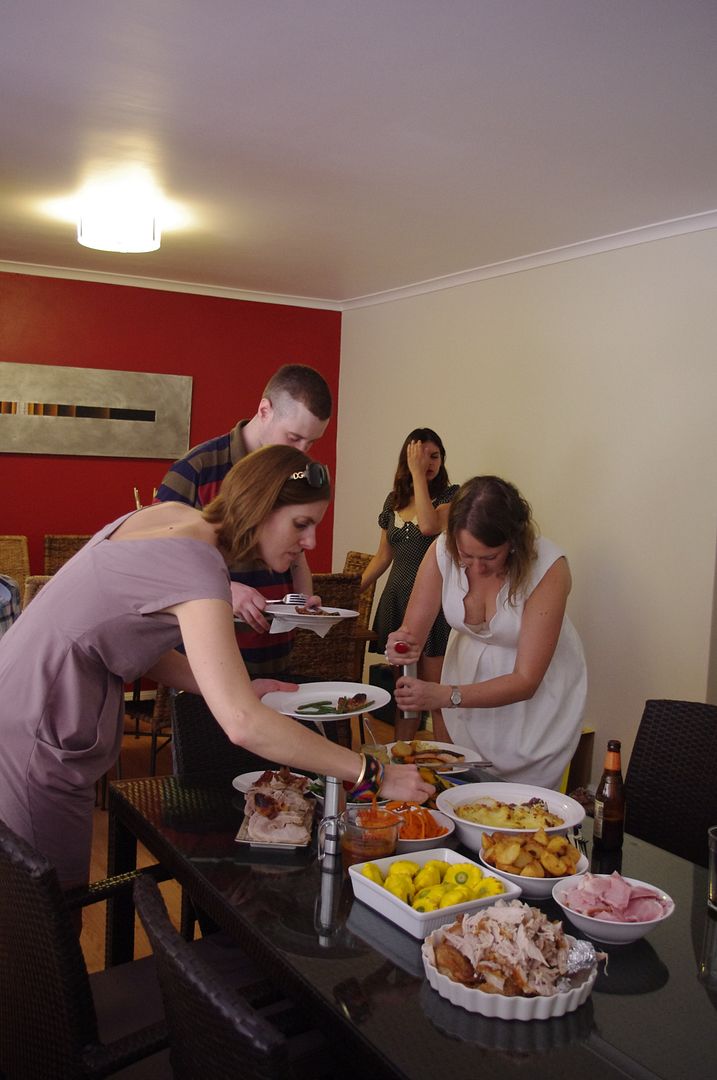 an amazing Christmas feast
Christmas the following day was great. we turned on Christmas music, and hung out, chatting and having champagne. Pete cooked dinner and Georgia decorated a gingerbread house. before we knew it, lots of people were arriving, including Pete's other daughter Courtney and her adorable little pug puppy, Pumba! I was in love. he is such a cutie (though he bites pretty hard).
I was EXHAUSTED after dinner. Fran had to leave, but Pete and Georgia an I turned on Christmas Vacation before going to bed :)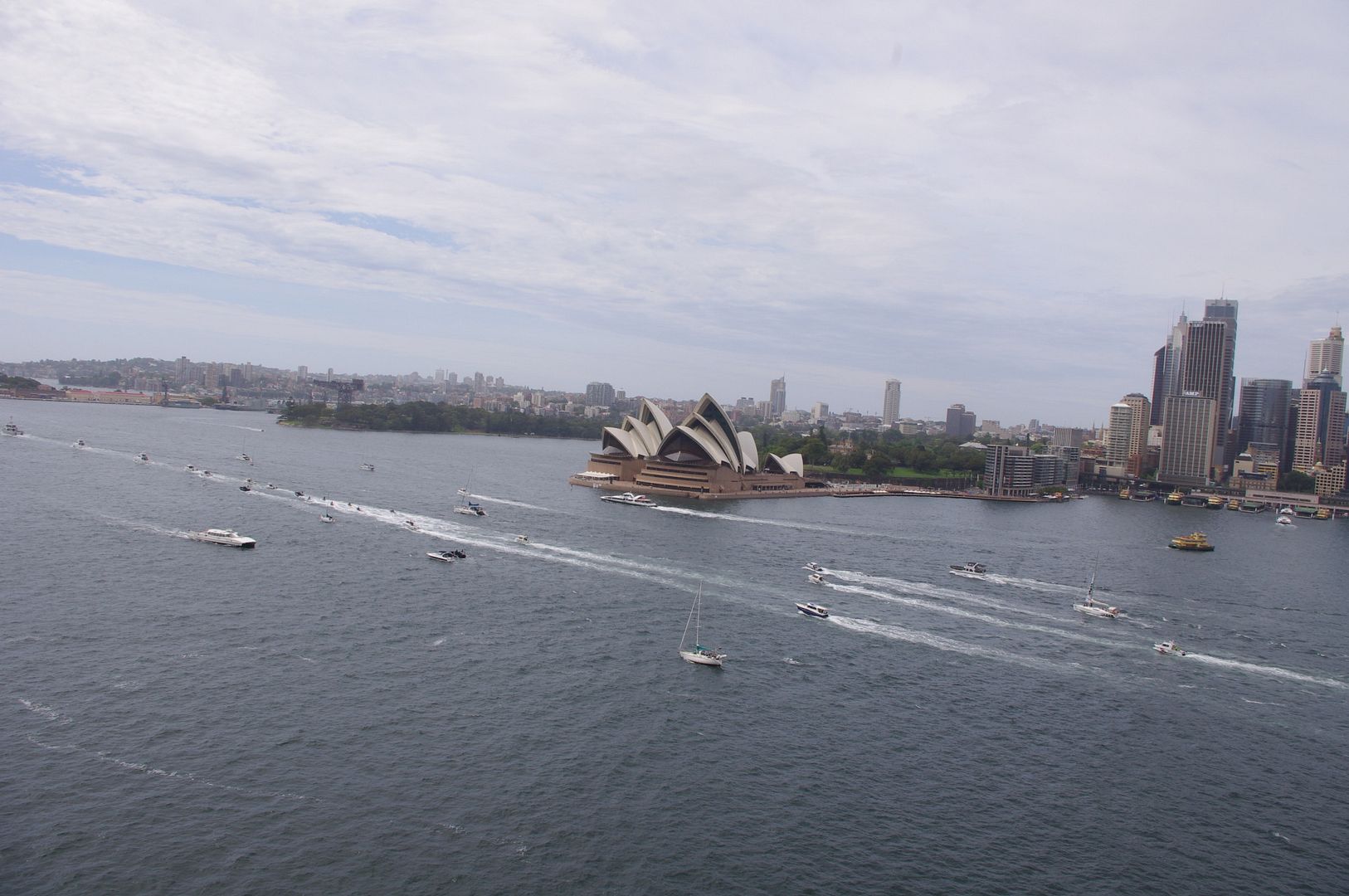 yachts getting ready to race to Tasmania
the next day was my last day in Sydney. I thought I would spend it lounging around and getting ready to go, but after breakfast, Pete surprised me by inviting me into town to walk across the Harbour Bridge (something I didn't get to do my first go around in Sydney). it was so good! the Sydney to Hobart yacht race was launching at 1pm, and even though I had to be at the airport by then, but we still saw lots of boats in the harbour.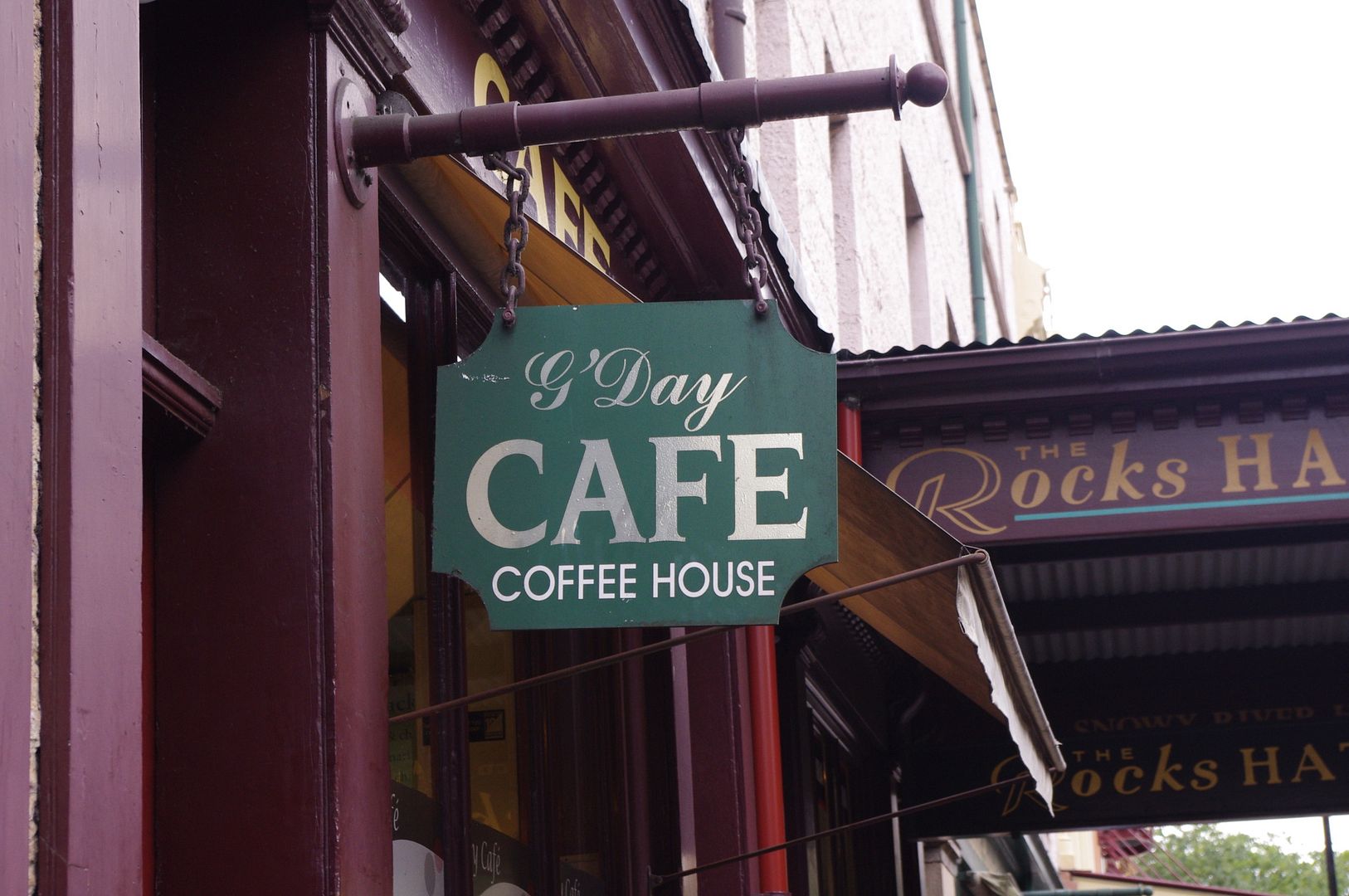 best name ever
once across the bridge, we tried hunting down a coffee shop in the city but they were all closed for Boxing Day. we wandered a bit before going to the Rocks market, and then headed back to their apartment for a quick Christmas-leftover-sandwich for lunch before I was Dallas-bound.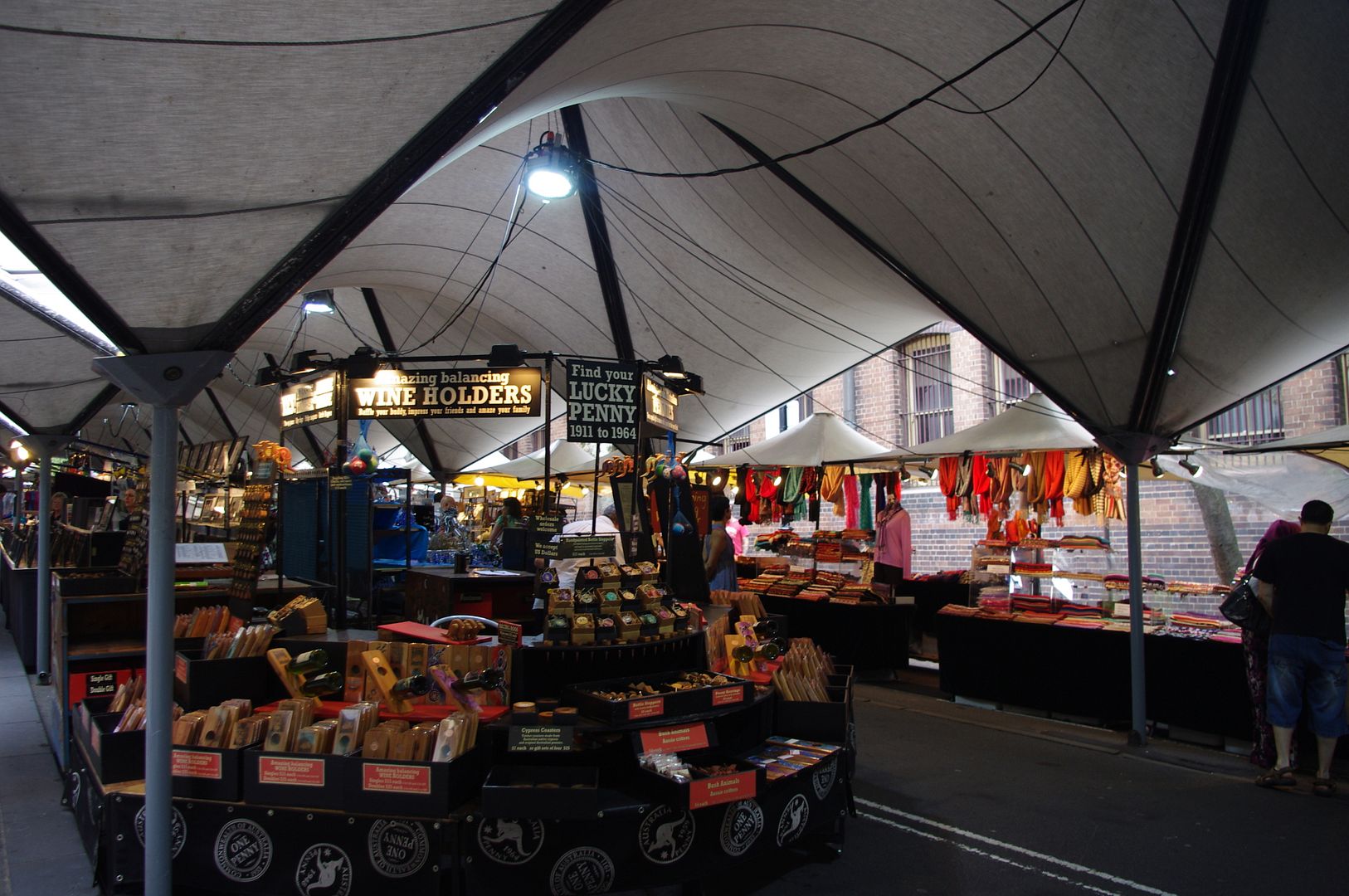 the Rocks market
while I was unbelievably sad to be leaving Australia, after this hectic week, I was happy to be going someplace stable. my someplace stable was with the Cowleys' home for so long, and when I left, I felt like I was being pulled in so many different directions. however, I have had so many nice people help me out during my travels, which is so amazing.
I have fallen in love with every bit of this country. the land, the culture, but especially the people. I will miss Australia more than anything. I hope I will be back again.