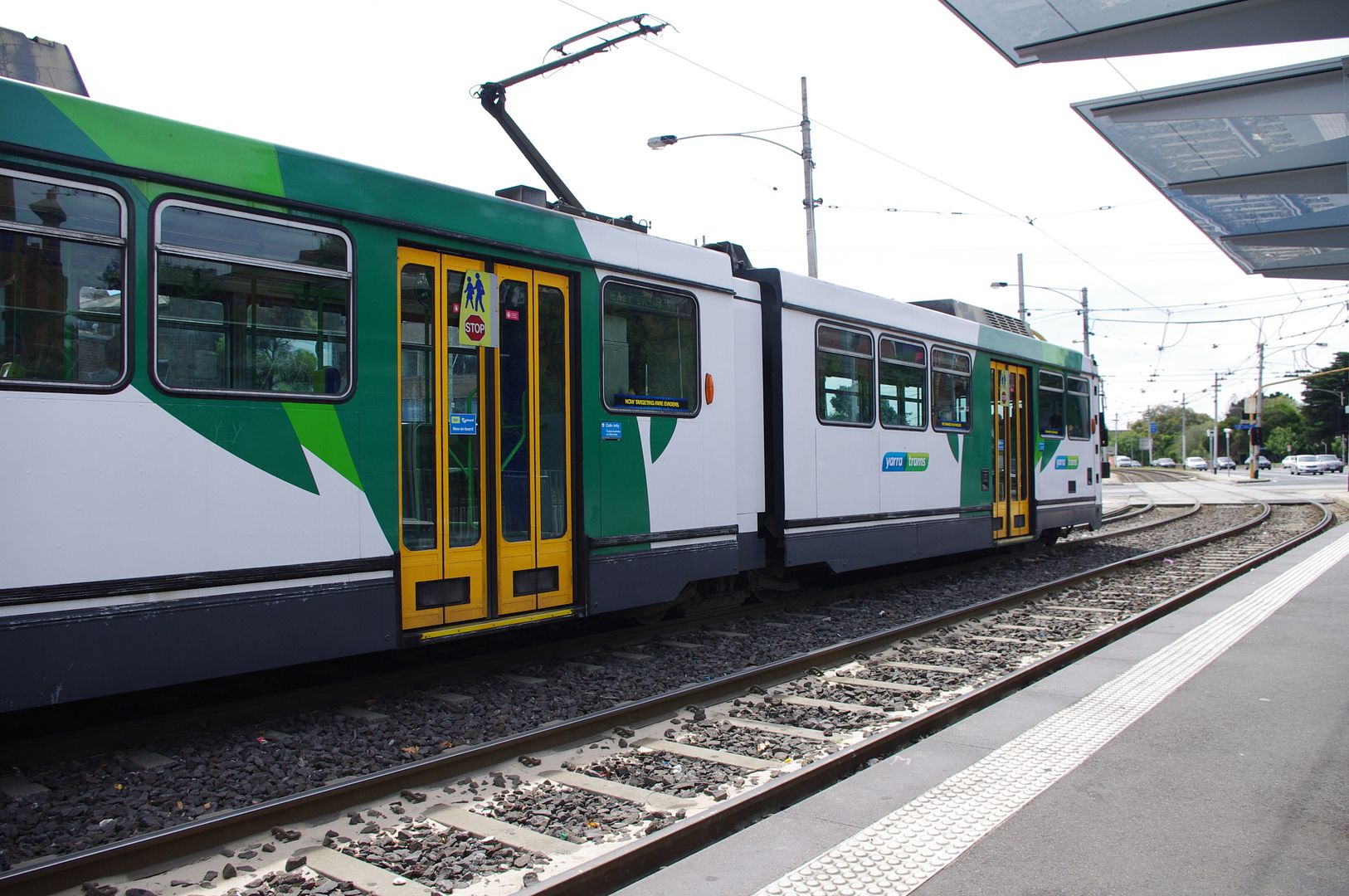 tram'd
yesterday I took the city of Melbourne by storm! well, not really, but I was there anyway.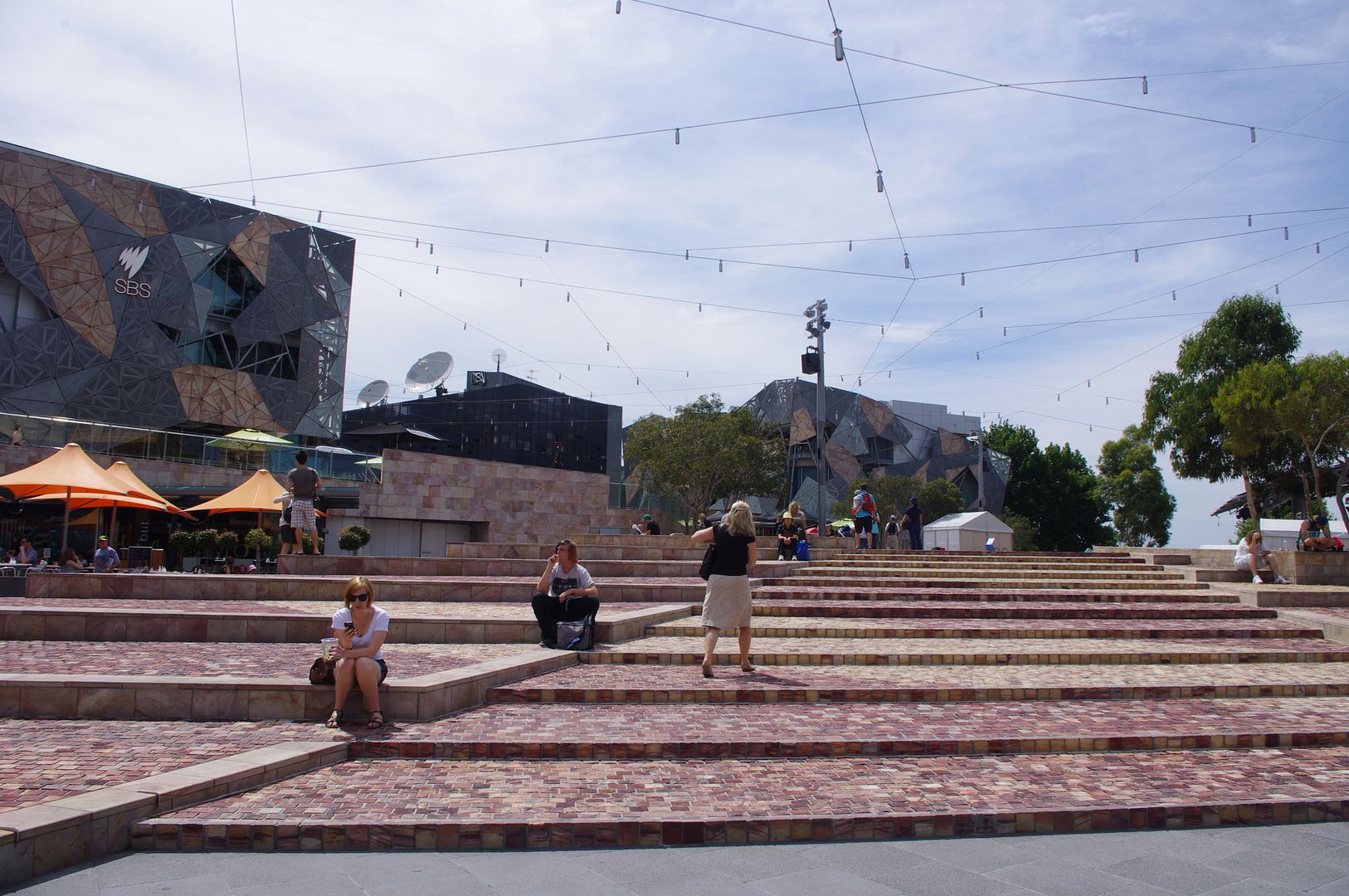 fed square
I bought a ticket to take the tram into town, which was an experience in and of itself. riding the tram is definitely one of the must-do, iconic things in Melbourne. the cool thing about public transport tickets here is that the same ticket can be used to ride the tram, train, and bus, which I got to do later on in the day.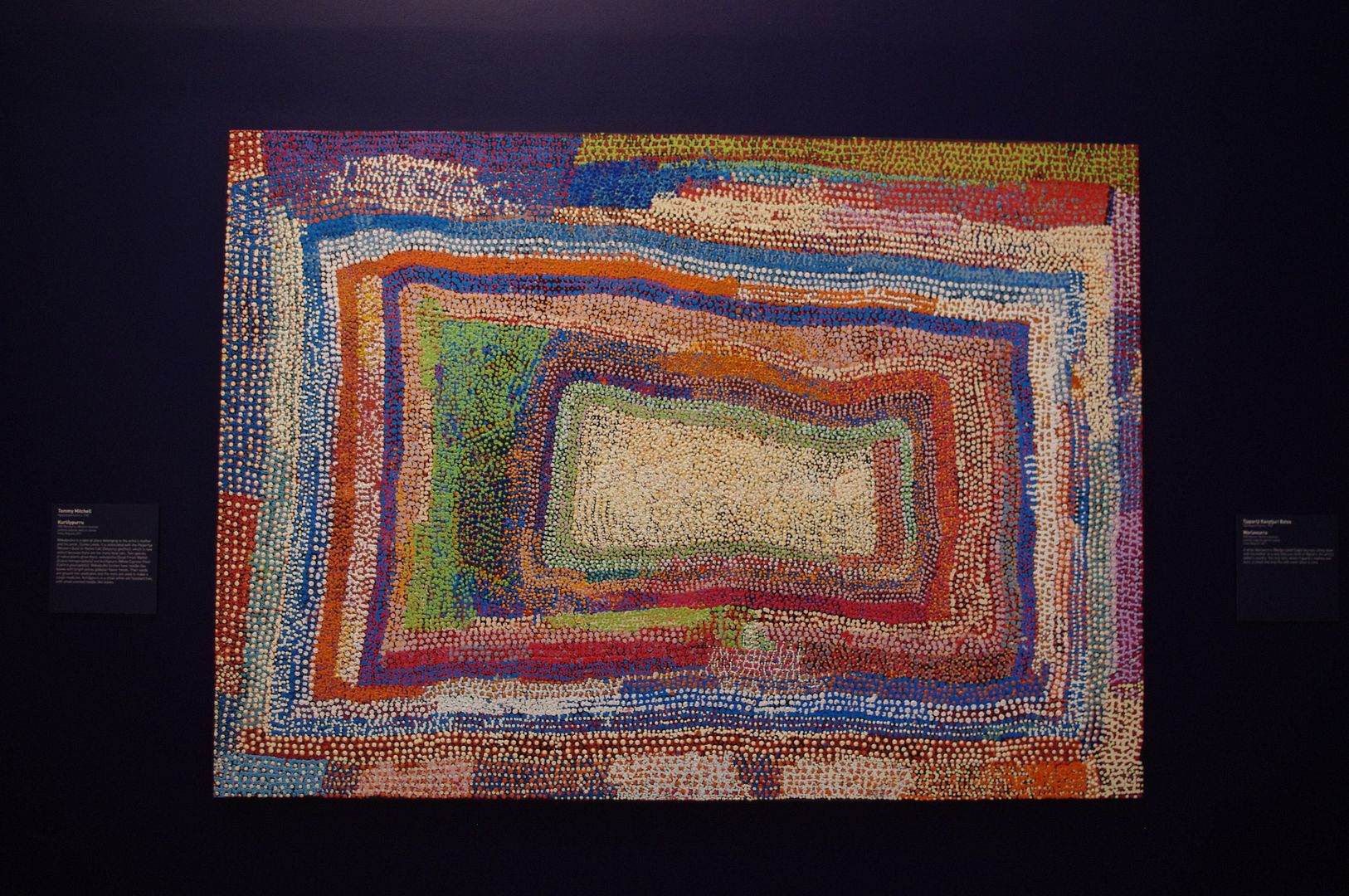 an aboriginal painting
once I was in town, my first stop was Federation Square. from the Square, you can opt to take a tour, or have something to eat, or do something else touristy, but I decided to just walk around for a bit. after exploring the square, I headed over to the Ian Potter centre at the National Gallery of Victoria, which I heard was free - bonus! they had some beautiful exhibits of Aboriginal art, and other really interesting collections. I definitely spent a good couple hours admiring 3 floors' worth of art and artifacts.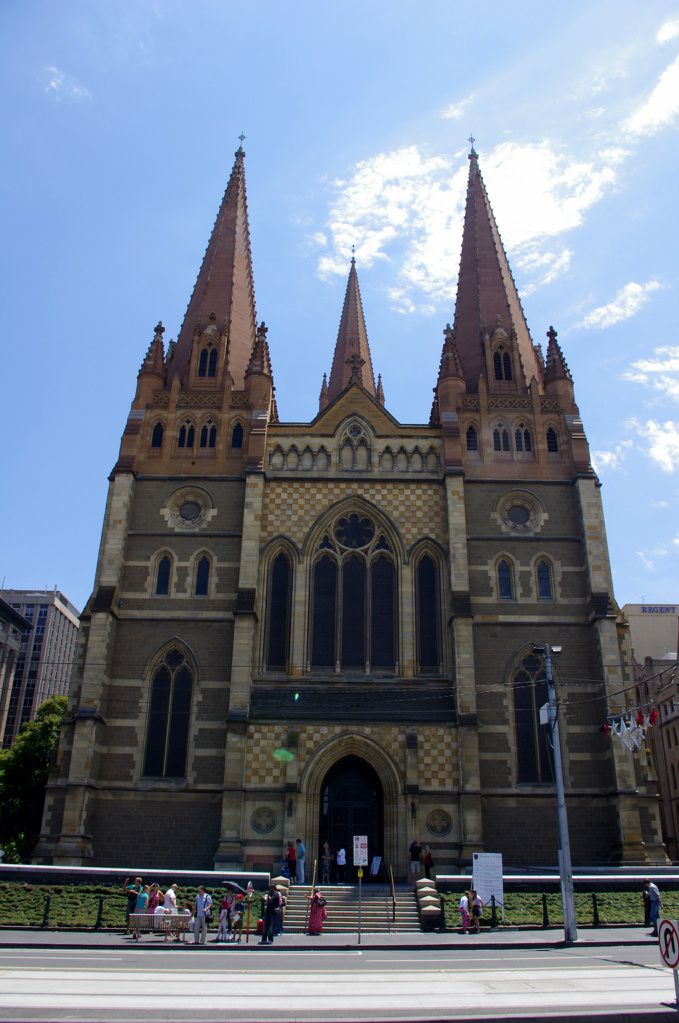 from there, I wandered for a bit, and eventually made it to Chinatown. such a cool place. the smell of the food alone was incredible. there was a Chinese museum, but it was a bit pricey, so I didn't go, but I had a good time walking around in Chinatown for a while, taking in the sights and smells.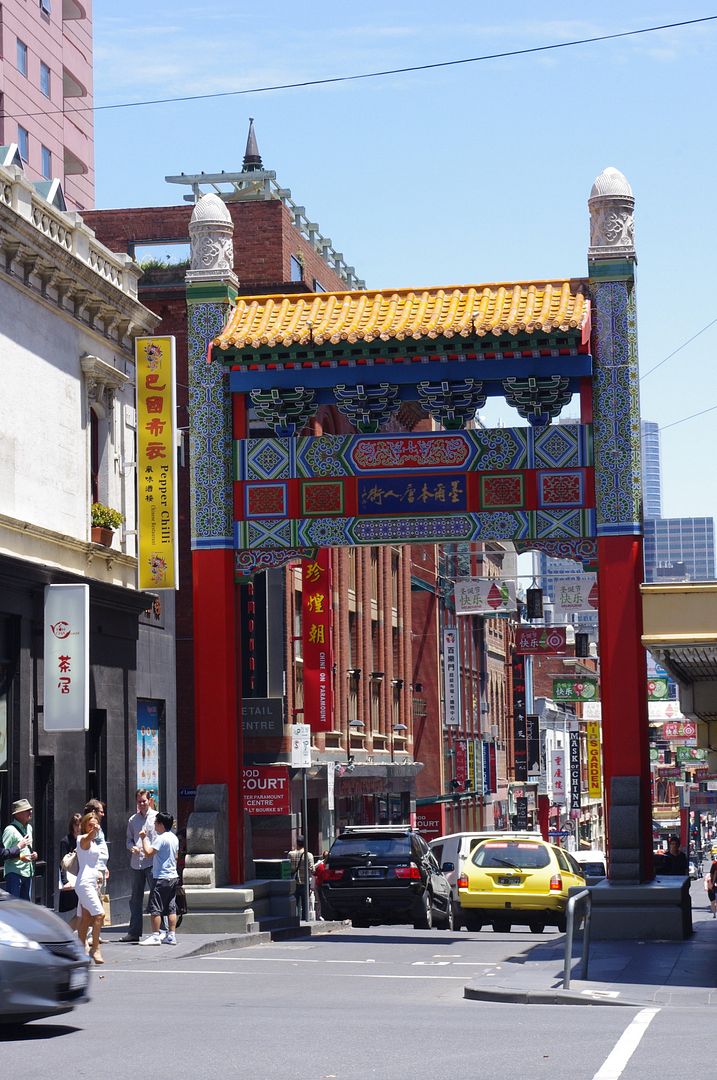 ni hao, Chinatown
while looking at my omnipresent map, I realize that the library is close, so I go there. they have free wifi and air con, so I hang out for a while. the building is beautiful, and there were exhibits about books and ideas throughout time, and photographers of post-war Melbourne, which were really cool.
after a bit more window shopping, and a few trips down a few of Melbourne's many arcades, I stopped by the Immigration Museum. they let me in for free with my international student ID, wonderful people. the museum was amazing, and so interesting. I really liked the exhibit about the child immigrants. from the policies, to the transportation, everything was so fascinating.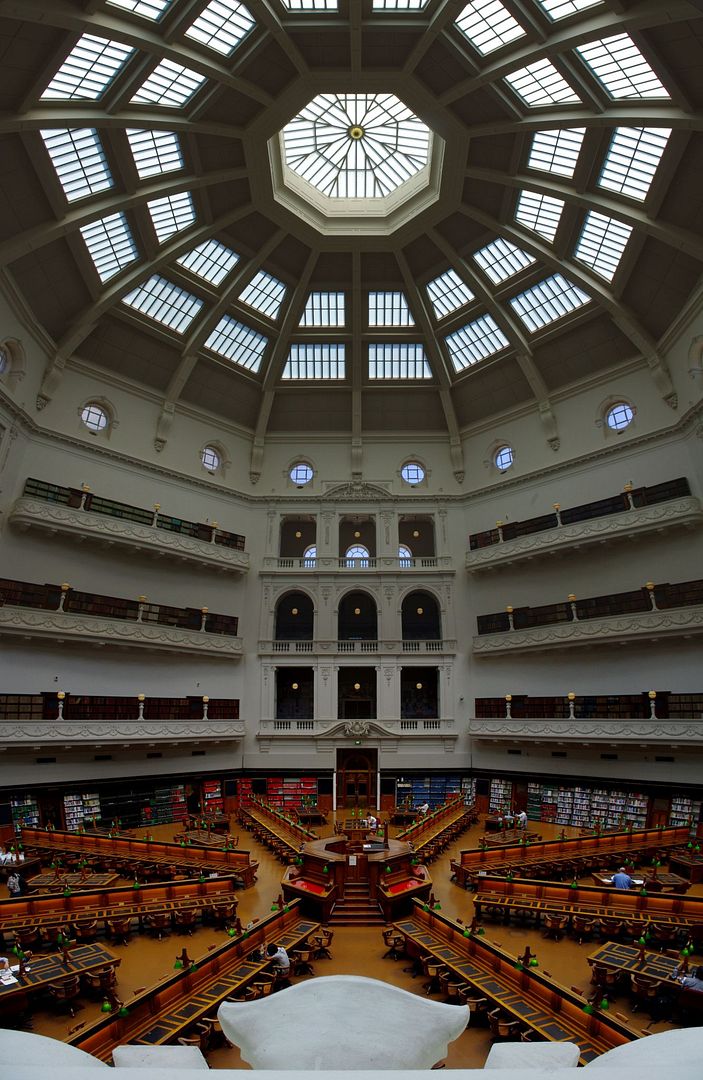 reading room @ SLV
8 hours later, I was exhausted. it was a fun day in the city. even though I'm sad that I didn't get to do some of the "big" things in Melbourne (walking along the Yarra river, going to the MCG, or seeing the Royal Botanical Gardens), I'm not too broken up about it. that just means I'll have something new to do the next time I'm in town :)
I was really good about my spending as well. I spent $7 on an all-day pass to ride the tram, bus, and train and $15 on
food for underprivileged children
okay, it was on shoes.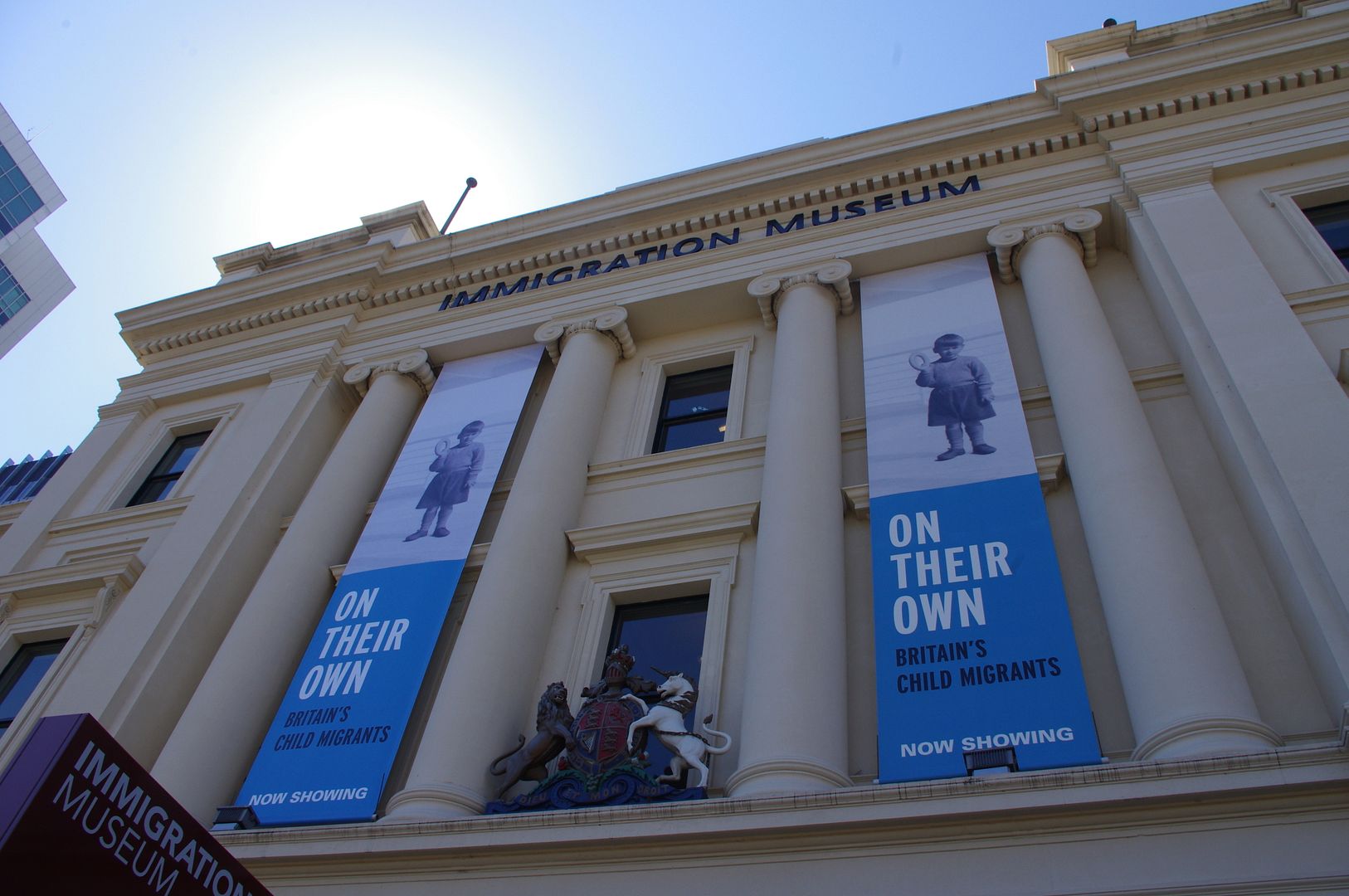 after, I came back and showered and tried to lay down, but I was still so energized from all the walking that it was useless. later, when Virginia and Craig came home, we got ready to go out to a BBQ at their friend's house, and they let me tag along. we took a bus and a tram to get there. I love the way the routes all meld together, even though I'd be useless in figuring it out on my own.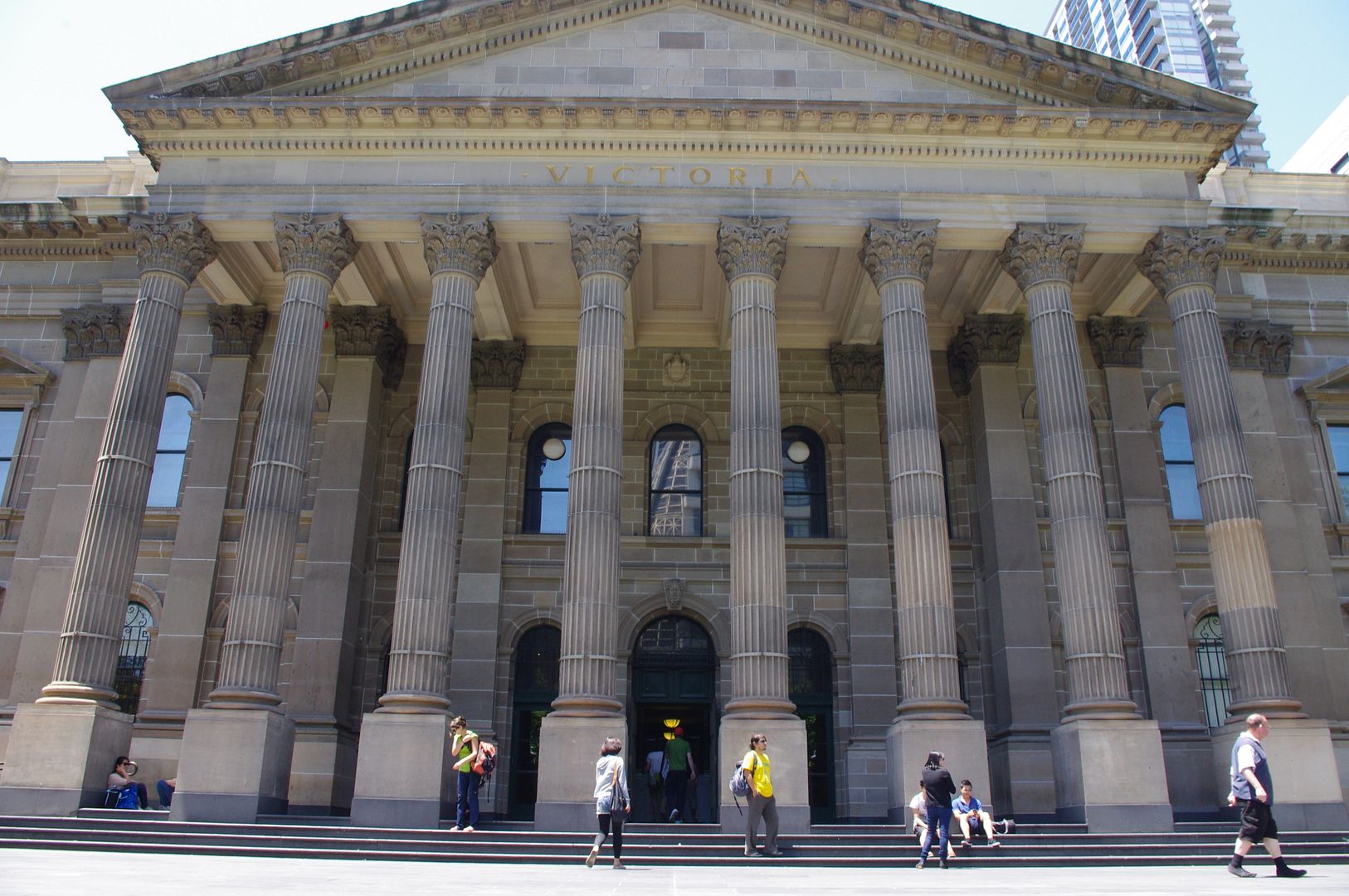 State Library of Victoria entrance
I liked doing a mix of touristy things, and doing stuff with Virginia and Craig. meeting their friends was a blast, and they were so nice to invite me along. I will miss Melbourne, but I've got to go back to Sydney to catch my flight. Christmas is so soon! I'll be missing Darwin people more than ever over the holidays, but I'll be with Fran and her fam, and I know that will help. happy holidays!