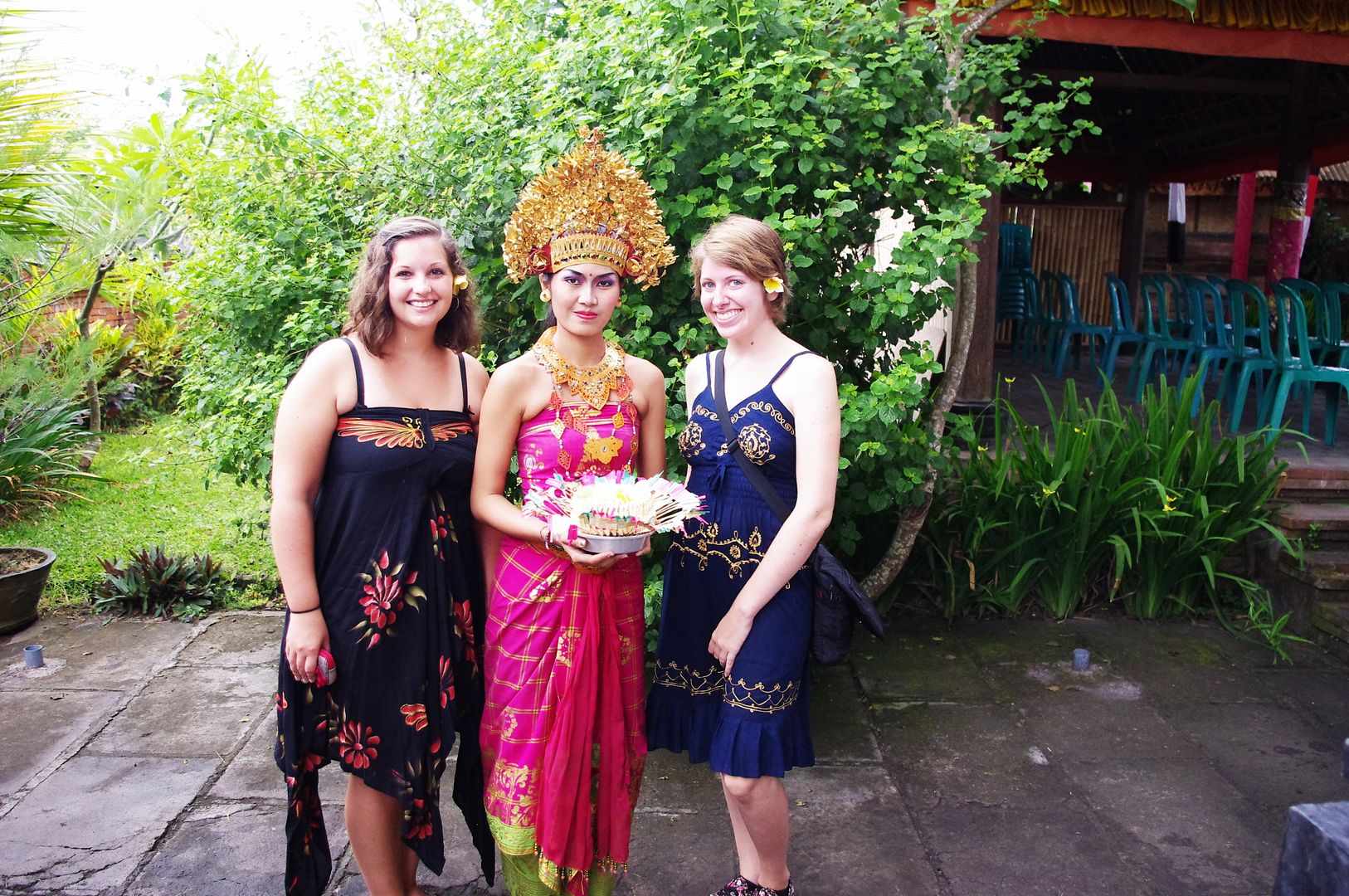 flowers and photos to start off the dance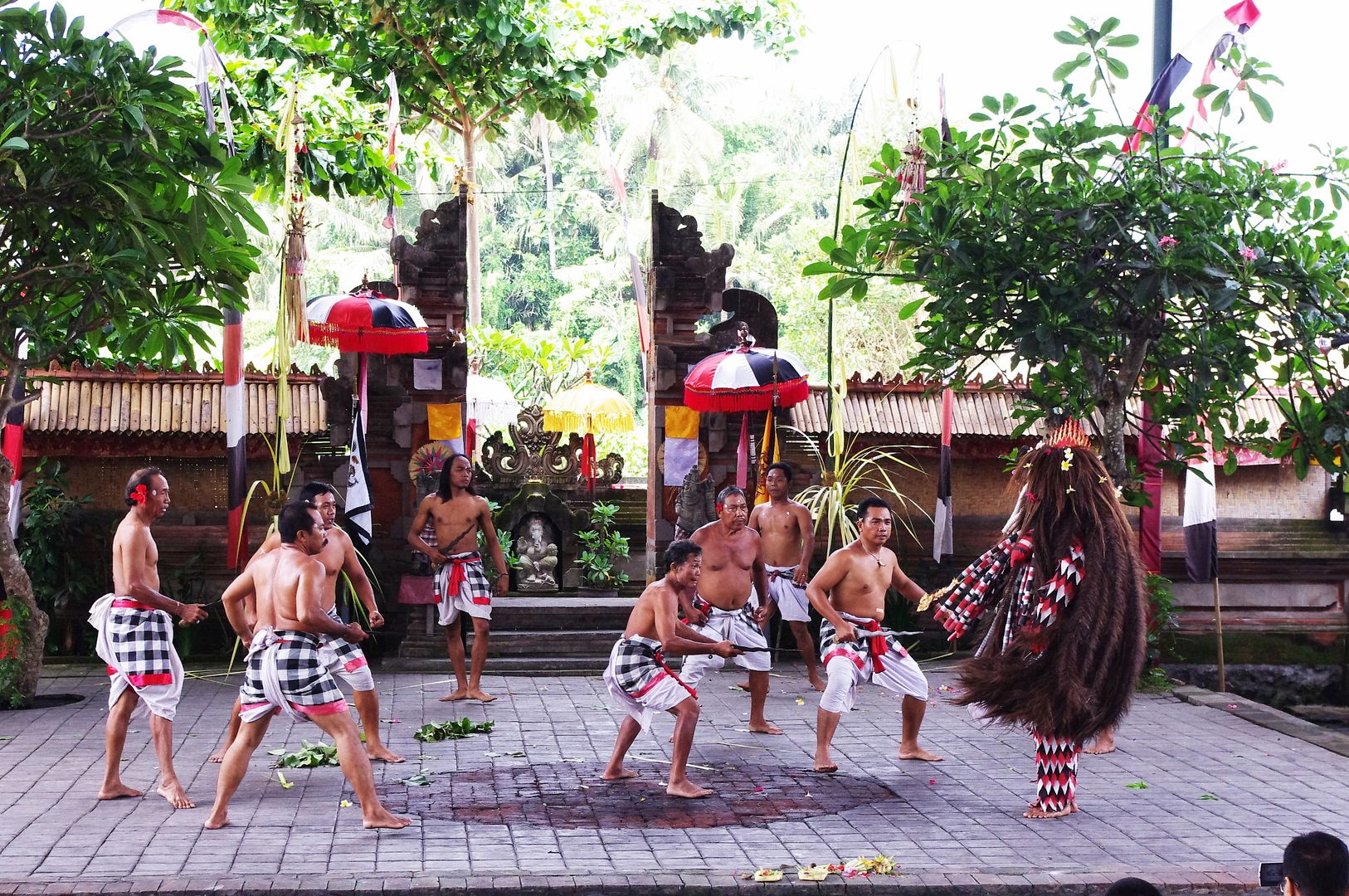 fighting off an evil spirit
our second (and last) full day in Bali was literally one of the best days ever. after yet another amazing breakfast,
Carlee
and I packed up some jam sandwiches and hitched a ride to Ubud. Kuta is wonderful, but we wanted to see a tiny bit more of the country before we left Bali. Ubud is still very touristy, and there is lots to do. one of the hotel staff helped us find a non-metered taxi for the day. in the end, we payed $36 between the two of us. 7 hours of taxi service for $36. blown away.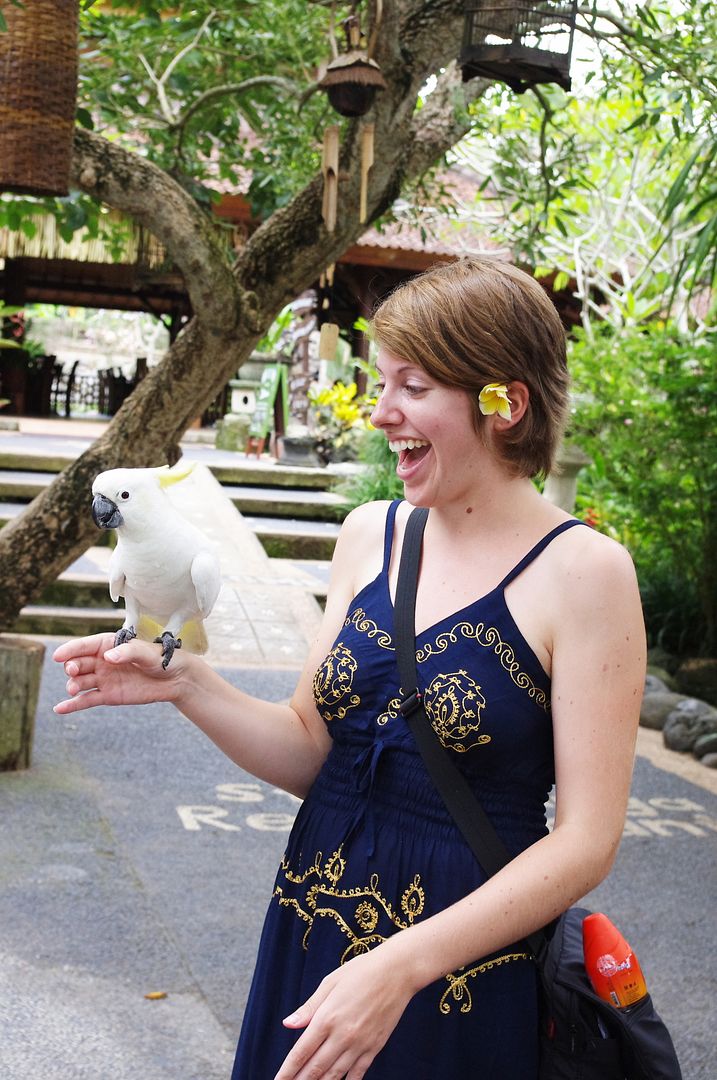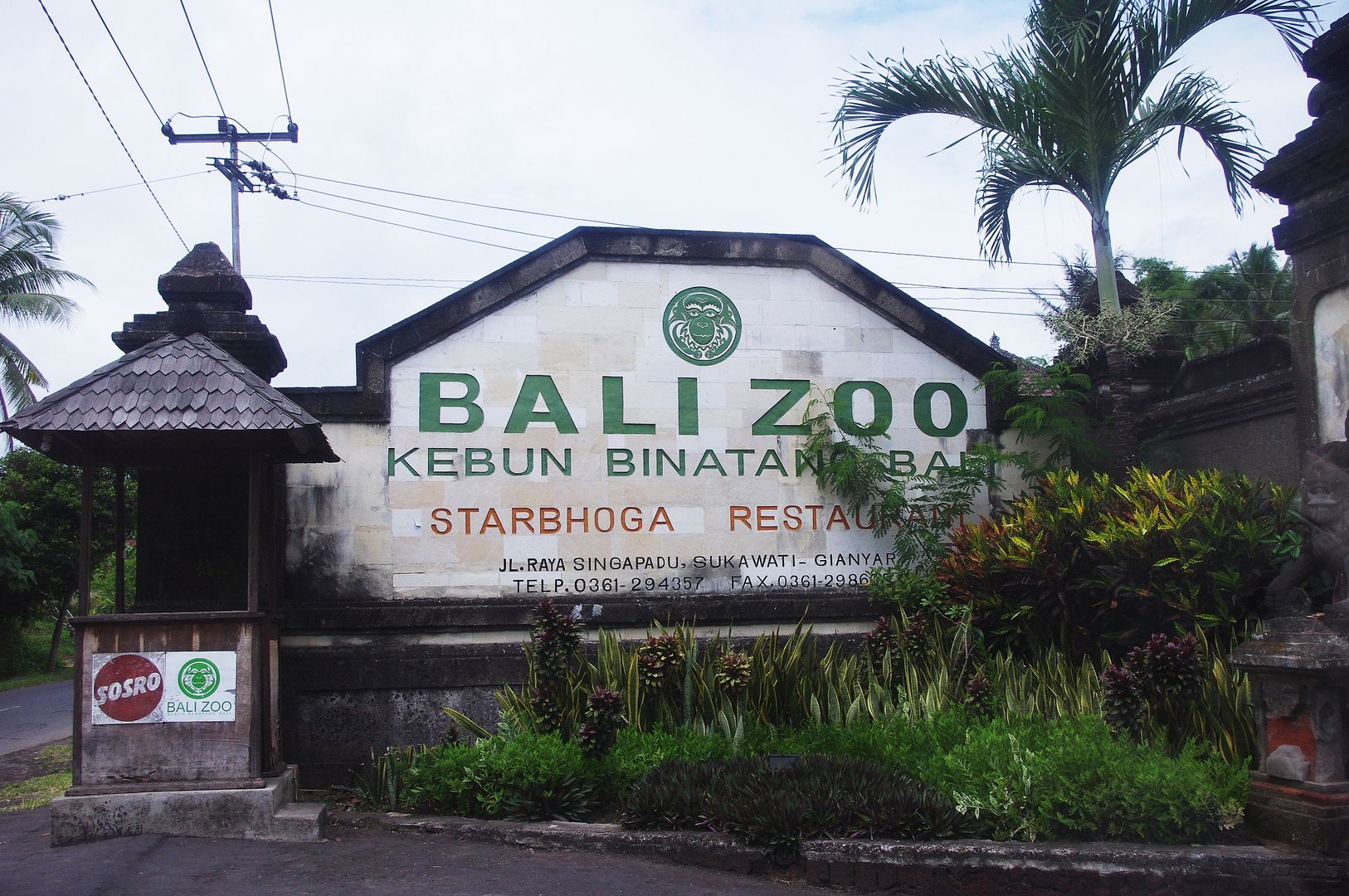 first, we opted for some Balinese dancing. I marveled at the sights the entire way there. I couldn't put my camera down. when I wasn't taking photos incessantly, I was taking in the sites. I was enveloped in this rich culture, and I didn't want to miss a beat. the people, the buildings, the crazy drivers... anything and everything fascinated me. I could definitely get used to Bali.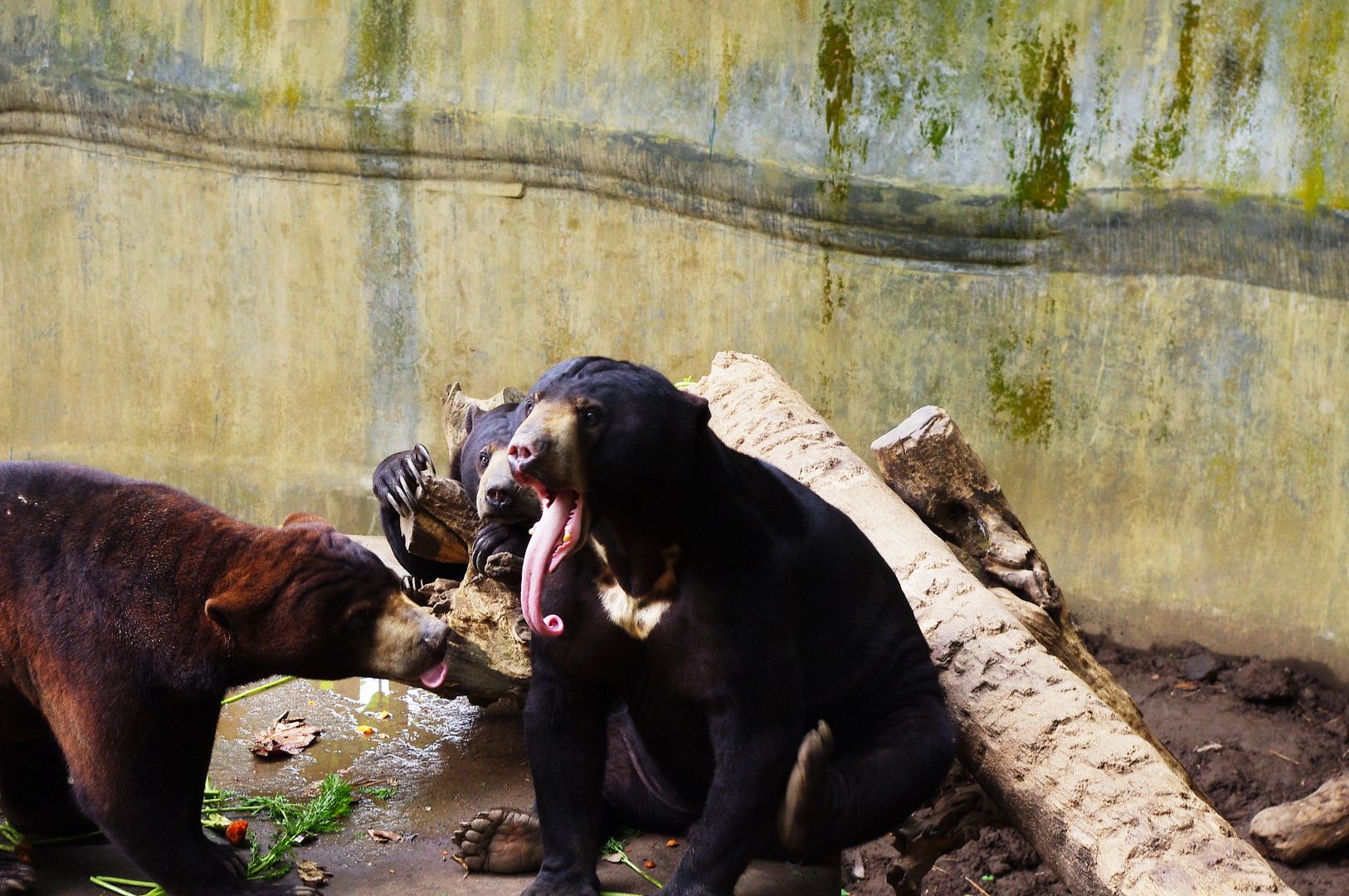 sun bear yawn!
our driver was extremely helpful. he accompanied us when we payed for our tickets, and showed us where to go. he even played photographer for us once or twice :) the "dance" was actually a play in five acts, and represented an eternal fight between good and evil spirits. I was in love with the colorful costumes, and the humor that they entwined with the acting and dancing. everything about it was beautiful, and it definitely left me wanting more.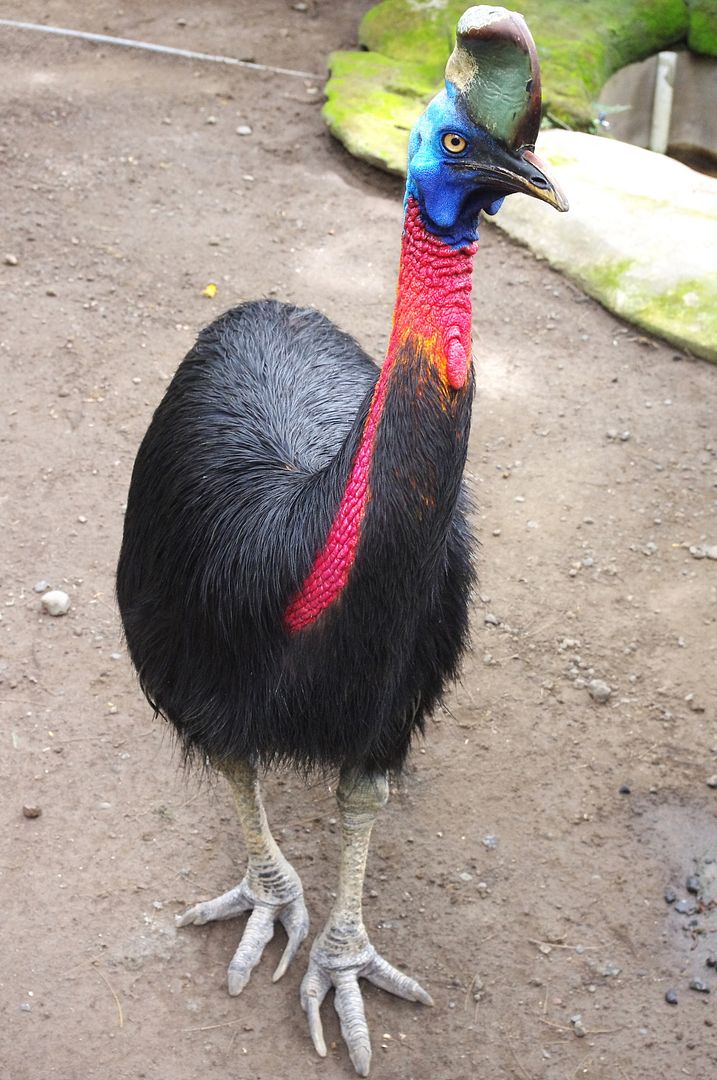 we met up with our driver, and we were off to the Bali zoo. we bought a package that included zoo admission and insurance, and vouchers to hand-feed the animals, a souvenir of our choice, a drink, and an elephant ride. way too good to pass up.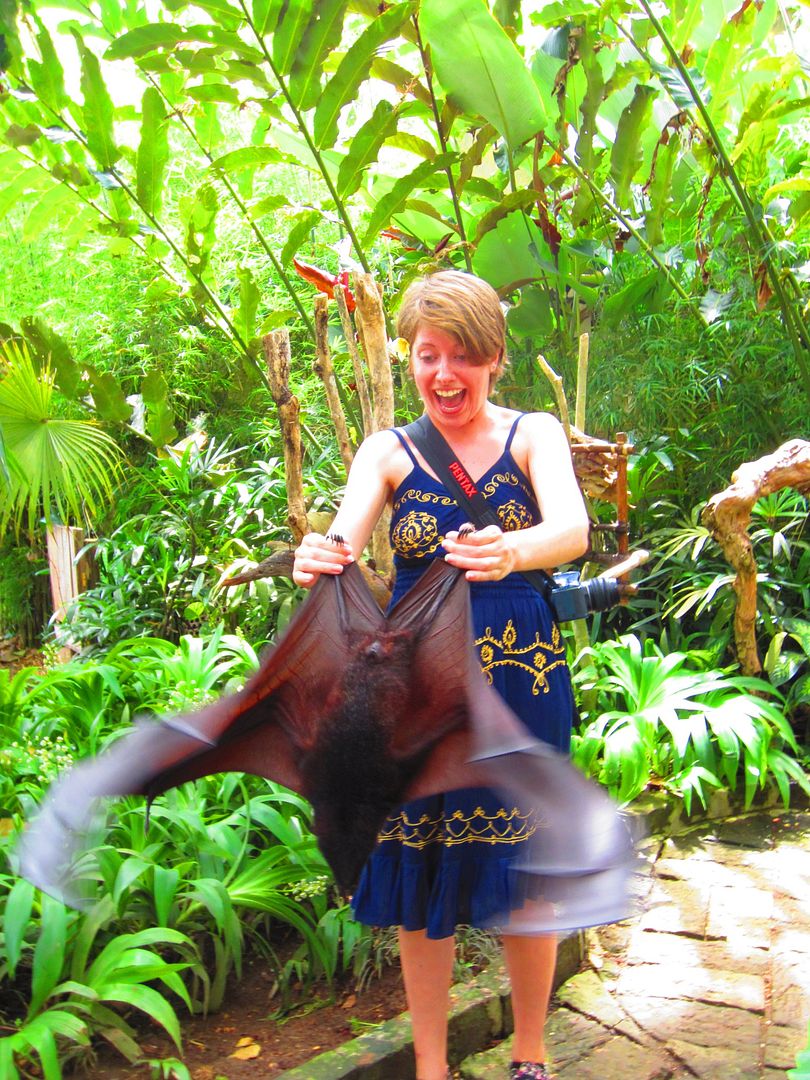 fruit bat freak-out
at first, I thought that this would be an ordinary zoo, but it was so much more. the enclosures were not as restricting to visitors. at one point, we walked by a tiger exhibit, and it was just behind a chain-link fence less than an arm's-length away. I have to admit, I kind of loved it. I could have reached out and pet it if I wanted, but I didn't. that comes later.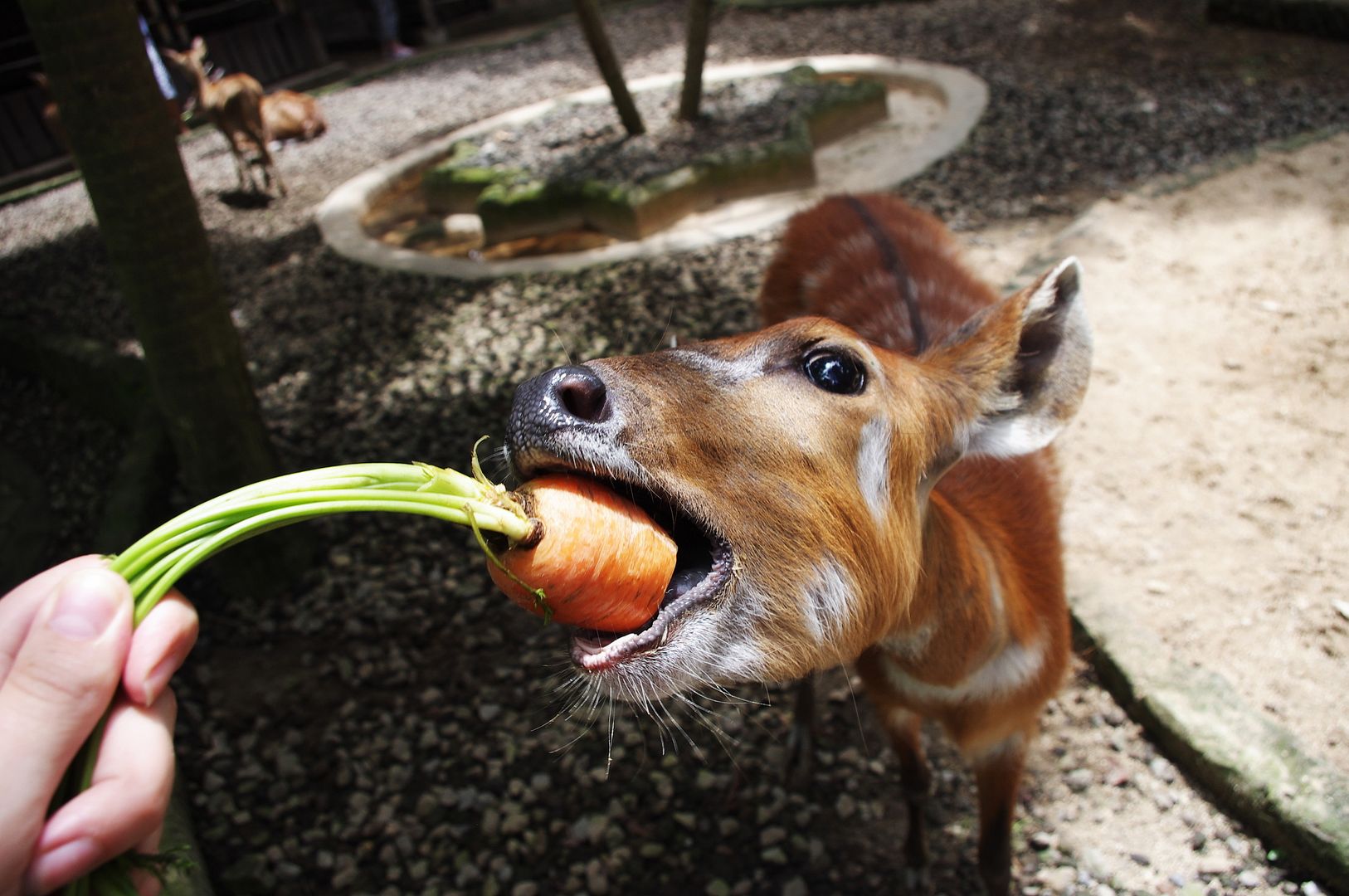 hungry much?
all along the way, there were little extra things that we could do for free. we held birds, and tey sat on our shoulders. we swung a fruit bat from our fingers, and it latched onto our dresses, and licked my camera.
while we were waiting for the elephant ride, we used our drink and souvenir vouchers, and then we held a bearcat on our shoulders, held a baby croc (mouth agape - a bit unnerving), and PET A BABY TIGER (see? told you it would come later). oh, did I mention that I love Bali?
and then, the pièce de résistance. the elephant ride. incredible. amazing. breath-taking. it was wonderful. half-hour on an elephant with a very nice man named Dian sitting right atop its head. Budi was the naughty elephant of the bunch. he kept tugging up huge plants with his trunk and eating them, while Dian attempted to scold him.
we roamed around a blocked-off section of the zoo. Budi showed us his home, and even took a dip in a pool with us on top. it made for an unforgettable ride.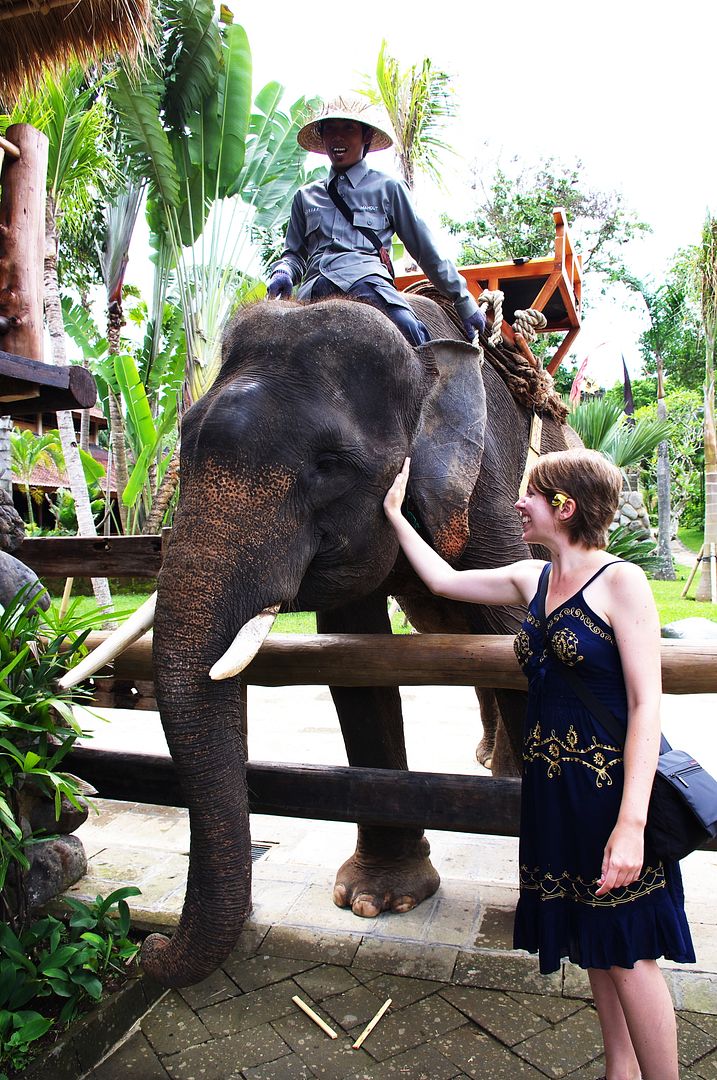 literally in love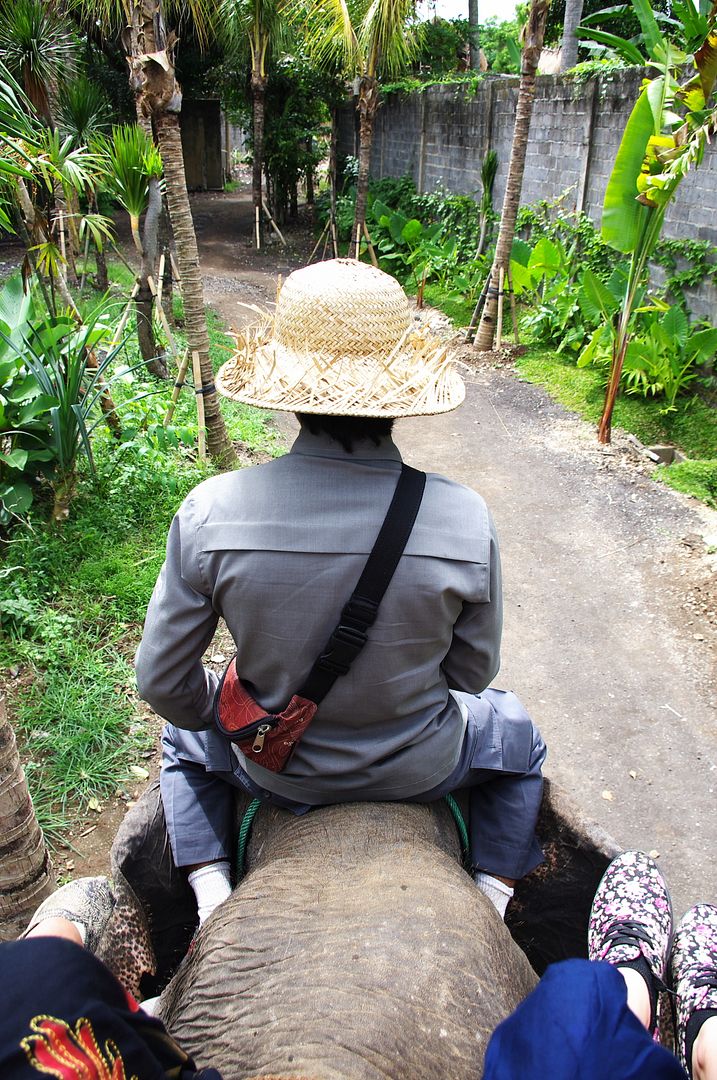 just riding an elephant,
no big deal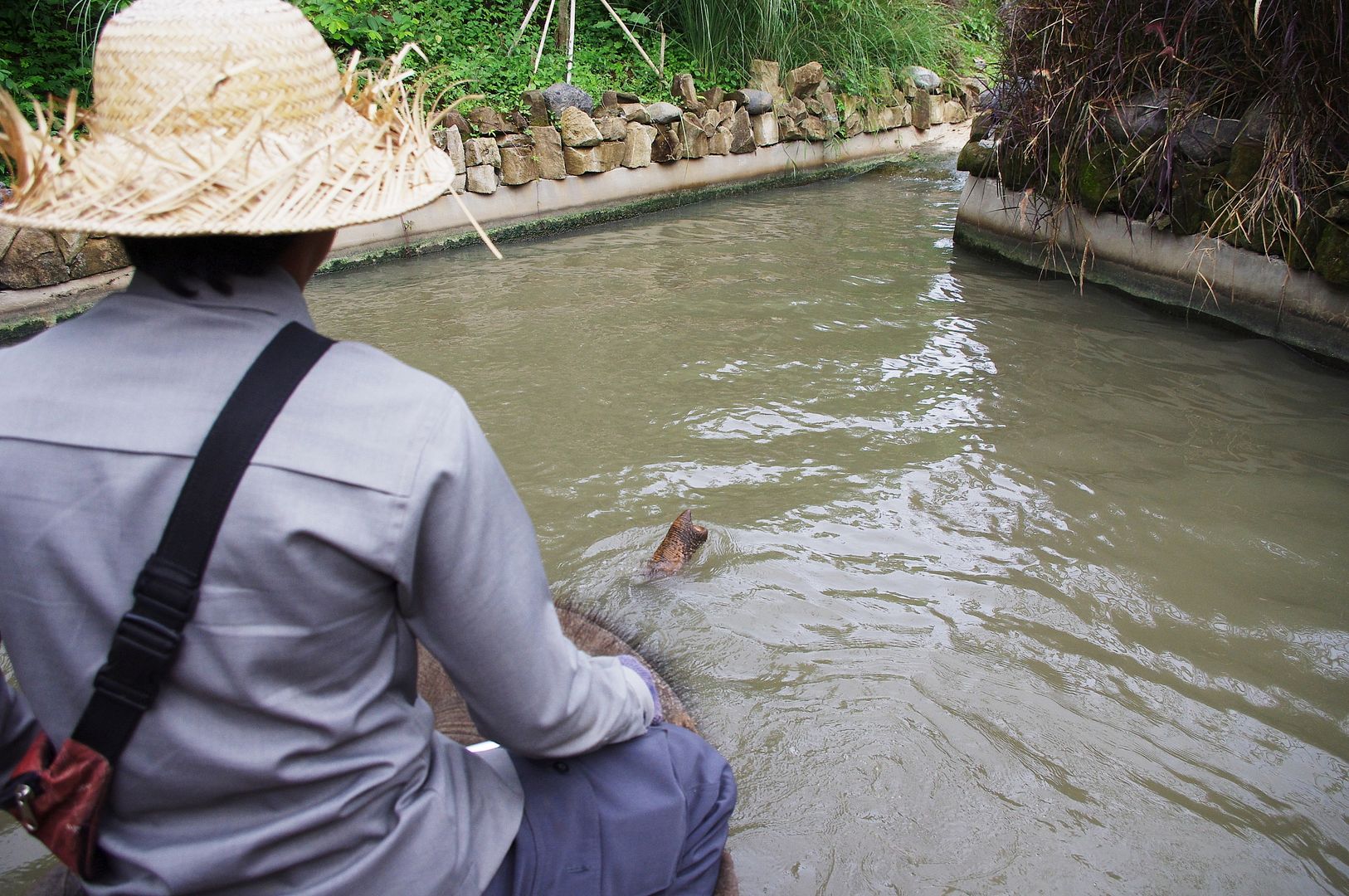 Budi having a swim
by the time we got back to Kuta, we had been out and about for 7 hours, so we headed back to the hotel. after a failed attempt to nap (chalk it up to an exhilarating day), we went out exploring some more. we adventured to a street that we drove through on our way to Ubud, and found some more amazing deals.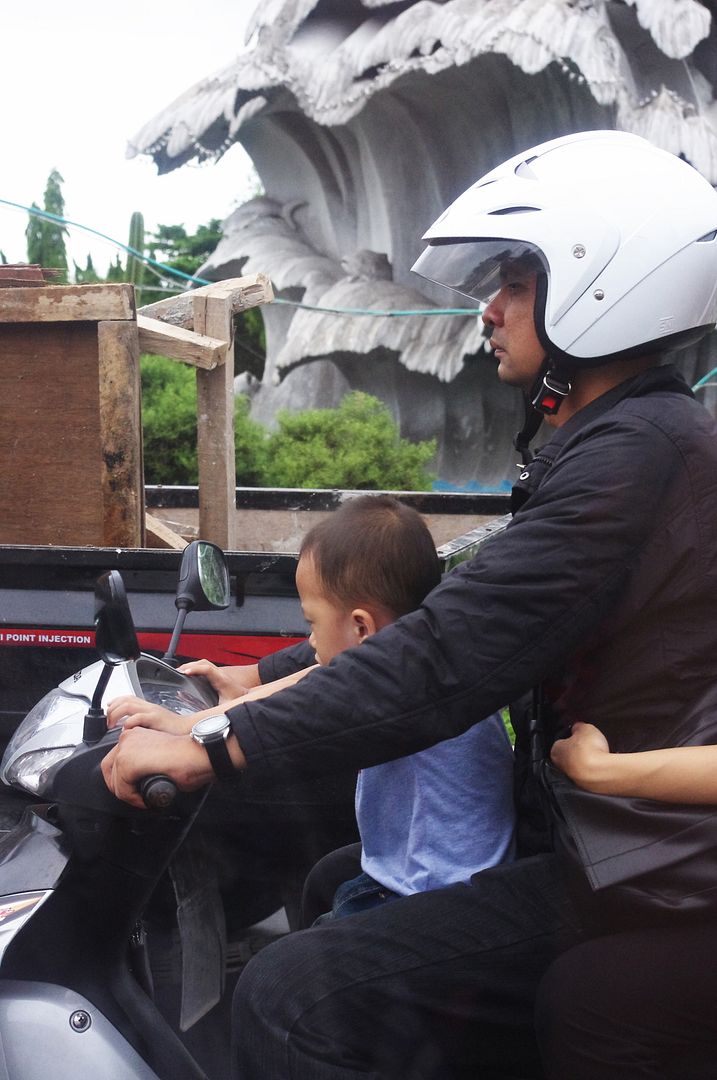 certainly not an
uncommon sight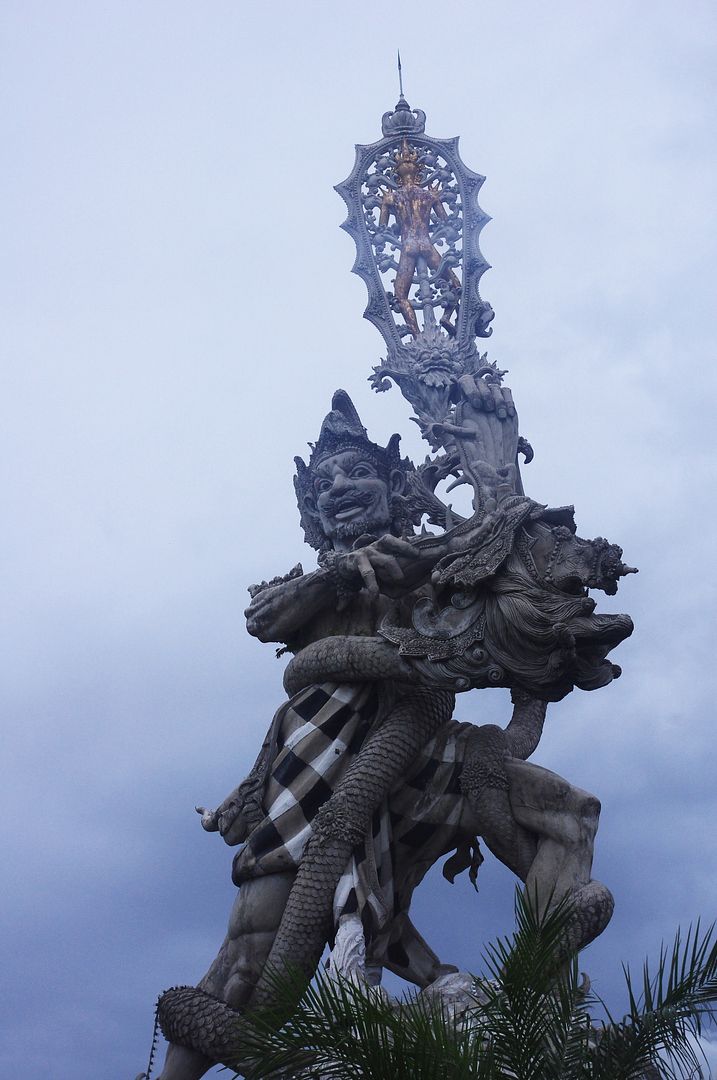 the god of the sea
still unable to tire ourselves out, we had dinner at Dulang for the second night in a row. the laksa was even better than the veggie satay, which I never thought was possible. we contemplated dessert, but wisely opted for beer instead.
of course, upon return to our hotel we ran into the Aussies. we sat with them to avoid a very drunk and vulgar man, and before we knew it, we were on stage belting out I Will Survive (I will never know how they did it. Aussies can be very persuasive). we ended this perfect day with some more
Eat Pray Love
and a good night's sleep.
Monday morning was bittersweet. we had taken the day off school to squeeze in one last day in Bali, and we were sad to say goodbye. we had until 2 pm (which turned out to actually be noon...oops) to check out of the hotel and head to the airport. we decided that we needed to say goodbye to the city, and walk around one last time.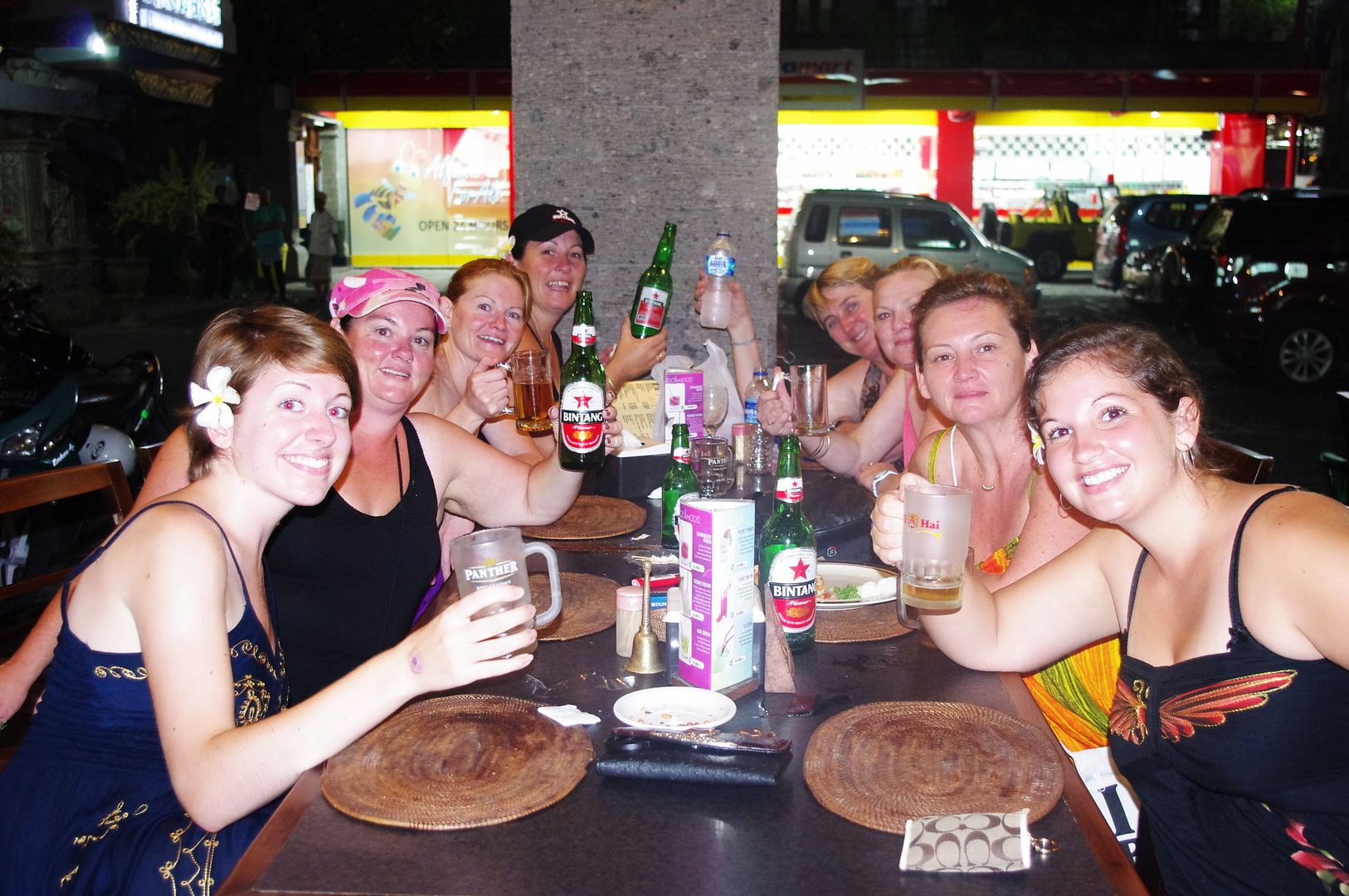 2 Americans + 6 Aussies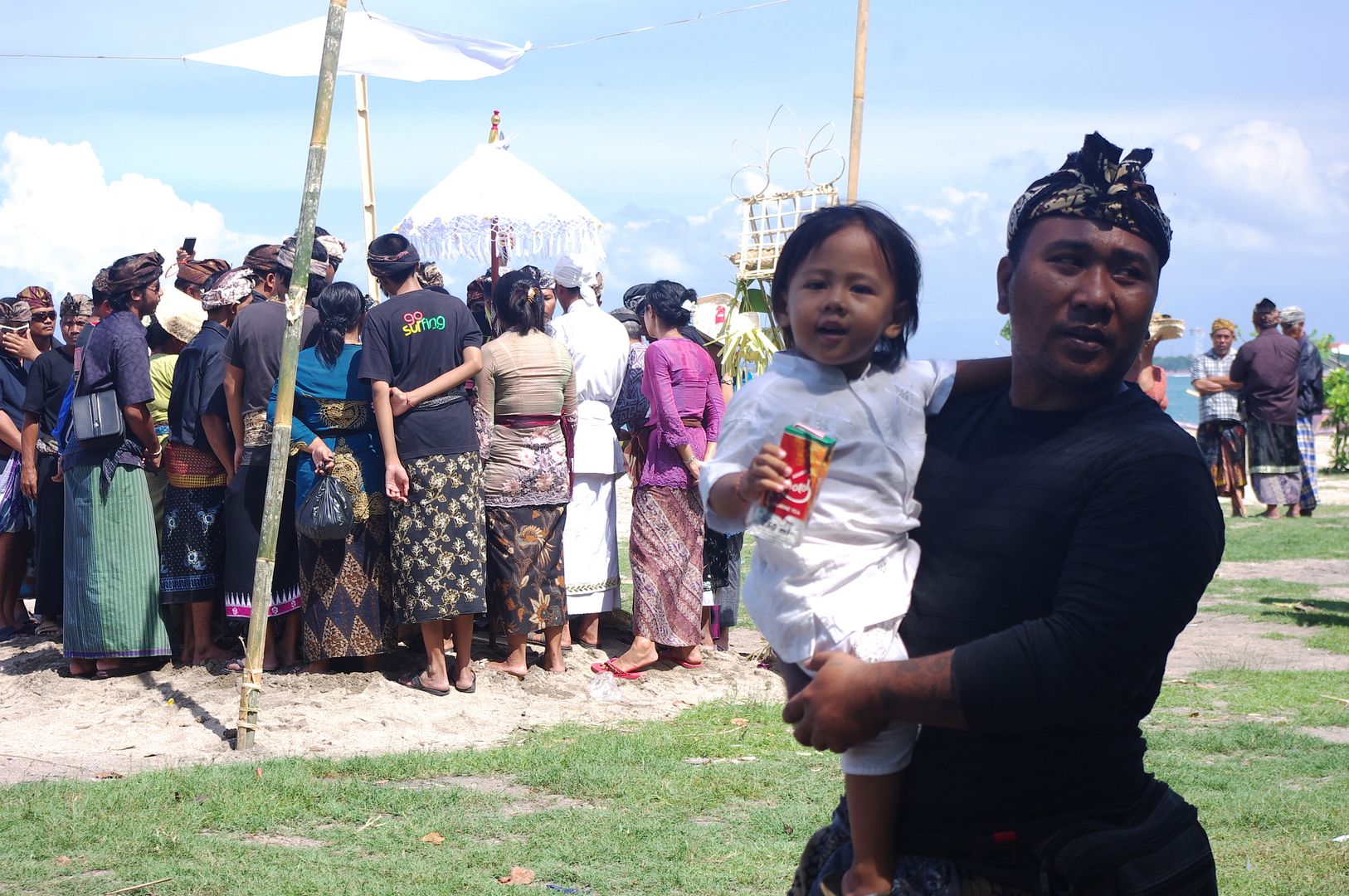 to our surprise, while we were eating breakfast, we noticed the streets were closed down. there was a funeral procession passing through, and tons of people came walking down the streets, carrying xylophones on their shoulders and baskets full of food and other offerings. one of the staff at the hotel was trying to explain to us that all funerals are this elaborate. the details were a bit difficult to understand, but it was very beautiful.
we quickly ate our breakfast and followed the procession down to the beach behind the hotel. the ceremony was so colorful. there were men playing instruments, ceremonial burnings, and gatherings of many people to honor the dead. I wish I had more time in this country to learn about the customs and their way of life.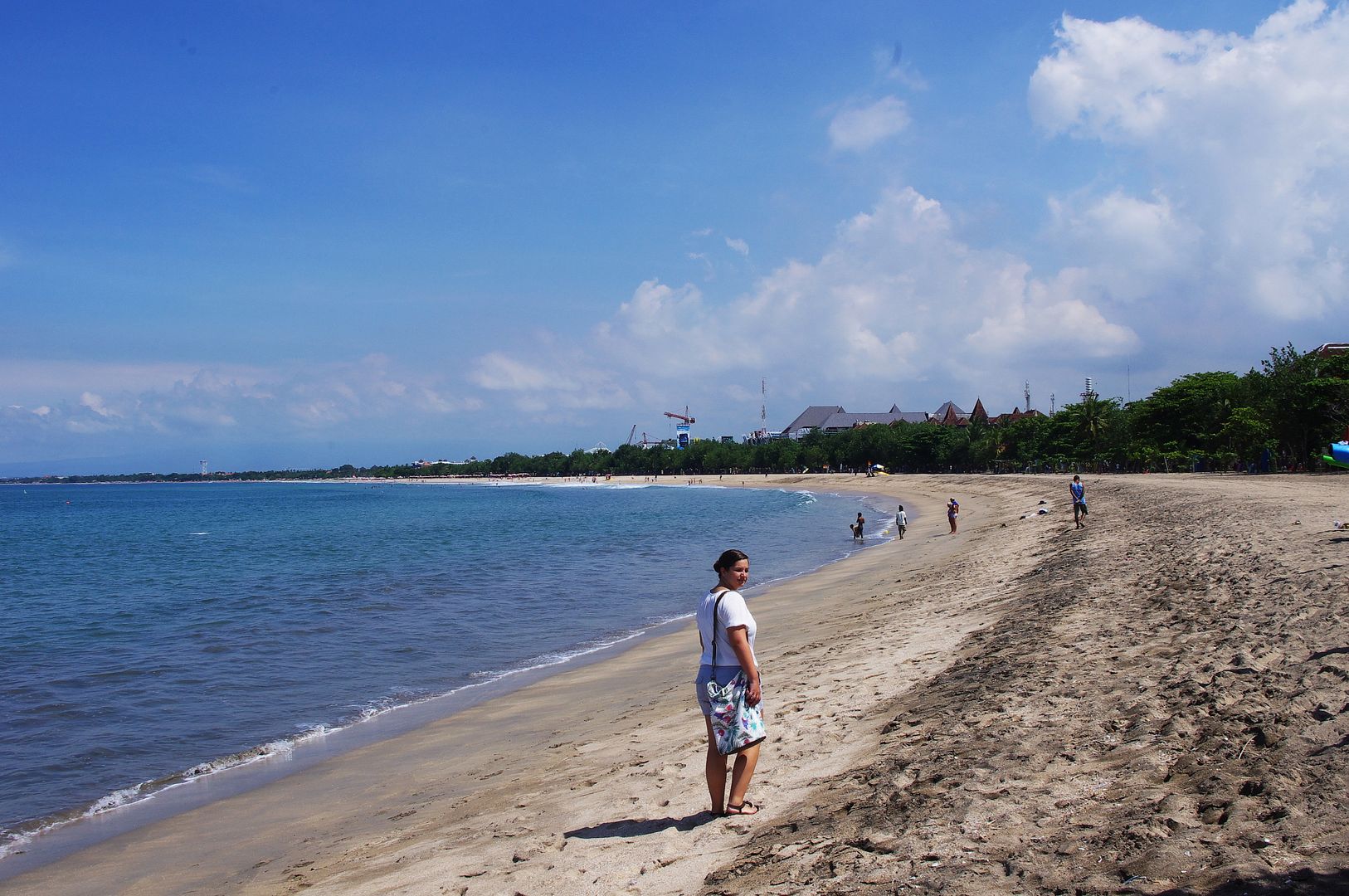 beautiful beaches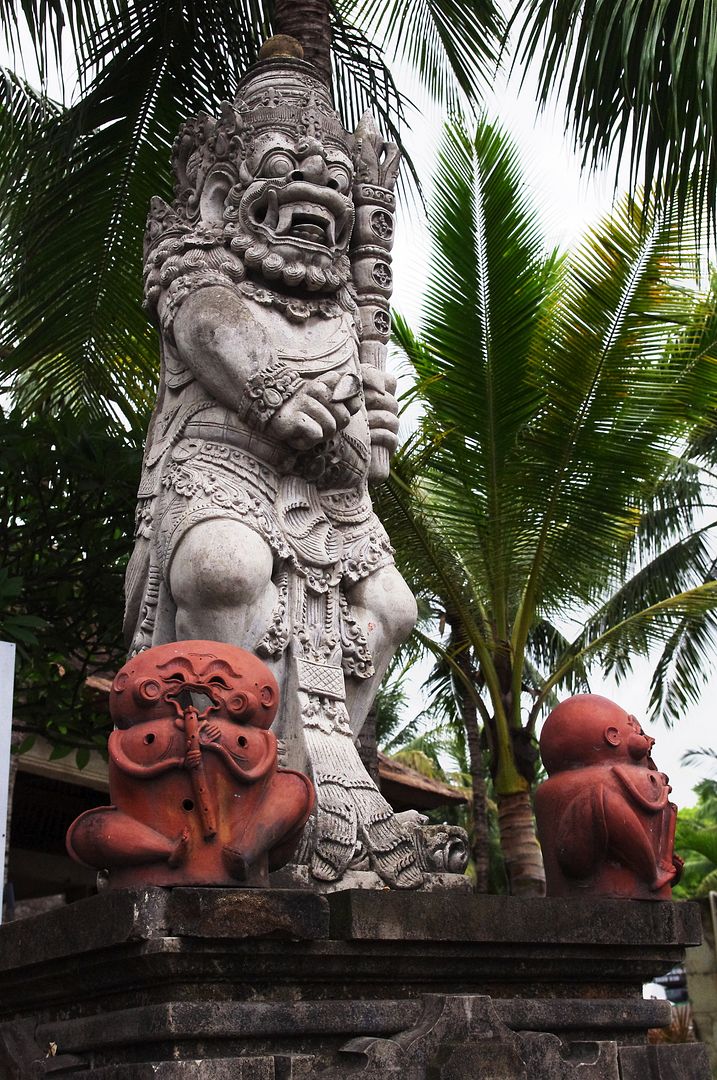 we continued walking along the beach and in the tide for what seemed like hours, but it wasn't long enough. I couldn't believe how much I was going to miss Bali after only being there for 3 days. the rich culture and kindness of the Balinese people really leaves an impression on you.
we passed through the mall, and one last market before heading back to the hotel for a pre-departure dip in the pool. after saying goodbye to all the people that treated us so well, we shopped for some snacks (since JetStar denied us anything for free except a HOT cup of water on our arrival flight), and called a cab. for $2, we made it back to the airport in about 15 minutes and were early for our flight, so we decided to go to Macca's for some Cokes and nibbles.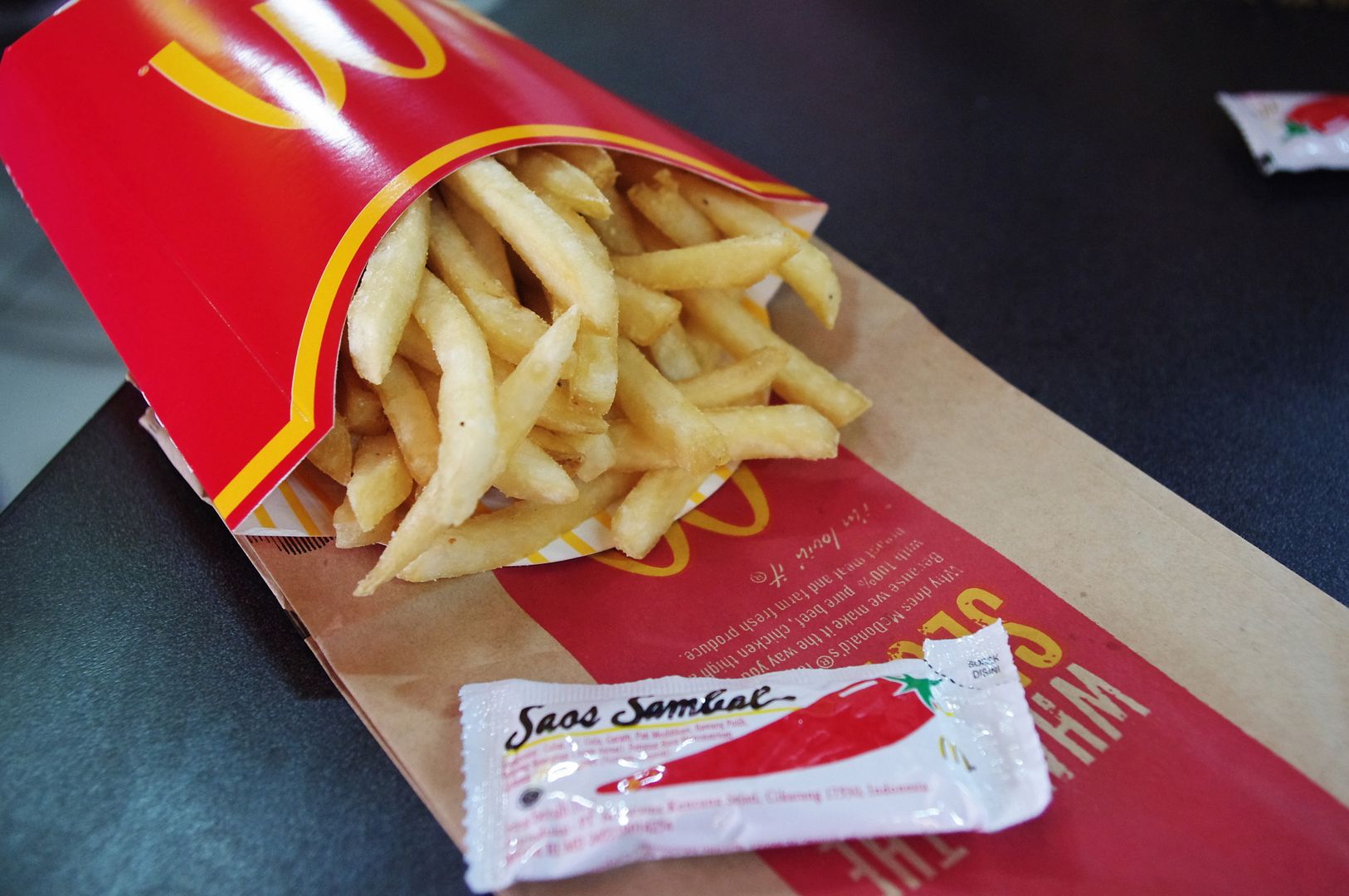 Indo Maccas > Aussie/USA Maccas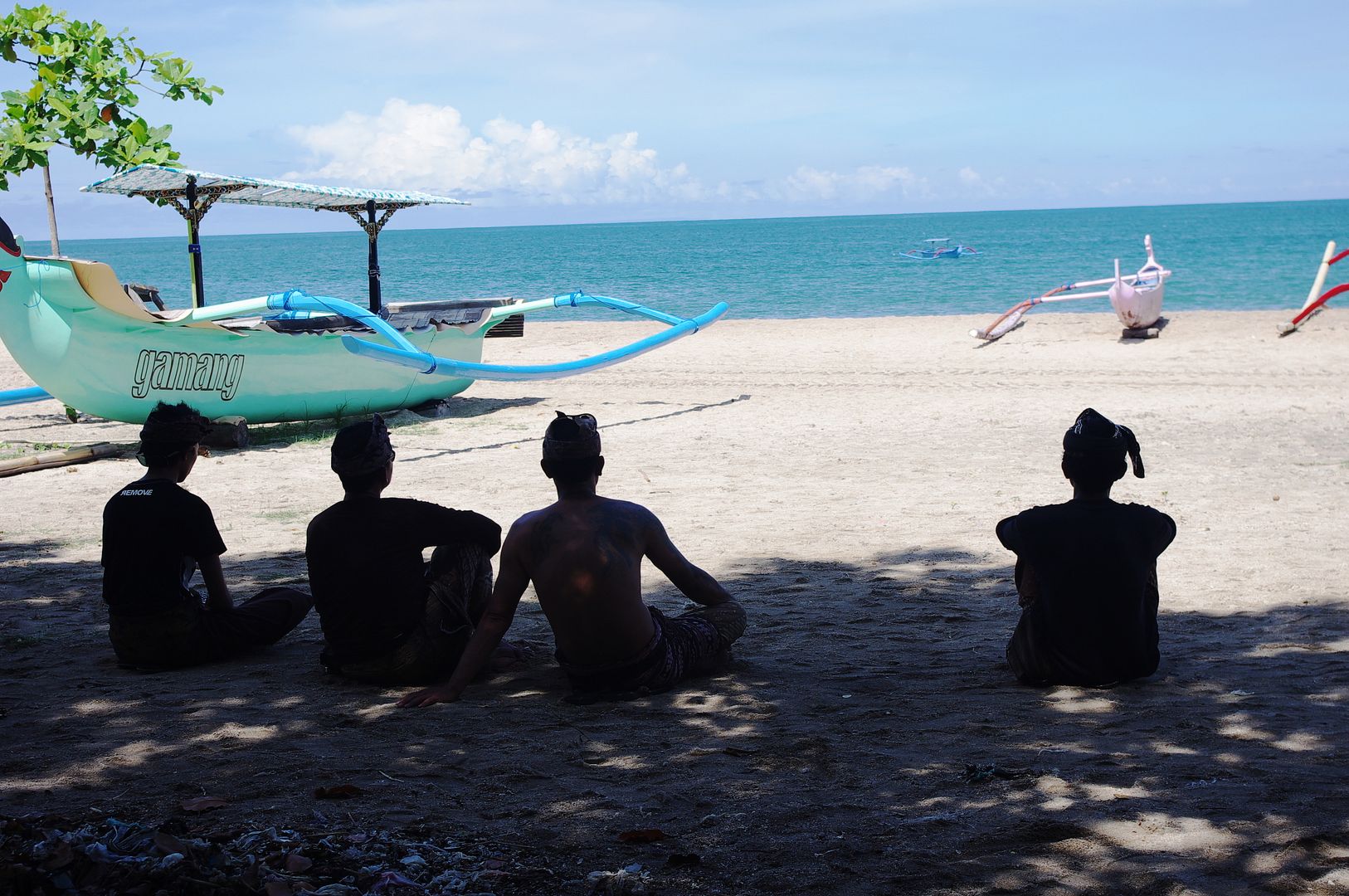 at last, we exchanged the last of our Rupeeah, and then waited at the gate. the flight back was perfect, save for the fact that we got in after 10 pm. my wonderful Aussie parents were waiting for us, and I went home and
went straight to bed
stayed up way too late admiring and editing photos.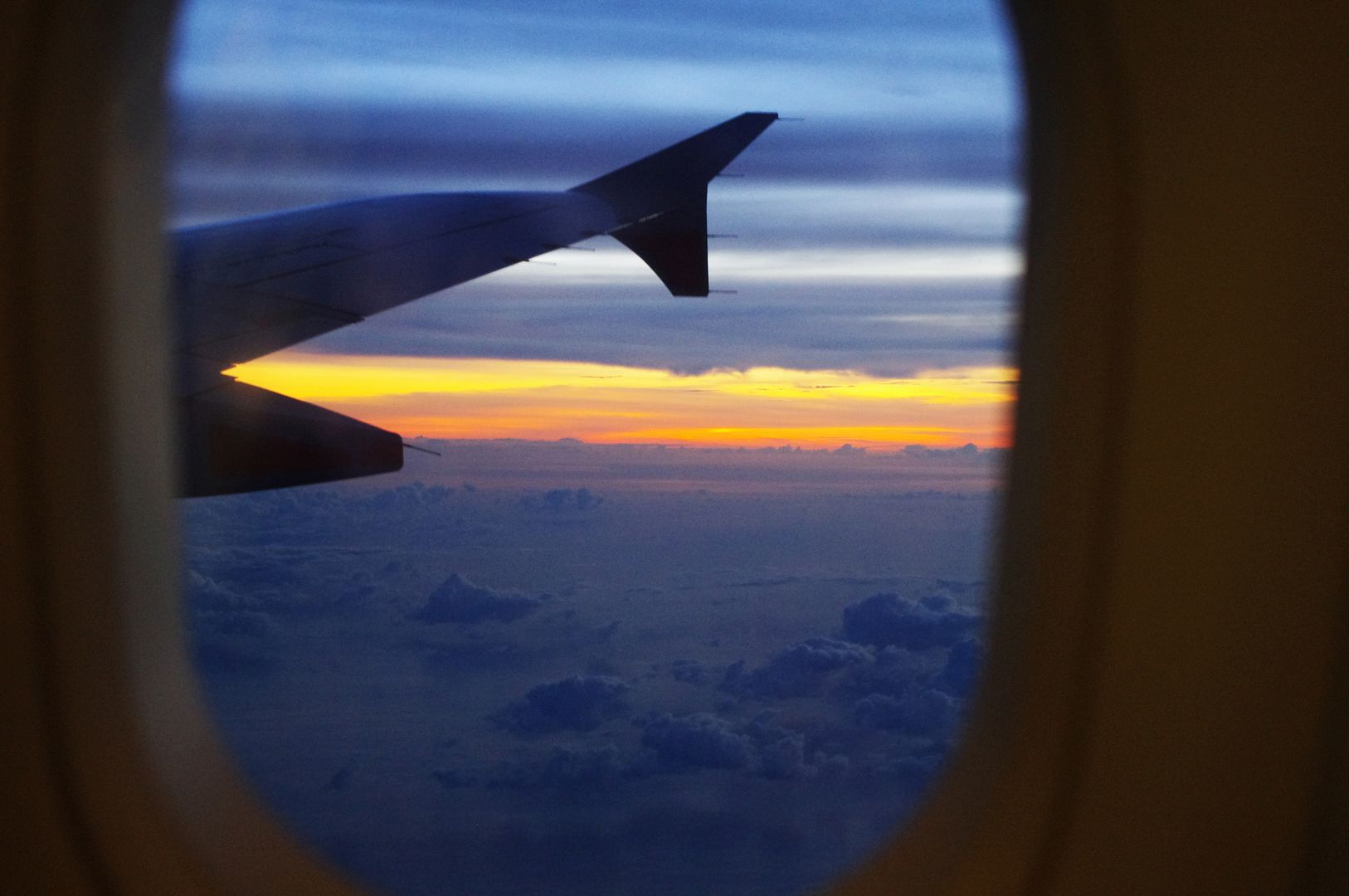 sudah, Bali
I was sad to leave Bali, and I was even sad to only have spent 3 days there, but in the end, I'm so thankful for the experience. I'm thankful for the hotel staff that was so helpful, and for making friends with people we could relate to. I'm so grateful for the people of Bali who treated us so well, and I'm happy that I got to enjoy the beauty of Indonesia for as long as I did. we will meet again, Bali. selamat tinggal, for now.