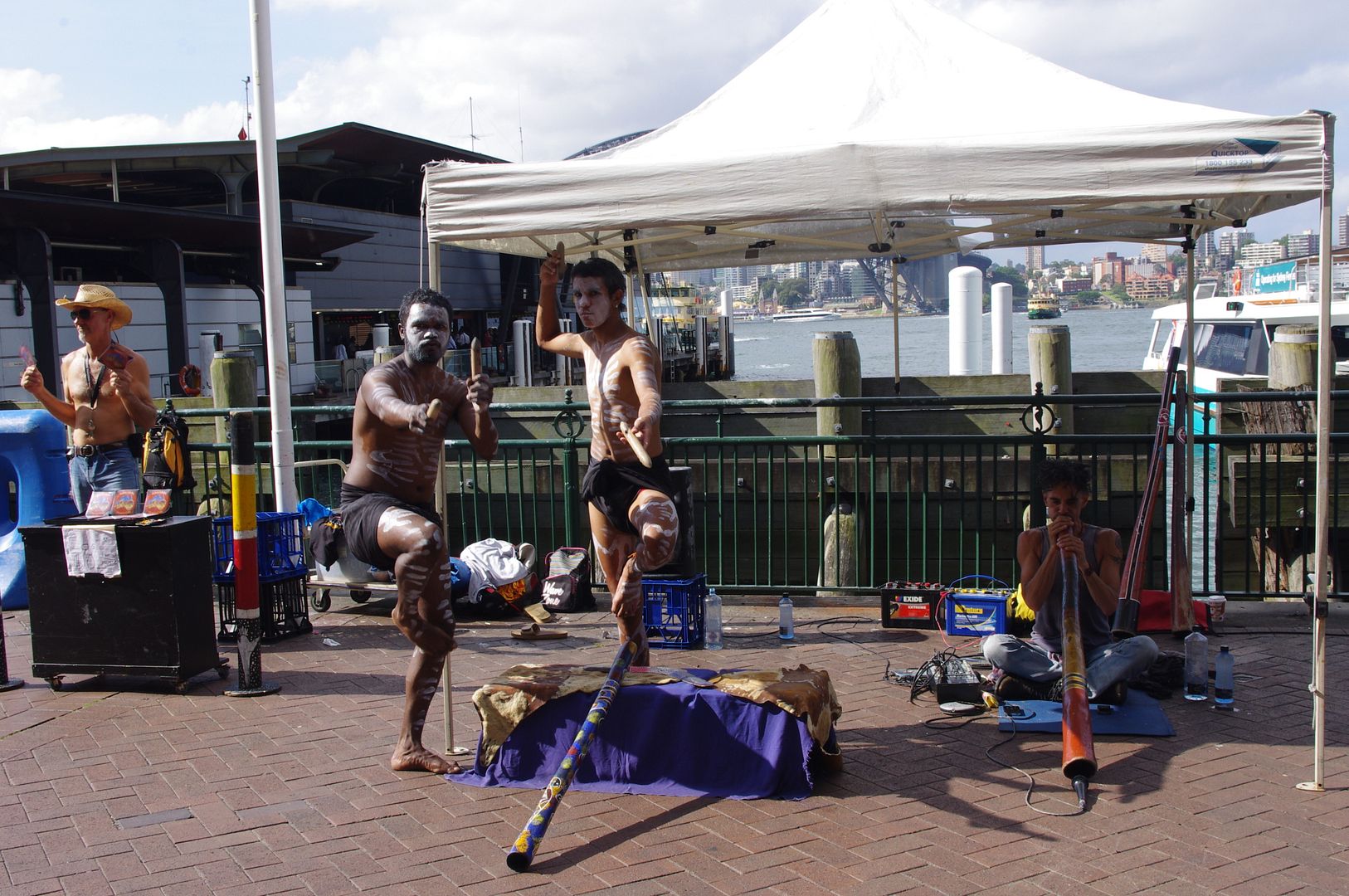 lots of street performers on the Quay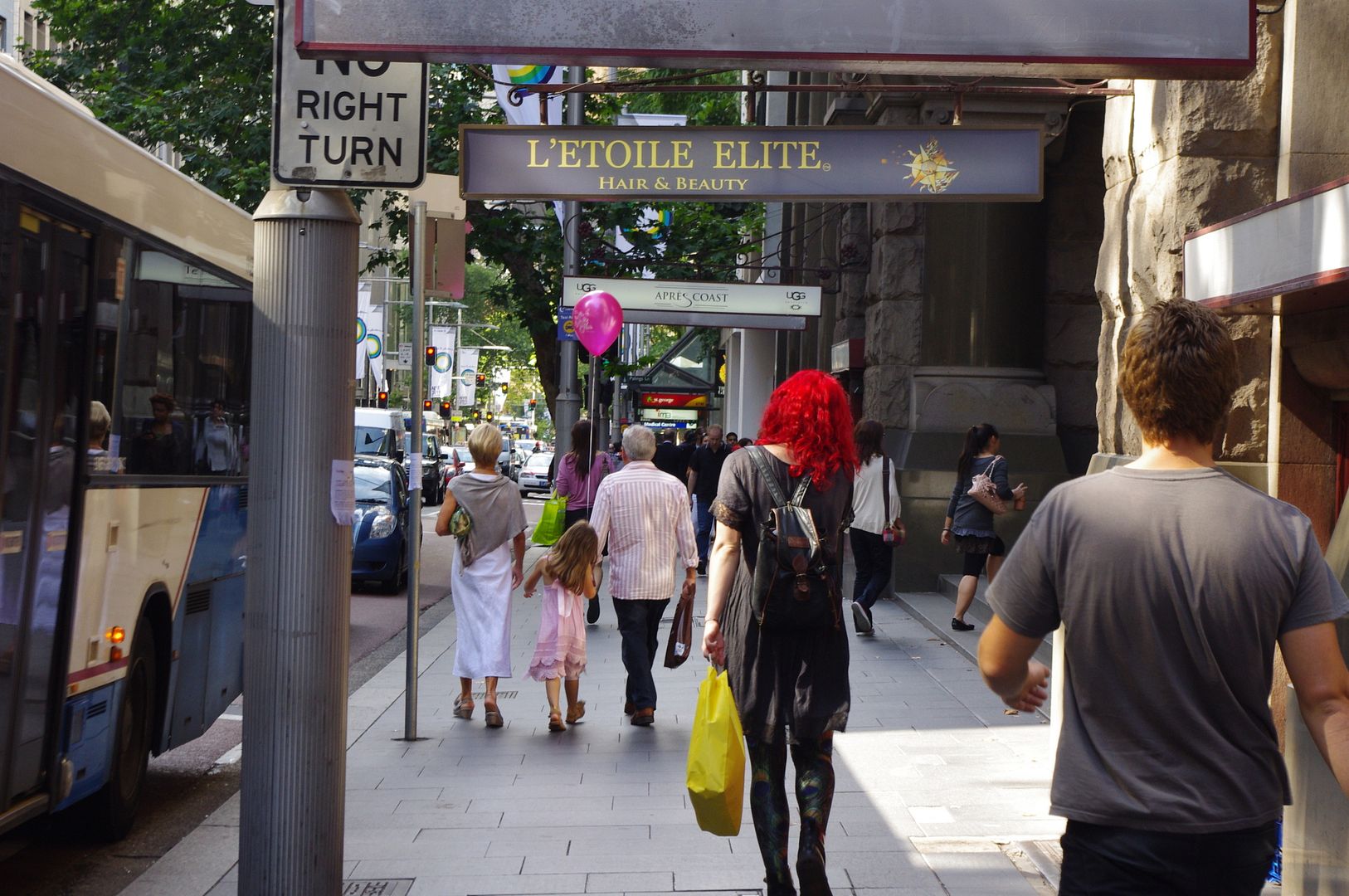 street style was stellar
so I made it in and out of Sydney with only a little fuss. due to a bit of a miscommunication, I arrived in Sydney with no accommodation, so I found a hostel to crash at for the night. people in Sydney are very nice and gave me directions without so much as an eyeroll. however the hostel was less than glamorous, and I was beginning to doubt my decision to come alone.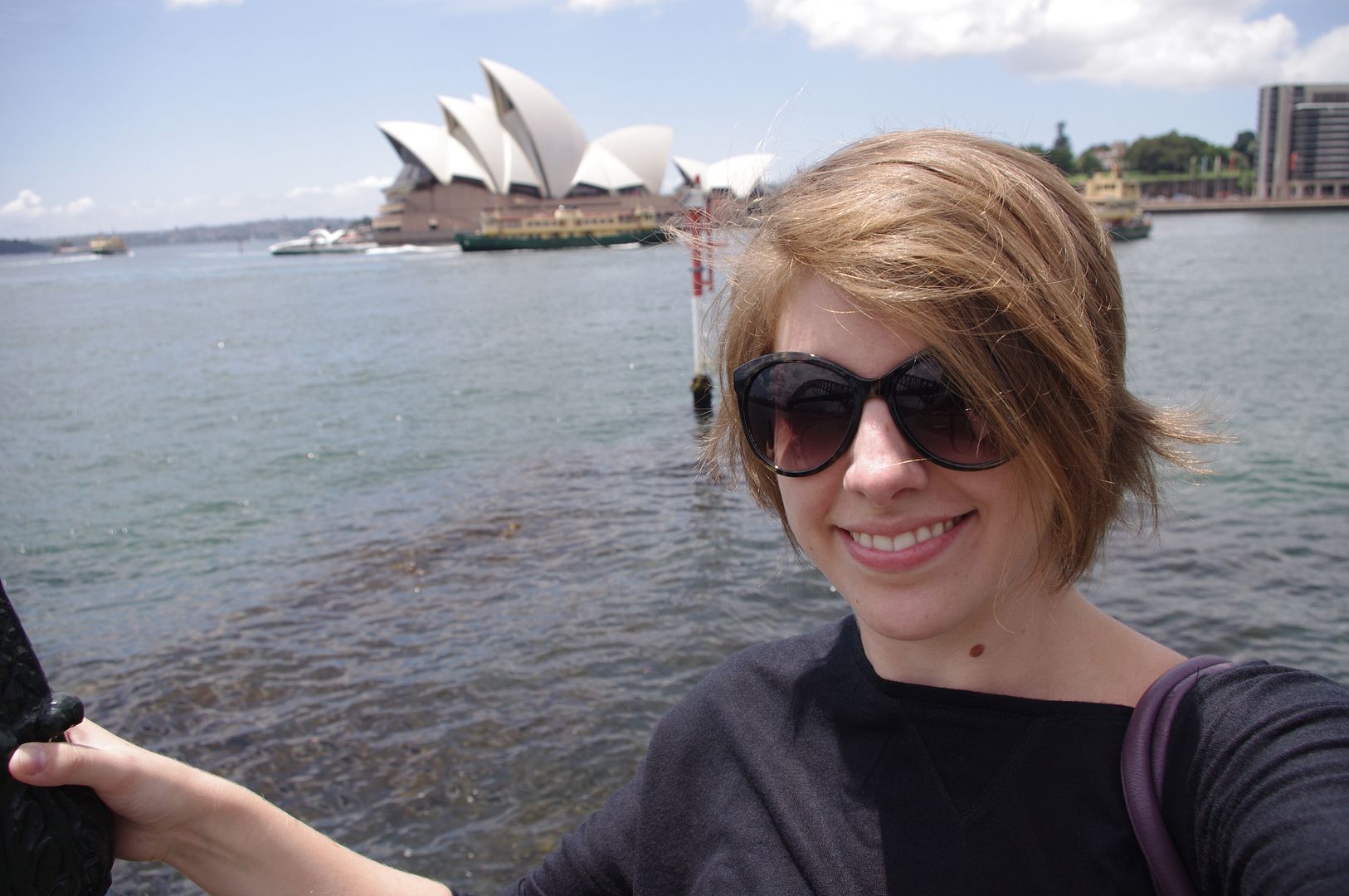 opera house modeling!
all the motorbikes reminded me of Bali
at the first sign of trauma, I fell apart into teeny, tiny pieces. the problem was figuring out how to put myself back together again. it happened when I left Darwin, throughout my flight (the only time I wasn't crying was when I was sleeping), and snowballed when I arrived in Sydney. needless to say, with a little help from Kaye and Fran, and a lot of help from Jordan, I think most of the pieces are back in place and I'm breathing easier.
Jordan decided to get me an early birthday present, and buy me a night's stay at the Hilton in the city. as Kaye would say, it was very flash. once I was there, it was wonderfully easy to get around. it was only a few blocks walk to the opera house and bridge, and I had a great time sightseeing.
later, I went to a bar called Three Wise Monkeys and had the best fish and chips in the world, and a pint of Boag's for $15. bargain! live music as well - Kings of Leon and Gin Blossoms made for some good mood music.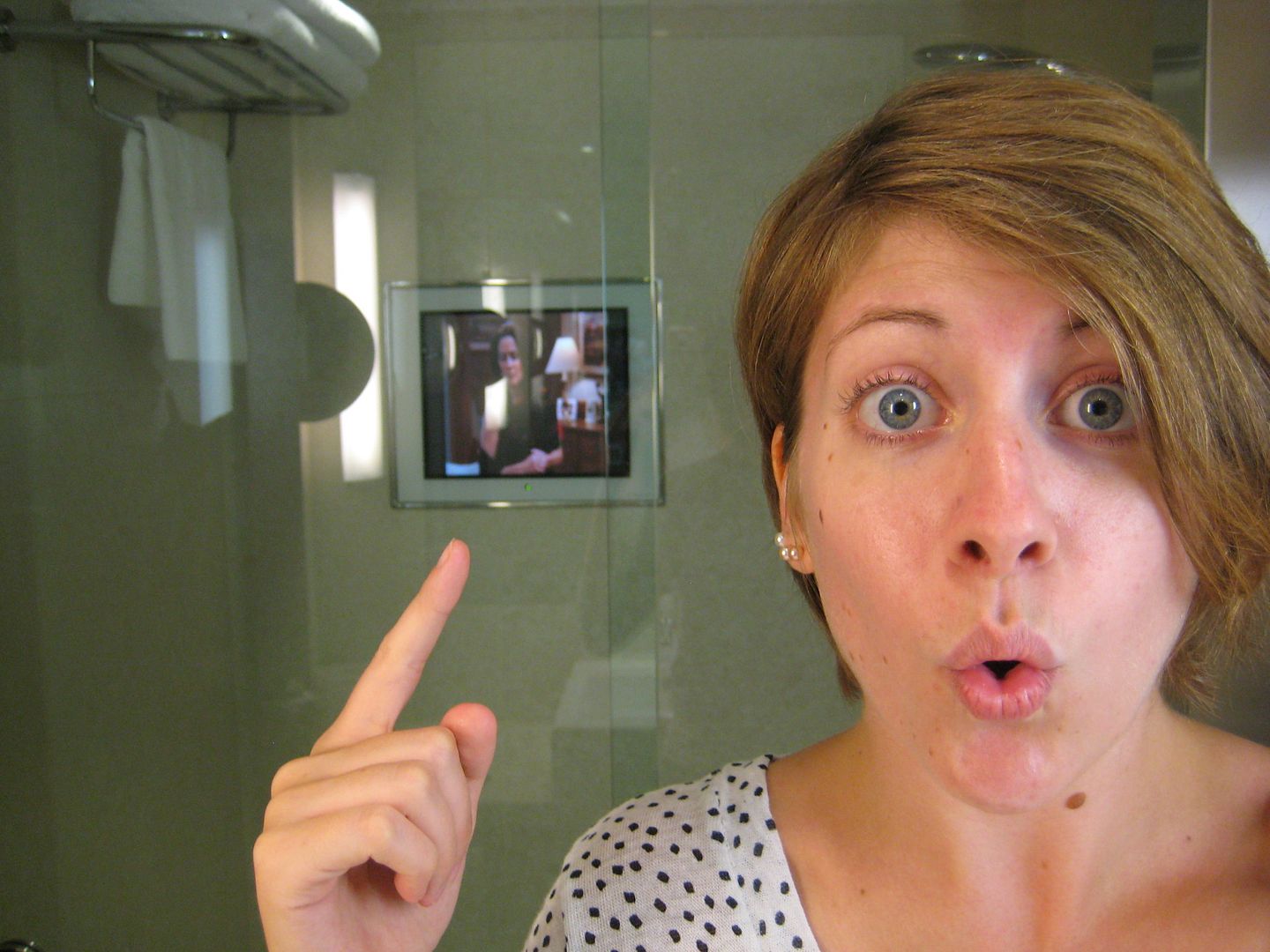 tv in the shower, holy crap!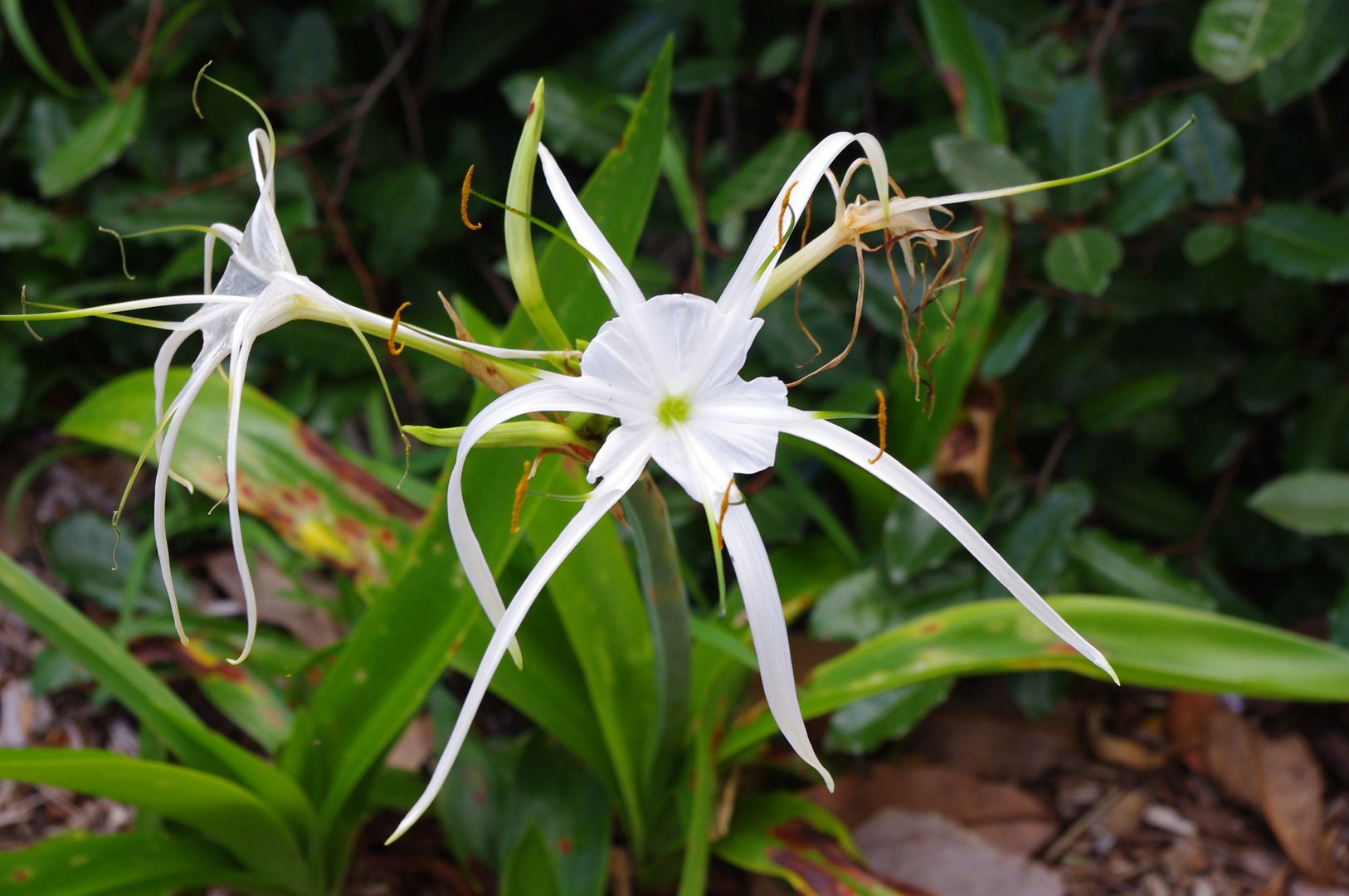 Sydney is full of beautiful, fashionable people, and the hustle-bustle of any big city. while I love the people-watching, and how easy it is to walk around, it made me miss the laid-back nature of Darwin quite a bit. I'll have to thank one of those lovely Darwin people for humoring me and talking to me at all hours of the night :) it was definitely uplifting, and it's wonderful to have contact from people "back home." :)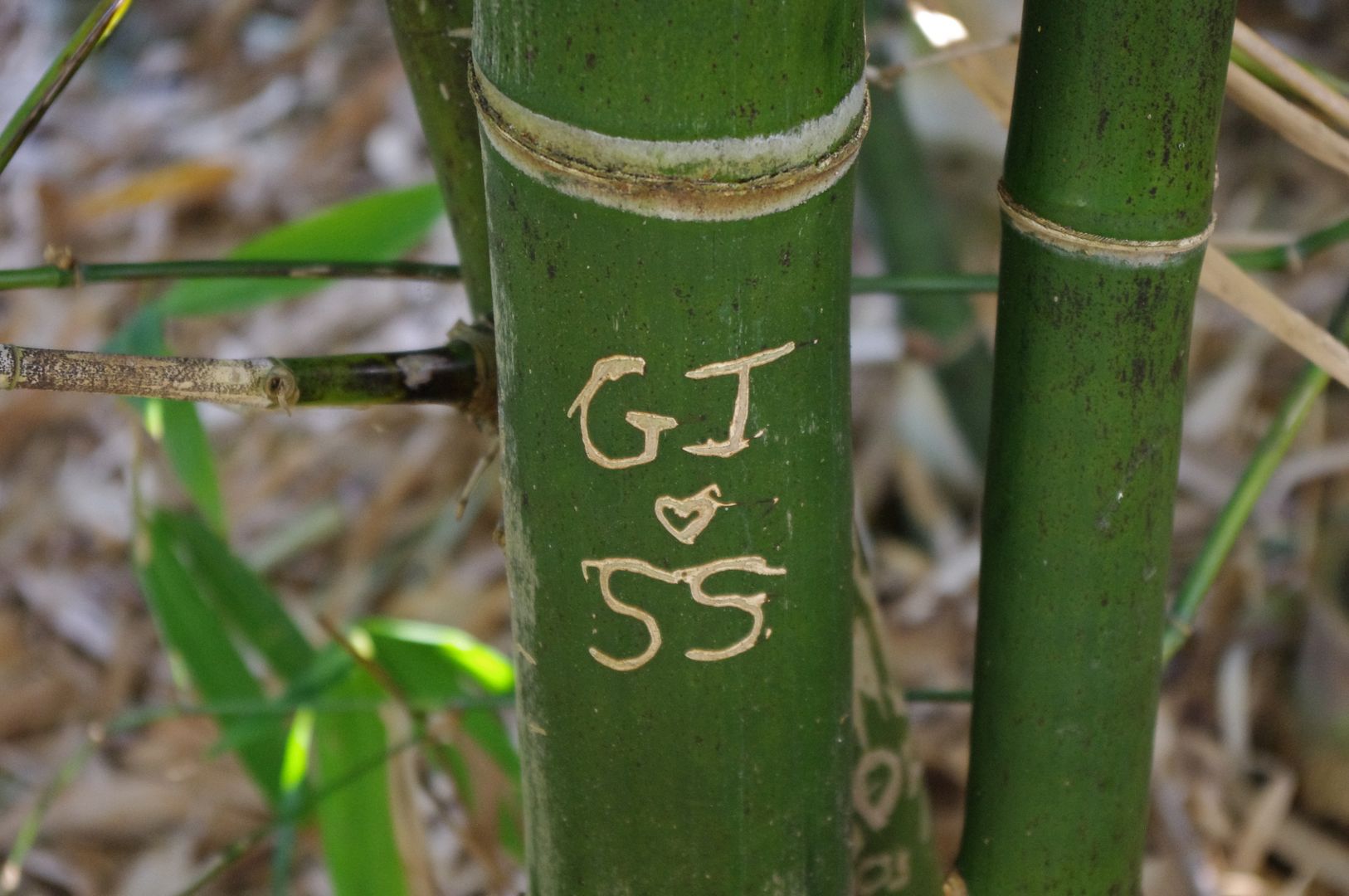 GJ loves me!
harbour bridge w/climbers!
I'm happy to say that I'm enjoying Sydney for the beautiful city it is, and finally thinking positive. I find that I'm much happier when I'm out walking around. sitting in a hotel or a shitty hostel is depressing. at least when I'm alone. I have to be out experiencing things, and let's face it, that's what this whole trip has been about.
I'm off on a little birthday trip to Melbourne today, and I'm glad I decided to be back in Sydney for Christmas. I did a bit more walking around before catching a shuttle to the airport. the city is wonderful, but I'm sure it won't take me long to fall in love with Melbourne as well. I'm excited to meet another member of the Cowley family, and to have memories of another Aussie city to take back with me to the States!
in the words of Andrew McMahon, I've got tunnel vision, but I'm doing fine. cheers to overcoming hardship, and to whirlwind adventures.